🎉

2022 Shortlist
BULLS GRAPHICS
Entrant: Chicago Bulls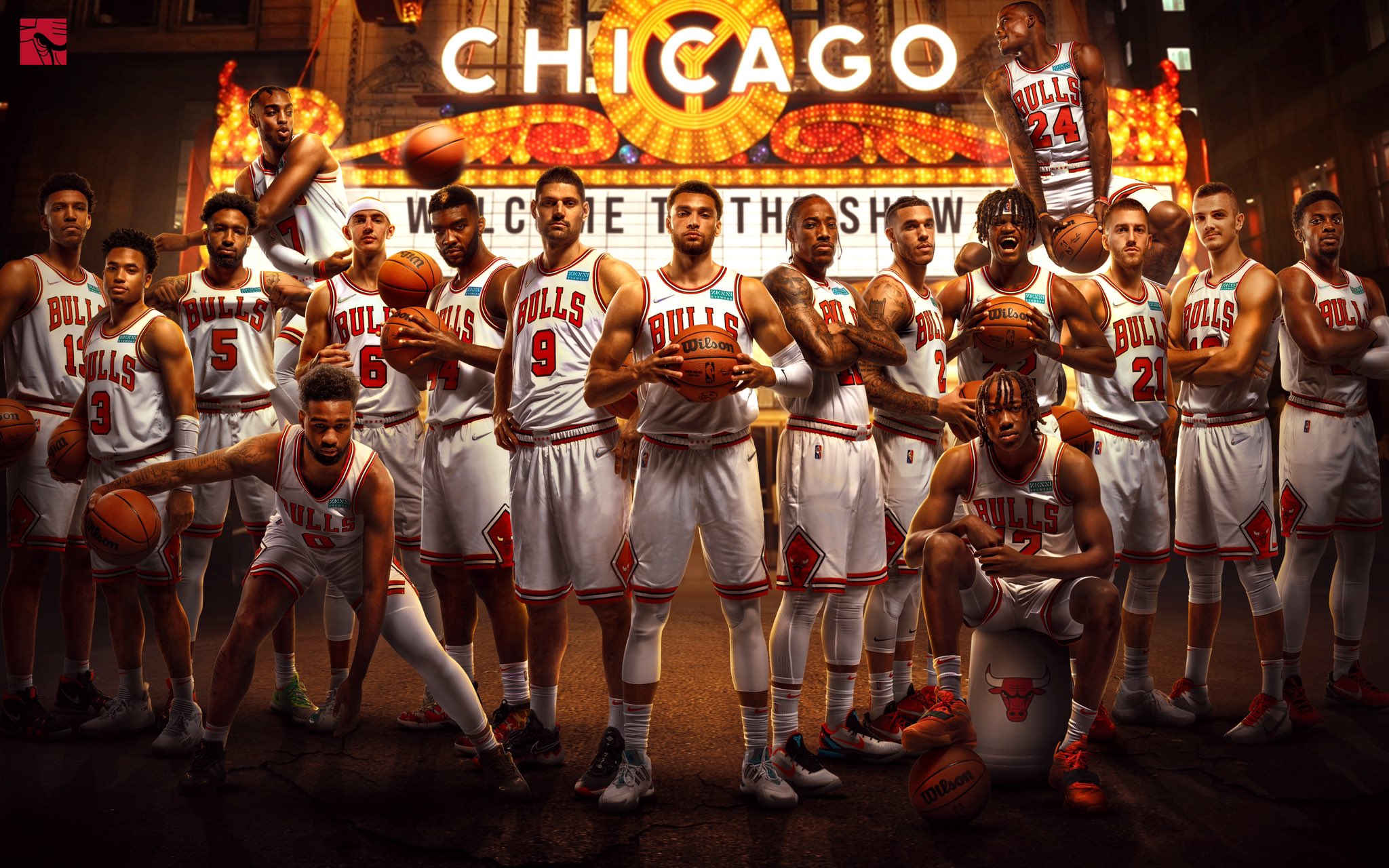 ABOUT THIS ENTRY
The Chicago Bulls content design team has set an industry standard in the graphic design industry for sports teams in Chicago and beyond, creating graphics that resonate with both Bulls fans and players.
How does this represent "Excellence in Engagement"?
Our graphics in the past year set new engagement records in the history of Chicago Bulls social channels, notably on Instagram. Before the 2021-22 season, the highest-performing Instagram graphic had 260k likes. This season alone, six of our social graphics have surpassed that benchmark, including two DeMar DeRozan graphics reaching 650k and 475k likes respectively. Most of the graphics before this season paid tribute to Michael Jordan.
It's fulfilling to see that our work is well received by basketball fans as well as our design peers across the league and throughout sports. This All-Star graphic of DeMar DeRozan has inspired similar graphics honoring other elite athletes (example one & two). Our "Welcome to Chicago" free agency graphic series inspired looks for accounts such as Team USA during the Olympics. Whenever we see that our work inspires creative from other brands, it's an honor.
Objective: Our goal was to create well-designed graphics that had an easily adaptable look and feel for the season, prioritizing cohesiveness across graphics on social media. We have different designers working on projects simultaneously. Therefore, we knew we needed a strong design foundation as starting point for all of our designers.
After establishing this foundation, we planned more one-off graphics that push the envelope on the design and create a wow factor for our fans. These are the graphics that tend to perform very well because they stand out from our normal style and are more intricate. Our team also makes a point to include small details that surprise and delight our fans, which in turn encourages engagement in the comments.
Strategy & Execution: The execution of our style is all in the planning. We build out detailed templates and style sheets to ensure that every graphic is consistent no matter who is creating it. For our game day graphics, we keep the templates simple and clean so they can be turned around quickly before, during and after games. If one of our players has a big night, we can have a celebratory graphic for that performance completed immediately after the final buzzer. This helps us capitalize on our fans' excitement in real time.
Our graphics are innovative yet also straightforward, emphasizing a player's statistic or accomplishment in bold type, so that it catches the viewer's eye as they scroll through their feed, breaking through the noise with easily digestible graphics for fans.
Results: Our graphic designs featured across Bulls social media platforms have achieved some of the highest levels of engagements in the history of @ChicagoBulls social accounts. Our most-engaging Instagram post of all-time is a DeMar DeRozan graphic (celebrating his Eastern Conference Player of the Month honor) with 650,000 likes. Four of our top ten most-liked Instagram posts of all-time are social graphics from this season, totalling a combined 2.5 million engagements.
Production
Chicago Bulls Content Design Team
Credits
Jon Shoemaker
Executive Director of Creative Services
Chicago Bulls
Jimmy Mitchell
Manager of Content Design
Chicago Bulls
Jeff Pitcock
Senior Manager of Creative Services
Chicago Bulls
Dave Zarzynski
Manager of Animation & Design
Chicago Bulls
Jamie Beyer
Digital Content Designer
Chicago Bulls