🎉

2022 Shortlist
Buzzer
Entrant: Buzzer
NOMINEE
Best in Employee Engagement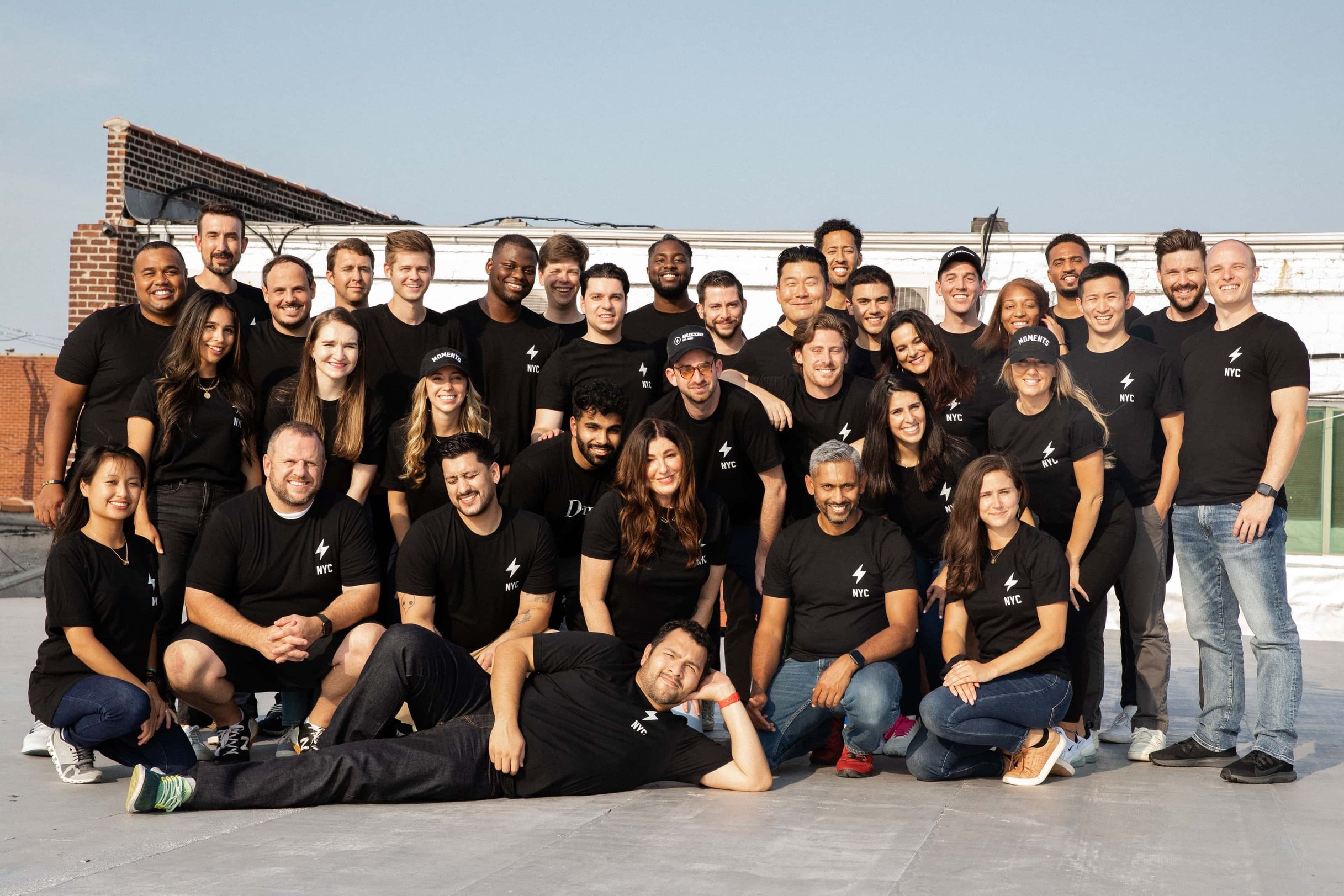 ABOUT THIS ENTRY
Buzzer is the new mobile platform that delivers short-form access to the best moments in live sports. The platform was developed with younger fans' evolving consumption habits in mind, serving as the last mile technology that connects sports fans to live and ephemeral moments. Buzzer focuses relentlessly on sports fans' unique interests and makes it easier to discover and watch the live sports moments they care about most.
As a company built during the 2020 economic crisis, global pandemic, and powerful movements for social justice, thoughtfulness was critical from Day 1 of Buzzer; not just in the product, but in
the formation of our company, values, culture, team and investments.
How does this represent "Excellence in Engagement"?
Innovation continues to drive Buzzer's business model and culture - designed to enhance and complement the existing sports media ecosystem while creating a destination built with fans' interests in mind. From the beginning, it was important for us to innovate vs. disrupt because we believe you do not need to destroy in order to build. It's about knowing what problem you're solving and approaching it in a humble way. Buzzer presents a new opportunity for partners across the industry to reach net new audiences, define new revenue streams, receive meaningful data and analytics, and retain existing subscribers by serving as a discovery engine.
From a workplace perspective, our innovative policies and commitment to culture were born from the challenges of building during a year of unrest and uncertainty. Our team has become obsessed with our 'why.' What our product is does not give our team meaning; why we are building our product gives our team purpose. With a focus on building a product that fosters community, we are more innovative in how we scale to achieve that goal. This 'why' influences our long-term product roadmap, the types of partnerships we foster, and our employee recruitment and engagement tactics.
Objective: Buzzer is committed to supporting our team in every facet of their lives, both in and out of the workplace. We value our employees and their wellbeing, and we are continually striving to identify new opportunities that will enhance daily life. Providing a safe, inclusive and flexible work environment is imperative to the work-life balance, and this remains an area of priority as we continue to grow and expand our team nationwide.
With Diversity, Equity, Inclusion and Belonging at the core of our business and our 'why' behind all business decisions, it was imperative that we defined a culture and wellness program that embraces and celebrates individuals with varying backgrounds, perspectives, personal and familial needs. We have always prioritized the mental and physical wellbeing of our employees and their families in an effort to support and provide ample resources during a very difficult time.
Strategy & Execution: Buzzer recognizes the importance of creating a safe and accessible workplace for parents, and in particular mothers who are reentering the workforce. We do this through our first ERG for Buzzer Parents, active discussions and company frameworks to support work life balance, and an active recruitment strategy that accounts for parents seeking reentry into the workforce.
20 Weeks Paternity Leave
Unlimited PTO
Work From Home Reimbursement
Learning and Development Reimbursement
Buzzer offers a suite of wellness benefits including an Employee Assistance Program (24/7 access to online resources and phone support for mental health), mental health support through Headspace and SpringHealth, Family Planning through Carrot, and Financial Wellness through Origin. Buzzer works diligently to identify supplemental programs to support the holistic health and wellbeing of employees and their families in all aspects of their lives.
We engage in daily team huddles where we celebrate each other's personal successes and share what we are grateful for; the intent being to boost team morale, and foster a culture of empathy and trust.
We partnered with InHerSight to reach more women and PowerToFly and Colorwave to reach more Black, Latinx, and Native talent and ensure equity and inclusion.
Results: We conduct internal benchmarking culture surveys on a quarterly basis to ensure we are continuing to improve and innovate in our culture as we scale the team. Recent results show 100% of respondents feeling respected by their teammates; 97% of respondents sharing they feel a sense of belonging at Buzzer; 75% of the company confirmed that Buzzer enables them to balance their work and personal life; and a 91% retention rate
We've also received award recognitions for our company culture from
Digiday - Most Innovative Culture 2021
Front Office Sports - Best Employers in Sports 2021
Sequoia Wellbeyond Awards 2021 - Most Inspiring Initiative: DEI, Best Program: Parent & Caregiving
InHerSight December 2021 - Best Companies for Salary Satisfaction, Best Companies for Equal Opportunities for Women and Men, Best Technology Companies to Work for... and others