🎉

2022 Shortlist
EMBRACE AND NBA ALL-STAR CAMPAIGNS
Entrant: Brooklyn Nets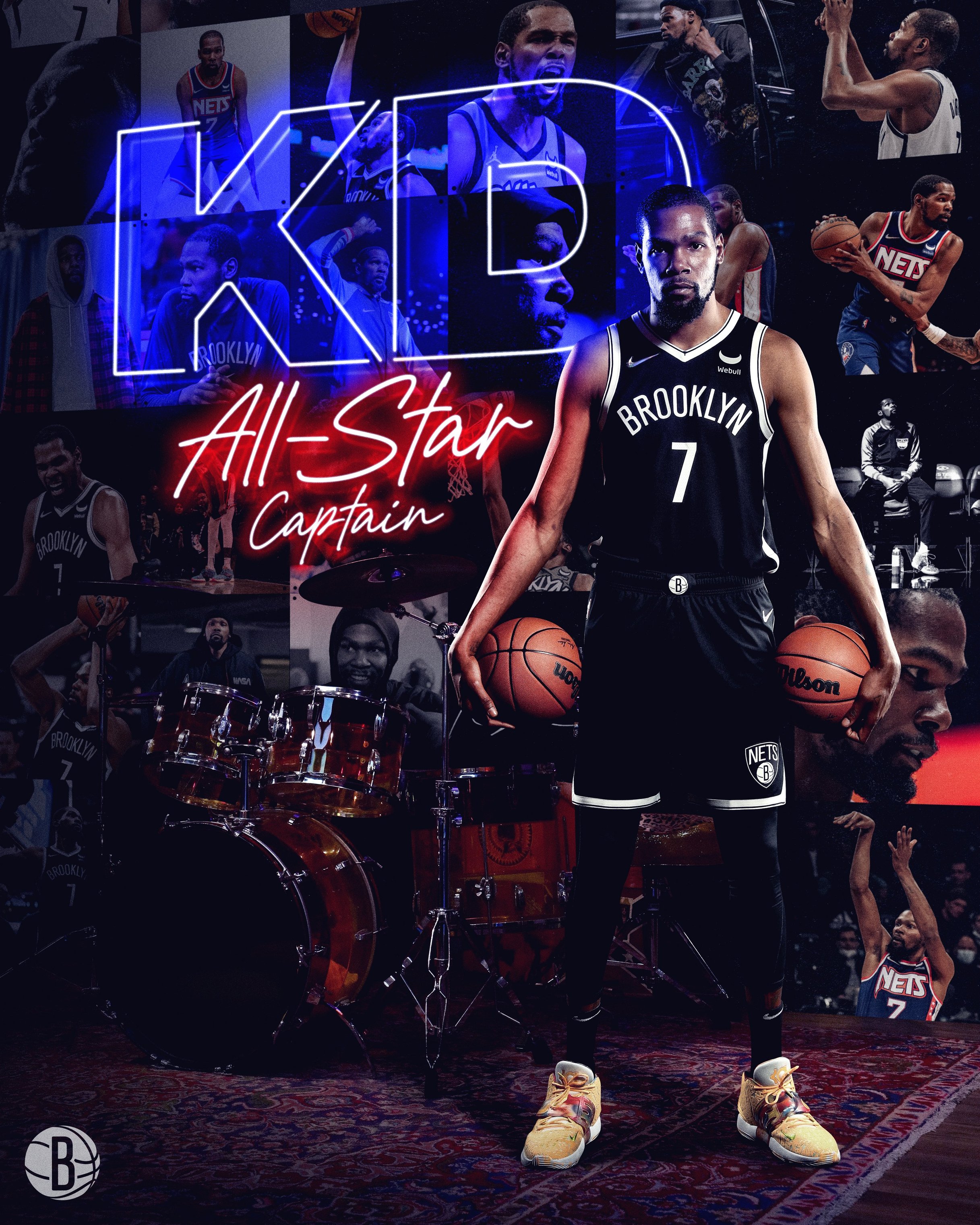 ABOUT THIS ENTRY
The content published on the Brooklyn Nets social media channels is meant to engage and entertain our fanbase and evoke emotion through visual storytelling about the team. Key social storytelling moments over the past year include the launch of a season-long "Embrace" campaign and celebrating the 2022 NBA All-Star Game. All graphics are designed and produced by the Nets' in-house creative team.
How does this represent "Excellence in Engagement"?
Through campaigns like EMBRACE, we hope to continue to develop content franchises for our social media channels to share with our fans a unique look into the team. Whether it's a season-long campaign or one moment in time, we are constantly looking for new opportunities to bridge the gap between our players, fans and the community in unique ways. We also hope this campaign will help set the standard within the sports industry to encourage teams to dive deeper to better understand their fans and what's important to them.
The Brooklyn Nets combined the civic passion of voting with the passion of sports to create a first-of-its-kind All-Star Game voting activation. We hope to be able to host more activations like this in the future and connect with our fans through social media in more unique ways.
Another goal is to continue leveraging our graphics and creative for current as well as potential new partners to enhance storytelling across our social media channels.
Objective: For the 2021-22 season, the Nets launched a campaign, "Embrace," where we work to highlight three pillars - elite basketball, world-class experience and globally-inspired diverse community. Everybody is welcome in Nets World. Embrace is their invitation to be part of it and have a shared experience that resonates from the court to the community.
The campaign is designed to be a dynamic and inspirational platform to speak to all aspects of the Nets brand and season, while being adaptable for different moments and initiatives. Nearly all social content published on the Nets' channels includes elements of the Embrace campaign including player milestone graphics, gameday graphics and dedicated paid Facebook ads. The campaign, like Brooklyn and its people, is not any one thing – it is a system of design elements, co-existing harmoniously. It is dimensional, energetic, dynamic, multi-faceted.
To celebrate the 2022 NBA All-Star Game, we brought a campaign to life in a cohesive thematic centered around "Rock n' Roll" as the All-Star Game destination was Cleveland, Ohio. Our strategy to earn votes for our players was centered around educating fans on voting, specifically Twitter voting, and promoting all eligible players from the Nets roster with highly engaging, energy-driving social creative.
Strategy & Execution: We took an intentional approach with the Embrace campaign so it could have a multi-faceted look and feel that could be leveraged across a variety of moments throughout the 2021-22 season. This gave us the flexibility to maintain consistency with the creative but still be able to connect authentically with our diverse fanbase. The season long tagline EMBRACE THE MOMENT was customized for each of our United Games, which aspire to build unity across Brooklyn as the Nets celebrate the rich traditions of the community. For example: our MLK game flipped to EMBRACE THE DREAM and our Hoops for Troops game took on EMBRACE THE BRAVE. Each United Game night took on its own look and feel, connecting authentically to the specific culture, group or moment.
In addition to all of the organic extensions across our social media content and franchises, the campaign has also been woven into our branded content with partners including Countdown to Tip-Off presented by TISSOT and gameday HSS injury reports.
Our NBA All-Star campaign paid homage to the host city, our eligible players and was designed to help make the voting process easy for our fans.
Results: While building and integrating meaningful moments within the Embrace campaign like United Games, we have been able to better connect with the Brooklyn community, and beyond. Representation is important and we believe our authentic and intentional approach with this campaign resonated with our diverse fanbase. Embrace has also provided the Nets with a recognizable and unique look and feel for the team that can be used across multiple different channels.
For NBA All-Star, the Nets achieved their goals with Kevin Durant becoming an All-Star Captain and James Harden making the All-Star team. Additionally, Patty Mills was selected by the NBA to participate in the 2022 All-Star 3-Point Contest and we celebrated on Twitter with our "Rock n' Roll" themed creative. We also documented his journey to and in Cleveland across all Nets social channels so fans could follow along.
Total social media metrics across Twitter, Instagram and Facebook for the All-Star Voting Period (Dec. 25, 2021 to Jan. 22, 2022) are the following:
• Impressions: 6.98M
• Engagements: 98.1K
• Video Views: 391.2K