🎉

2022 Shortlist
Elevating the Sports Betting Experience
Entrant: FanDuel Group, MWW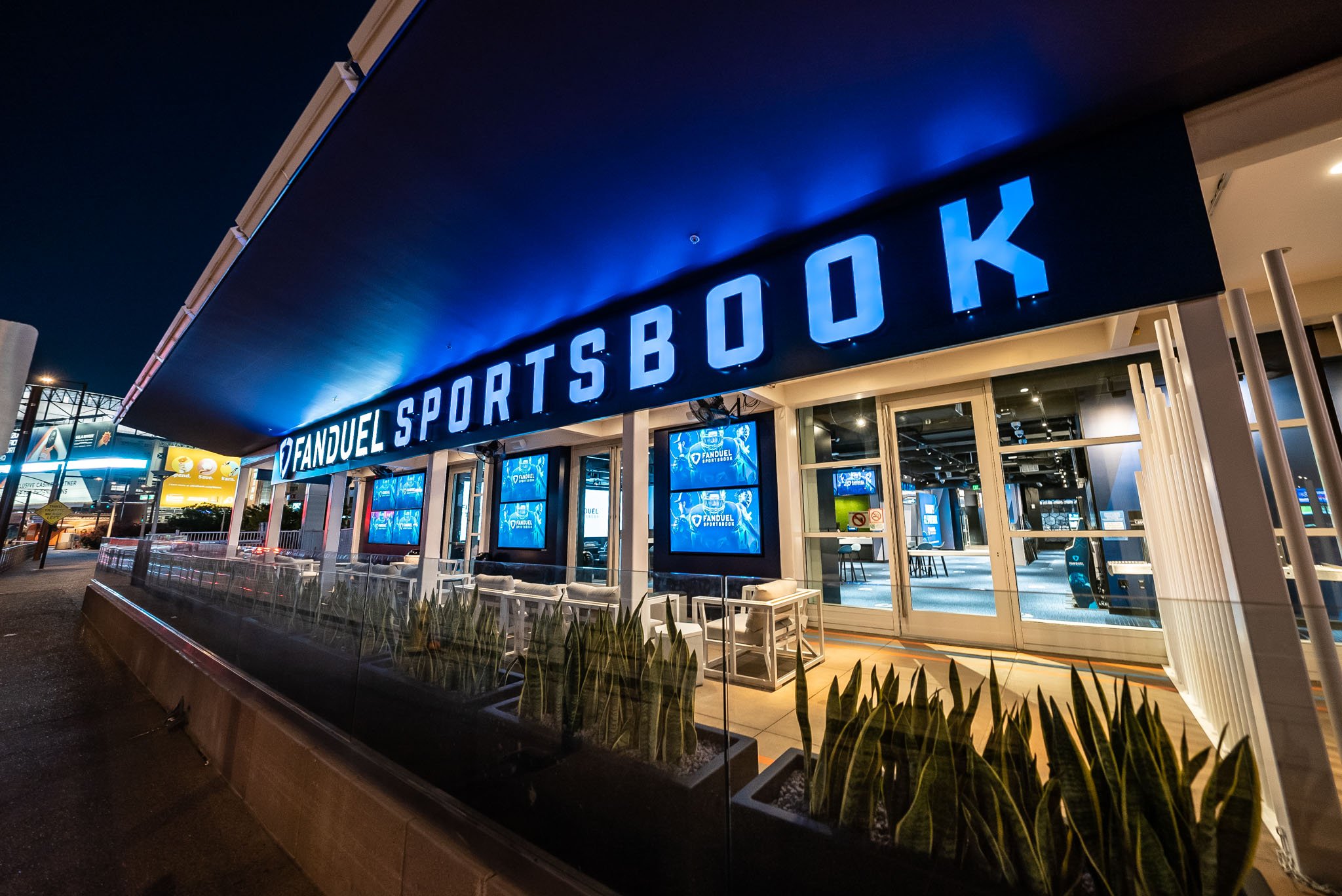 ABOUT THIS ENTRY
In a year where everything has been slowed or affected by the pandemic, the FanDuel Sportsbook has remained, and extended the gap, as the leading retail and online sportsbook operator in the U.S. FanDuel has been a trailblazer in the sports betting industry as it currently has retail sportsbook locations in 14 states (WA, LA, MD, CT, AZ, IL, IN, IA, NJ, NY, MS, PA, WV, and MI) and provides mobile sports gambling in 15 states (WY, LA, NY, CT, AZ, MI, CO, VA, TN, IL, WV, IA, IN, NJ and PA).
FanDuel prides itself in providing an unparalleled experience to its customers through industry-leading promotions and continues to leverage strategic partnerships that strengthen its hold as America's #1 Sportsbook. FanDuel continued its expansion into newly legalized gambling states and launched online sports betting in Louisiana, New York, Connecticut, Arizona, and Michigan, and opened retail sportsbooks in six states.
How does this represent "Excellence in Engagement"?
FanDuel continues to set the bar on fan engagement. They're at the forefront of new innovations like Same Game Parlay+ or bad bet relief where they pay customers back. The industry as a whole relies completely on customer engagement and expanding its fan-friendly offering to more people through new state launches, will improve the overall customer sports experience.
FanDuel also invested in Craig Carton as its first national responsible gaming ambassador, showing that they understand the importance of protecting their customers. Craig's powerful personal story fueled their mission of making sure no bet placed results in hurting a loved one. Craig focuses on advocacy, prevention awareness, and content development focused on the importance of wagering within limits. FanDuel has made its biggest impact in the industry through its responsible gaming initiatives, which include:
Promoting responsible play, including in-app tools that allow customers to set time, deposit, and wager limits, as well as its PlaySafe site, where customers can find additional support services.

Partnership with Gamban, offering their blocking software free of charge to customers who choose to self-exclude from FanDuel's real-money gaming sites or who identify as having a gambling problem. FanDuel customers who self-exclude are offered a free Gamban subscription.
Objective: FanDuel is America's #1 Sportsbook with the goal of reaching as many sports fans as possible and enhancing their sports gaming experience.
Strategy & Execution: FanDuel sets itself apart from other operators by being absurdly fan-focused, giving their customers "More Ways to Win" through unique promotions. One of these initiatives is "Spread the Love,"a consumer-first promotion that was a first for the industry. To celebrate the launch of mobile sports betting in New York, the FanDuel Sportsbook offered a "Spread the Love" promotion for the New York Knicks vs. New Orleans Pelicans game. For every 500 customers in New York who bet on the Knicks in this special Spread the Love market, FanDuel moved the spread one point in the Knicks favor. In just a few hours, more than 72,000 customers bet on the Knicks and, as a result, the spread changed from -4.5 to +140.5. An additional promotion to note is FanDuel's Bad Beat Relief, where the operator refunded all customers who participated in its Jordan Spieth odds boost bet for the first round of The Northern Trust in August. To win, bettors needed the three-time major champ to shoot even par or better at Liberty National. Unfortunately, Spieth bogeyed the 18th hole to put him at one-over-par for the round, but FanDuel decided to refund customers' bets in FanDuel site credit.
Results: All of FanDuel's consumer-first initiatives and exciting partnerships have greatly enhanced the FanDuel brand while assisting in its continued growth, and the results speak for themselves. FanDuel is the No. 1 mobile gaming operator in the U.S. with 31% market share and 20% share in online gaming. They remain America's No. 1 online sportsbook with 45% market share and leads in market share in the five largest states where sports betting is legal (NJ, PA, MI, VA, and IL). 2021 was a challenging year for everyone and FanDuel continued to push forward with the customer in mind, bringing America's #1 sportsbook to additional locations, bringing mobile sports gambling to more states, and coming up with more creative ways for its customers to engage.
Production
FanDuel Group
Momentum Worldwide (MWW)
Credits
Karol Corcoran
General Manager, Online Sportsbook
FanDuel
Jeff Lowich
General Manager, Online Sportsbook
FanDuel
Keith Wall
Vice President of Commercial Retail
FanDuel