🎉

2022 Shortlist
FC Bayern World Squad
Entrant: Volkswagen AG
Winner 🏆
NOMINEE 4x ✨
Most Creative Partnership
Diversity, Equity & Inclusion in Sports
YouTube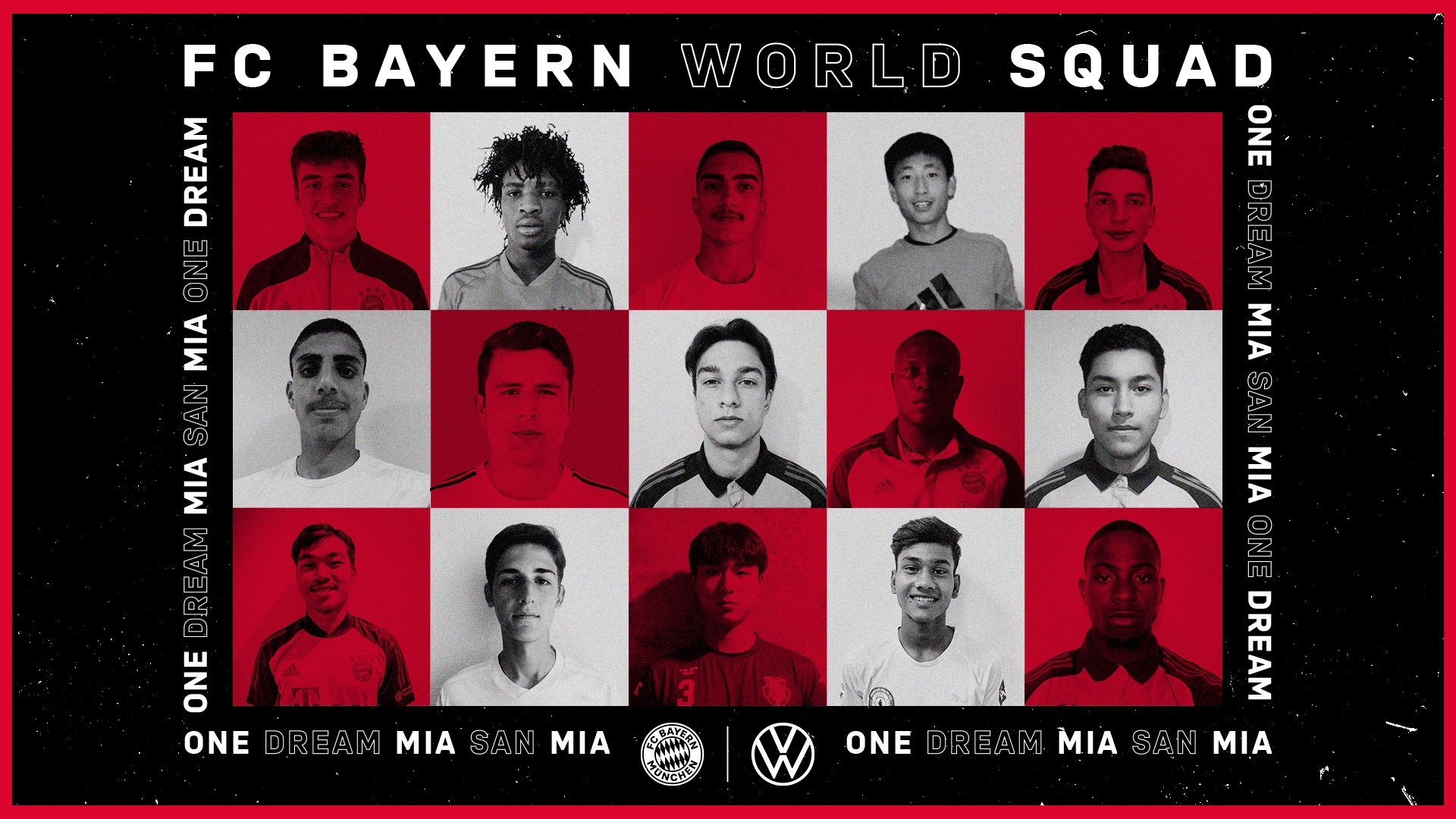 ABOUT THIS ENTRY
FC Bayern Munich and their partner of youth football Volkswagen wanted to challenge the global talent market: By forming the first-ever FC BAYERN WORLD SQUAD – a team of young talents from around the globe who yet never had the chance to shine. The story of the team was told in an original series that followed the team in six 30 minute episodes.
How does this represent "Excellence in Engagement"?
FC BAYERN WORLD SQUAD not only breaks with the laws of the international soccer transfer market. With a unique storytelling approach, the six-part series brings the enthusiasm for soccer closer to the next generation and shows in an accessible way that the billion-dollar business of soccer does not always have to be about money.
Objective: Football is a billion-dollar business with a rare resource: talent. In order to keep up with the best of the best, big clubs are spending more and more money to sign the youngest and most promising players. FC Bayern Munich and their partner of youth football Volkswagen wanted to finally make a difference with an idea that challenges the established talent system and shows that you don't need millions of dollars to find million-dollar talent.
The primary target group of the campaign was the next generation of soccer fans. Especially Gen Z, which in parts has lost its enthusiasm for soccer and has lost the direct relationship with the billion-dollar business of soccer.
Strategy & Execution: We created the FC Bayern World Squad: a team of promising players from local pitches, backyards, minor leagues and from the edge of the world, who never had a chance to be on the radar of the big leagues. To find them we kicked off a worldwide social-media casting.
The 15 most promising talents were then put together as a team by its coach: world champion Klaus Augenthaler. Then, in a unique storytelling approach, we created a six-episode original series about the newly formed team.
Over the period of 20 weeks, we followed the FC Bayern World Squad around the globe, highlighting their individual stories and how they ultimately became a team. A new and disruptive way to find football talents no one is looking for.
Results: 99% positive user reactions, 214 million hashtag impressions, and coverage from all over the world. The FC Bayern World Squad series was a full-on success. Not only for Volkswagen and FC Bayern Munich but also for the players who received contract offers from top-tier clubs, right after the series ended. And the most promising talent even received an offer and is now training together with the pros of FC Bayern Munich. But the biggest achievement: we showed to a young generation that hard work can pay off and that it's worth following your dreams.