🎉

2022 Shortlist
FORMULA E LIVE HUB
Entrant: Monterosa
NOMINEE ✨
Best App or Mobile Experience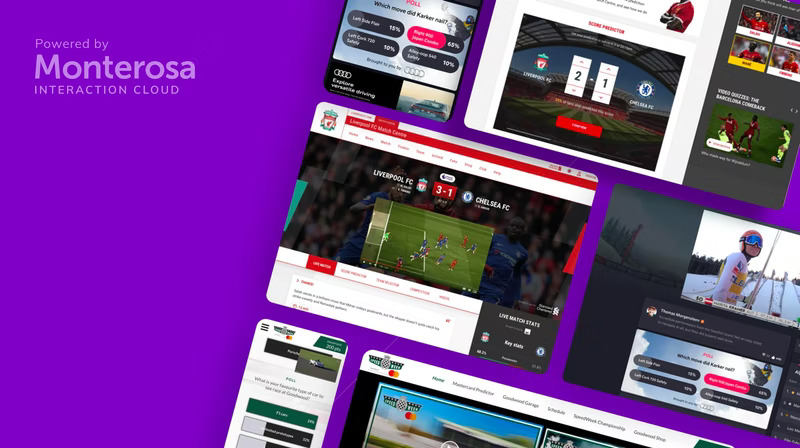 ABOUT THIS ENTRY
The Formula E Live Hub is a brand new way for fans to stay informed and participate in real-time before, during and after each ePrix. It fulfills Formula E's objective of building a direct relationship with its audience via interactivity and immersive content, giving them a reason to keep coming back to its digital platform.
How does this represent "Excellence in Engagement"?
Formula E's Live Hub is the first step in a journey to build a deeper, more connected relationship with its fan base - a real community with a two-way conversation that brings fans closer to the action, allows them to express their opinions and participate but also gives Formula E the tools it needs to build a sustainable community. It is an acknowledgement that not all fan engagement should be on social media only and that sports organizations can now deploy platforms like Monterosa / Interaction Cloud to develop and own those direct fan relationships themselves.
Objective: Formula E wanted to transform the fan experience on their website on race days - going beyond just race timings and static images which their existing editorial tools limited them to.
Using Monterosa / Interaction Cloud, they were able to create a new, vibrant, interactive destination - updating constantly with the action - live blogs, video carousels, smash rater, trivia, quizzes, polls, predictions and many other elements. It provides the editorial team with over 50 interactive elements that are easy to deploy before, during & after each race day.
Using real-time engagement in this way allows Formula E to provide a richer, stickier experience to their fans as well as open up a two-way conversation with them and gain deeper insight.
Strategy & Execution: The Live Hub is presented as a constantly updating interactive feed on the Formula E website - similar to social feeds that fans are used to but in this case, curated with unique content and interactive. It could be used as a companion to watching the race on a big screen or just as a place to check in on the action at any time. Commentary, social posts are interspersed with light gamification and polling e.g. Who do you think is going to win the race? / Which is your favorite race track or pilot? Fans get the benefit of new formats of entertainment while Formula E benefits from learning more about their audiences. All of this is delivered within an exceptional fan experience so that users stay as long as possible or keep coming back.
Results: The goal of the Live Hub experience is:
increase traffic and retention on Formula E's owned and operated digital destinations
provide a way to collect and enrich first-party data and insights into its fanbase
form the basis of a new route to monetization via sponsor activations and ecomm
Production
Formula E Holdings Limited
Credits
Alex Regan
Head of Sports Sales
Monterosa
Tanguy Le Cam
Executive Producer
Monterosa