🎉

2022 Shortlist
Ice Keepers
Entrant: Madison Square Garden Sports Corp.
Winner 🏆
Best Branded Content or Series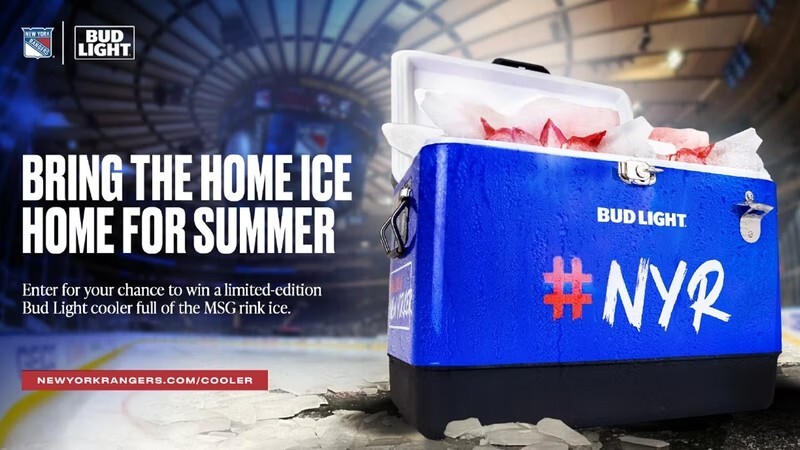 ABOUT THIS ENTRY
With the 2020-21 NHL season extending into the summer, Bud Light and Rangers fans were given the unique opportunity to win custom coolers filled with the ice from the MSG rink through an out-of-home and social campaign leveraging the Rangers' professional Zamboni drivers.
How does this represent "Excellence in Engagement"?
The success of this campaign demonstrates the power of team equities beyond the players. By engaging fans with the personalities of MSG staff and offering the unprecedented opportunity to own a piece of the Rangers ice, this work reached both avid and casual fans and garnered overwhelmingly positive reactions.
Objective: With the Stanley Cup Playoffs starting later than usual, Bud Light wanted to make sure Rangers fans were prepared to celebrate all summer. Bud Light created cobranded coolers for teams across the NHL and NFL with the goal of creating unique and shareable ways of giving them away to fans.
Strategy & Execution: Modern sports fans are always looking for ways to feel closer to their teams. This work not only brought fans closer with its behind-the-scenes video production and back-of-house personnel, but also by offering an exclusive piece of the team that other fans couldn't receive.
Results:
Total Entries: 9,357
Total Impressions: 22.3M
Total Engagements: 70.4K
Total Video Views: 1.3M