🎉

2022 Shortlist
@NBA TIKTOK SHOWS
Entrant: NBA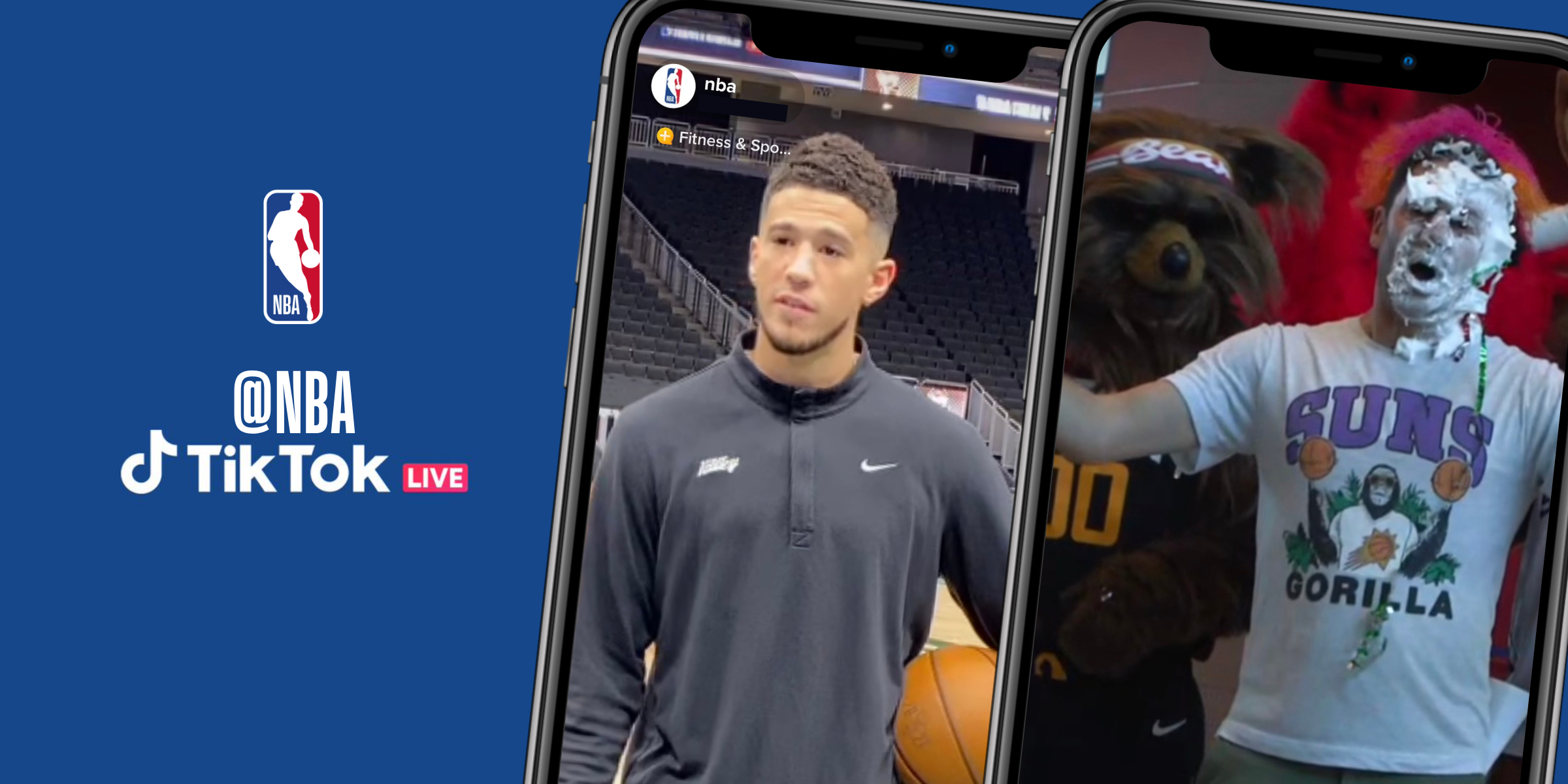 ABOUT THIS ENTRY
The @NBA TikTok account continues to grow - nearing 15 million followers - and experiment with new content types on the platform. This submission details the NBA's special TikTok Live activations from some of the NBA's biggest events including the 2021 NBA Finals and NBA Draft.
How does this represent "Excellence in Engagement"?
The @NBA TikTok live shows challenge the industry to create more natively-shot vertical content for vertical live platforms. The activation also allowed the NBA the opportunity to reach new fans on TikTok by introducing a new, interactive feature.
This activation will continue to drive how the NBA thinks about content on the platform and how the NBA can bring the fans along to some of the biggest events throughout each season and offseason. This is just an example of how the NBA will continue to innovate and grow while challenging the NBA and the industry on social media platforms.
Objective: For the first time ever, the NBA activated on TikTok Live with uniquely shot live shows at some of the NBA's biggest events. The objective for the NBA'sTikTok is to continue to grow our fans base and reach fans in new ways on the platform - bringing them closer to the game.
The NBA is already a leader for the sports industry on TikTok and has continued to grow on the platform, reaching nearly 15 million fans. Over the last year, TikTok Live became a unique opportunity to reach the NBA's fans in a new way on the platform.
Strategy & Execution: @NBA TikTok hosted TikTok live shows for some of the biggest events during the summer of 2021, including the 2021 NBA Finals and the 2021 NBA Draft. These live shows were very unique, as they were shot and produced directly in vertical format on an iPhone for a full 60-minute live show with a host. At the NBA Finals, fans got to hear directly from players such as Giannis Antetokounmpo, Devin Booker and Deandre Ayton, who talked about their experiences in the NBA Finals and answered questions from fans on TikTok.
Then, at the NBA Draft, NBA social went live from the red carpet for the first time ever. Fans got a first-look at each NBA Draft Prospect before the biggest night of their lives. Players talked about what they were looking forward to, showed off their outfits and answered questions from the fans on TikTok.
The NBA mascots even got a show of their own, competing in challenges, with the grand finale featuring an epic pie-throw to the face of the host, marking one of the most memorable moments of the show.
Results: Over the total of five live shows at some of the NBA's biggest events, the @NBA TikTok account gained more than 50K new followers and saw strong viewership time as the live shows continued to grow. The live shows delivered strong peak and unique viewership metrics in this new opportunity for the League.
Production
NBA
Credits
Andrew Yaffe
Head of Social, Digital & Original Content
NBA
Bob Carney
Senior Vice President, Social and Digital Content NBA
Ashley Atwell
Senior Director, NBA Social Content
NBA