🎉

2022 Shortlist
New York Jets #EmpowHER Docuseries
Entrant: New York Jets
Winner 🏆
Best Women's Sports Content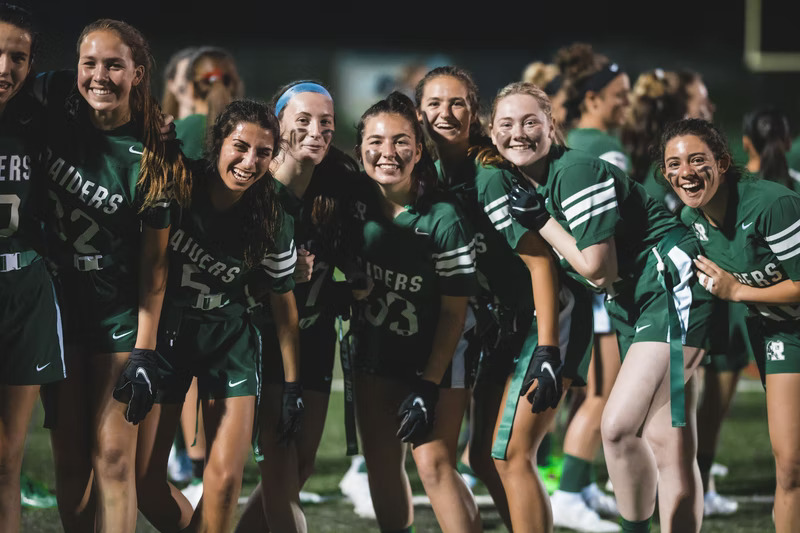 ABOUT THIS ENTRY
The New York Jets released an eight-part documentary series, #EmpowHER, that takes an in depth look at the inaugural season of the Girl's High School Flag Football league formed in partnership by the New York Jets and Nike. The series documents the entire season, from the launch of the program to the finals, and highlights the activities that took place around the Jets x Nike Girls Flag Football League.
How does this represent "Excellence in Engagement"?
As the first ever Girls Flag Football league in New Jersey, the #EmpowHER docuseries sets the bar for the sports industry. The Jets believe that girls should have the opportunity to play football and experience everything the greatest game in the world has to offer. The docuseries takes an inside look at the opportunity the female athletes were provided with and how impactful it was in their lives. The Jets are committed to raising the bar and setting new benchmarks as the league will expand to 42 teams this season, with an additional four conferences onboard. Through the athletes' journeys and the female narration, the #EmpowHER docuseries sets a new standard in fan engagement by showcasing the endless possibilities women have in sports and the integral role women play in the success of the Jets organization.
Objective: Empower: To empower young women across the country in pursuit of gender equity and opportunity across all levels of the sports industry.

Promote: To promote and gain local and national media coverage of the inaugural season of the first High School Girls Flag Football League in New Jersey with the long-term goal to have the sport adopted as an official high school statewide championship sport.

Grow: To attract the attention of local high schools to gain interest in participating in future seasons of the league.
Strategy & Execution: Create an entertaining and female driven episodic series showcasing team highlights throughout the entirety of the season

The season was documented and shown through eight episodes, presented by Nike, taking viewers from practice to the championship.

The docuseries was narrated entirely by women in the Jets organization. Ranging from various departments and leadership roles, these women showcased and represent limitless opportunities and possibilities available to these athletes, specifically in the world of football.

Released all eight episodes of the docuseries on the NY Jets YouTube channel on July 26, 2021. Subsequently made available on all New York Jets platforms.

Converted the eight-part series into a 30-minute featured special, which premiered on SportsNet New York (SNY) on August 16, 2021.
Results: Impressions: Nearly 250,000

The success of the inaugural season led to tremendous expansion in the second season of the Girls Flag Football League, which will launch Spring 2022, growing from eight schools to 42 schools, including four new conferences. The league will also expand to Long Island this season.
Production
New York Jets
Nike
Participating Schools from the New Jersey Super Football Conference
Credits
Frank Lazar
Assistant, Multimedia Editor/Producer
New York Jets
Matt Lombardi
Feature Editor/Producer
New York Jets
Eli Hodges
Manager, Community Relations
New York Jets
Rachel Zaleznik
Assistant, Community Relations
New York Jets
Jesse Linder
Vice President, Community Relations
New York Jets
Jessica Ciccone
Vice President of Content Strategy, Distribution and Sales
New York Jets
Eric Gelfand
Senior Vice President, Communications & Content
New York Jets
Chris Gargano
Vice President, Executive Producer
New York Jets
Jack Radutzky
Producer/Editor
New York Jets
Dan Nastro
Producer/Editor
New York Jets
Daniel Luksa
Producer/Editor
New York Jets
Matt Sitkoff
Producer/Editor
New York Jets
Jeremy Fain
Producer/Editor
New York Jets