🎉

2022 Shortlist
NFLPA'S COMMUNITY MVP
Entrant: NFLPA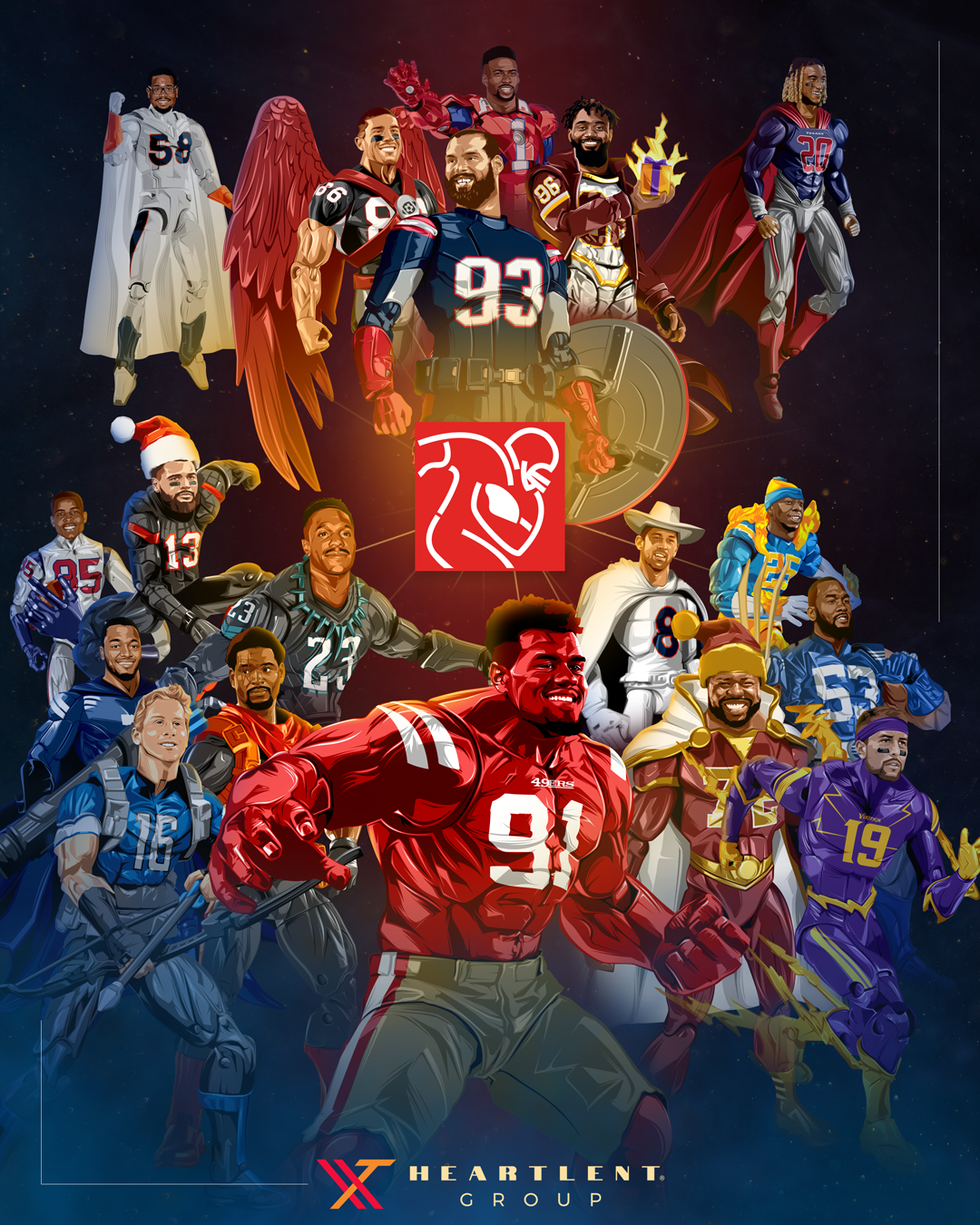 ABOUT THIS ENTRY
As the sports world continued to navigate the ongoing pandemic, the NFLPA Community MVP program provided avenues for fans to connect with NFL players through virtual visits at schools and hospitals as well as interactive content that told the stories of how athletes serve as real-life superheroes in their hometowns and team cities.
How does this represent "Excellence in Engagement"?
With 2021 bringing a return to some sense of normalcy amid the ongoing pandemic, the NFLPA Community MVP program showed the power and potential of unifying the new virtual landscape with the fundamentals of sports fandom.
• Through the new fan vote feature and continued virtual visits, sports enthusiasts of all ages and backgrounds were able to connect with their favorite players and engage with their charitable causes in a unique way.
• The program also used innovative forms of storytelling that will help inform the way that fans view and engage with players – as not just athletes, but as people who have interests and passions just like them.
Objective: The NFLPA Community MVP was created in 2014 to shine a deserving light on how NFL players pour just as much time and commitment into serving their communities off the field as they do in entertaining their fans on the field. As the program has evolved, the NFLPA has teamed up with partners to generate resources and content that support the players' charitable causes, equip athletes to have an even greater impact on their communities, and allow fans to see the passions of their favorite players beyond the football field.
In recognizing one NFL player per week during the regular season for giving back to his community, the NFLPA provides:
• A $10,000 donation to the player's foundation or charity of choice
• An action figure illustration of the player with packaging that highlights his charitable cause (via supporting partner HEARTLENT Group)
• Customized Community MVP T-shirts and hoodies created and sold by supporting partner Aldine Sports Association, with a portion of all proceeds going to the player's charity of choice
Strategy & Execution: In a nod to the multi-billion dollar, action figure market, the NFLPA partnered with HEARTLENT Group to create a virtual toy store. The shelves were stocked with the packaged Community MVP superheroes, tapping into sports consumers' love for unique collector items.
Through a virtual ballot promoted across the NFLPA's digital channels, fans were also able to support their favorite players by voting for which of the 18 NFLPA Community MVPs would serve as the five finalists for the prestigious NFLPA Alan Page Community (APC) Award.
Storytelling is another key component for the modern sports fan, which inspired the APC Award video content. Each finalist shared what motivated his charitable work before being surprised on Zoom by a teammate or family member who inspired his efforts. The winner announcement incorporated the popular unboxing trend, with Rodney McLeod opening a custom-made action figure created from his superhero illustration.
For a second straight season, the Community MVPs made virtual visits to local schools and children's hospitals, demonstrating the vast potential offered by the "new normal" for athletes to personally connect with fans. During each visit, one child was surprised with a customized Community MVP shirts as a reward for their achievement and perseverance.
Results: The 2021-22 NFLPA Community MVP campaign marked its best season yet, boosting engagement numbers for the NFLPA's digital media channels and charitable impact.
Social media posts for Community MVP and the Alan Page Community Award accounted for nearly 25% of the NFLPA's social media posts, resulting in:
• 8.7 million impressions (including YoY growth of more than 40 percent in awareness and engagement)
• 391,000+ video views
• 73,700+ engagements
• 8,800+ link clicks
The new fan vote feature to determine the Alan Page Community Award finalists proved very effective in its first year. More than 12,500 votes were generated in a 48-hour period, demonstrating the vast reach of the NFLPA Community MVP program and the player members it recognizes.
To date, the Community MVP program has recognized 141 NFL players, with the NFLPA donating $1.77 million to their foundations and charities of choice. Additionally, more than 300 young fans engaged with the 2021 Community MVPs during their virtual visits with local schools and hospitals. Both the funds and memories made will go a long way in bettering the communities where these players and their fans live.