🎉

2022 Shortlist
NLL Unites: Every Child Matters
Entrant: National Lacrosse League (NLL)
Winner 🏆
Excellence in Multicultural Storytelling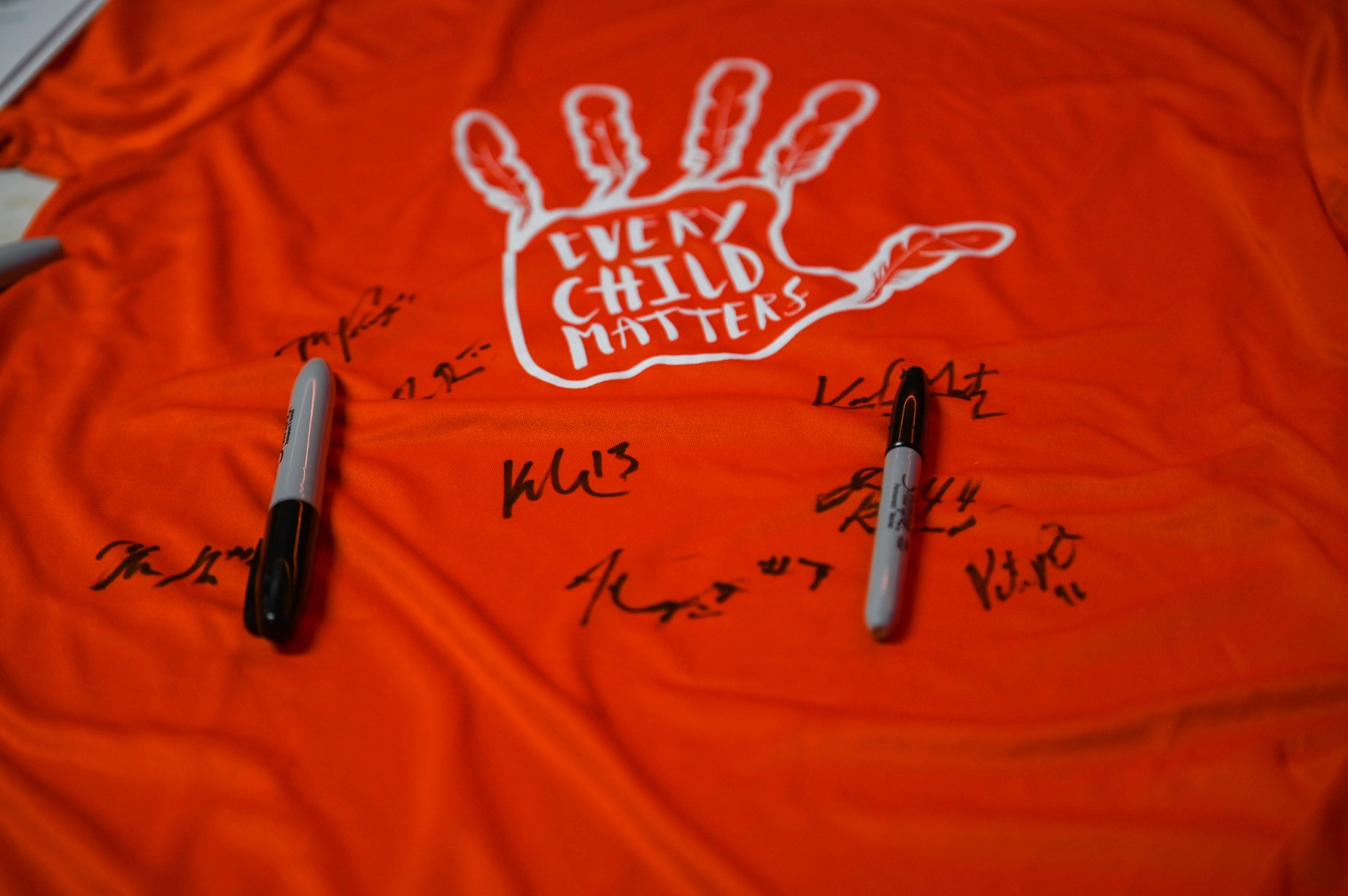 ABOUT THIS ENTRY
The National Lacrosse League teams playing in week 6 wore specially designed orange "Every Child Matters" warm-up shirts during the weekend of January 6-8, 2022. This, in addition to helmet stickers all players will be wearing throughout the season, was the first-ever awareness campaign for the Residential Schools in professional sport.
How does this represent "Excellence in Engagement"?
The NLL's multimedia, omnichannel campaign, executed at the league level, and amplified by teams and players, created conversation and sparked fan engagement and growth. The noticeable lift across all owned and operated channels generated funds for charitable partners by activating our fans in a myriad of ways - from auction bids to replica shirt sales.
Every Child Matters is an inspiring execution because it shows that our industry can lift up and amplify niche topics and that there are multiple ways to turn a digital fan into an advocate for change. A niche topic, Every Child Matters shows that our industry can educate fans and empower them to move society forward.
Objective: The National Lacrosse League's CSR program, NLL Unites, is founded on three pillars: Heritage, Inclusion, and Service. For Heritage, the NLL focuses on the Indigenous communities' contribution to lacrosse and beyond. To raise awareness about Native American residential and boarding schools, which were created to isolate indigenous children from the influence of their culture in order to assimilate them, our NLL Unites initiative supports the Every Child Matters movement.
The Work: