🎉

2022 Shortlist
No Regrets: JB Mauney
Entrant: TAUBLIEB Films
NOMINEE ✨
Best Branded Content or Series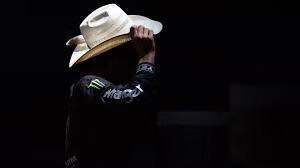 ABOUT THIS ENTRY
Perhaps the greatest cowboy ever to sit on the back of an angry 2000 pound bull, JB's approach has never been to play it safe, never take the easy way, and even if it cost him big time - from championships to injuries - by picking the toughest bull around. He did things his way and has never looked back. It's earned him two world-championships but more importantly, the respect of PBR fans worldwide and a constant evolving legacy as a true cowboy. There ain't no "looking off" for the easy way out as a bull, and for JB, and that's pure Monster.
How does this represent "Excellence in Engagement"?
For a film that is based in a sport with a limited following, being Professional Bull Riding, to garner over a million views & be featured at film festivals of varying audiences came as a tremendous surprise to us. We were aware that the film was special during the post-production process, however the reception that it garnered online and the surprise of being accepted and a winner in the greater world of short films was exceptionally validating.
The biggest takaway of this story is that regardless of the limited audience of PBR, the political polarity of that audience, and even the subject matter's violence and relatively exotic nature, anyone can admire a man who pours his heart and soul into being a competitor for the sake of the game -- not the glory that comes along with it.
Objective: Presenting one of the greatest characters in the Monster Energy family along with his greatest achievements, No Regrets: JB Mauney is a mini-doc that dives into a genuine cowboy's accomplishments in the sports of PBR while explaining his approach to bull riding and life. This piece wasn't just meant to explain the accomplishments of a great rider, but to show the motivation behind what makes JB more than a run-of-the-mill champion -- he's a rogue, American cowboy looking for the greatest challenger to best. More than the money, glory, and fame, JB wants to be the best.
Strategy & Execution: No Regrets was published to Monster Energy's YouTube channel where fans of the Monster Energy body of athletes can follow hundreds of athletes across dozens of sports and disciplines, meaning that the audience that consumes this content is less of a PBR fan, and more of a fan of action sports in the most generic sense. When making these pieces, we are faced with a challenge: appeal to the everyday PBR fan who is well aware of JB's accomplishments, while also being engaging to a non-PBR fan. We feel as though this film does exactly that.
Results: Now with over a million views, No Regrets has been massively successful both to the public and on the film festival & awards show circuit, winning or being featured at many festivals, including Sport Movies & TV 2021 - 39 Milano International Ficts Fest, LA Film Fest - Independent Filmmakers Showcase, Vegas Movie Awards, Muse Creative Awards, and the Webbys.