🎉

2022 Shortlist
Once Upon A Time In Queens
Entrant: ESPN
Winner 🏆
Best Original Content or Series (10 min+)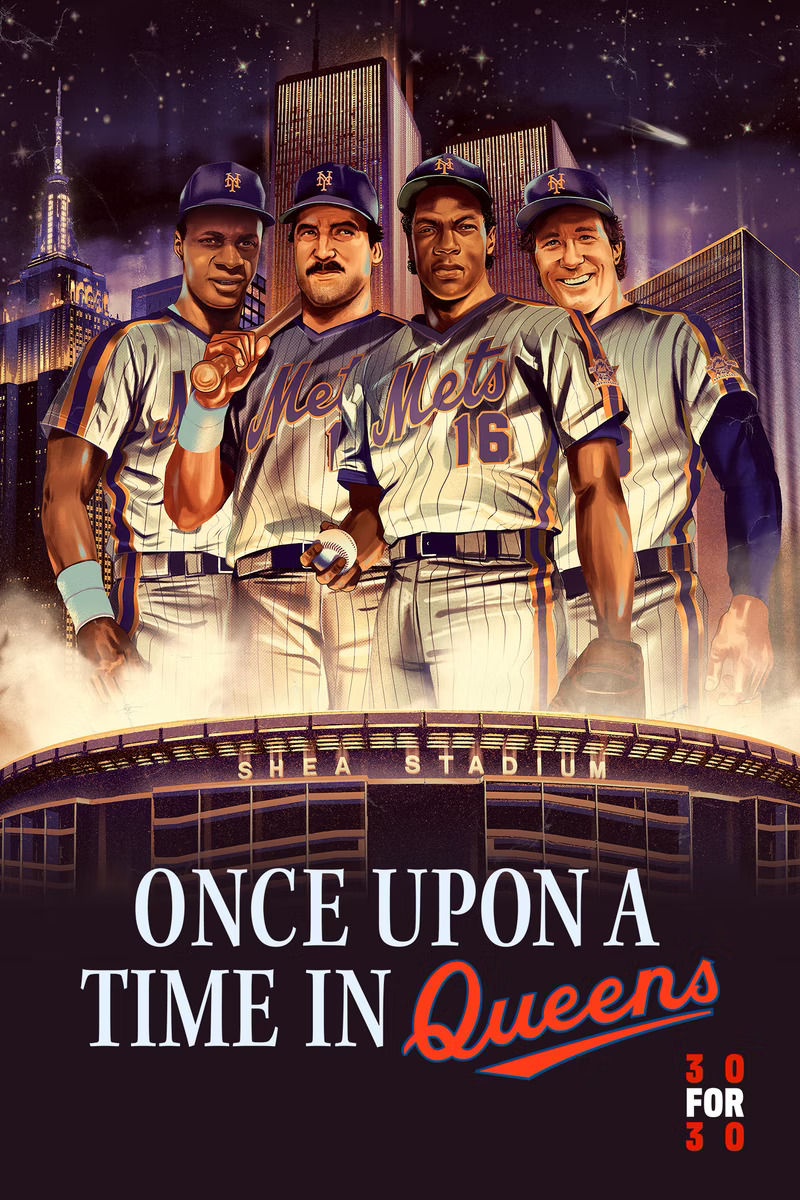 ABOUT THIS ENTRY
An epic tale of ambition, talent, and the pursuit of success, this four-part documentary film will tell the story of the 1986 Mets, a singular baseball team that blazed like a comet across the New York City skyline three decades ago.
How does this represent "Excellence in Engagement"?
We put the word out to fans on social media when we began production, asking them to send in their video-recorded memories of Game 6 of the 1986 World Series, to help us tell the story of that iconic moment in baseball history (the Mookie Wilson ground ball going through Bill Buckner's legs). Because it was so indelibly etched in the minds of fans everywhere, nearly everyone alive remembered where they were, and we received nearly a thousand responses. The first sequence of our fourth episode was cut out of those incredible videos. In addition, throughout the film, we relied on never-before-seen-camcorder footage that fans had kept squirreled away since 1986, of key moments like the division clinching victory, or Len Dykstra's home run in the playoffs. For we were telling the story of New York – and New Yorkers – not just the Mets. We hope other filmmakers will use fan-sourced material to tell stories in the future, as the sense of immediacy is powerful ("Shea Stadium was rocking"), funny ("being a Mets fan is about… pain"), and moving ("no matter what the Mets have put me through in the last three decades, I wouldn't change that night for anything.")
Objective: The 1986 Mets were an iconic sports team, but despite all the magazine articles and books written about the team, the complete story of this team and its incredible bond with New York City – the way the team and the city seemed to fuse into one during the wild, reckless days of mid-1980s New York - had never been told in a long-form documentary. Most crucially, the players themselves had never told their own stories. It was important to tell the Mets' story through the players' own perspectives and also to tell the New York story, showing a new generation what it was like when a team, for good or for ill, reflected the pulsating heart of the city.
Strategy & Execution: One has only to look at players' Instagram feeds to know that the modern sports fan is no longer content with just wins and losses – we want the players' stories. We were determined to find the details that bring characters to life. We all knew, for instance, of Dwight Gooden's drug use, but who knew that as a child he had inadvertently told his mother about his father's affair, and that she subsequently shot his father? We knew Keith Hernandez had drug problems in St. Louis, but who knew he was so intertwined with his father, that he called him during games to discuss at bats, or that Keith felt so dominated by the man, that they had a colossal argument and never spoke during the summer of 1986? We knew Darryl Strawberry had massive personal problems, but hearing him detail his childhood, his abusive father, and his own excesses – drugs, drinking, sex during games-- and his ultimately becoming Born Again after his playing career gave audiences a much more complete and moving story. This approach fostered an intimate connection between the characters and fans – not just Mets fans, or baseball fans, but anyone interested in character, and story.
Results: All of the work put into making Once Upon A Time In Queens achieved effective engagement. The film garnered great ratings and reviews, and both nights the film premiered on ESPN, it was a leading trending topic on Twitter (and continues to get remarkable engagement on Twitter four months after it aired). Surprisingly, the players themselves have frequently saluted the show in public forums and on social media. Most recently, when the Mets decided to retire #17 in honor of Keith Hernandez, Keith emailed to say, "You moved the needle more than a bit with your 30/30 production …. Next the big house in Cooperstown? Fingers crossed. Your documentary has created this momentum and I can't thank you enough." (Getting a player's number retired was hardly in our minds when we embarked on the project, but it seems like a pretty measurable outcome.) In addition, the companion book to the series has been one of the top-10-selling sports photography for over months now on Amazon.