🎉

2022 Shortlist
OVERTIME CELLY SPECIAL
Entrant: New Jersey Devils
NOMINEE
Best Use of Fan-Generated Content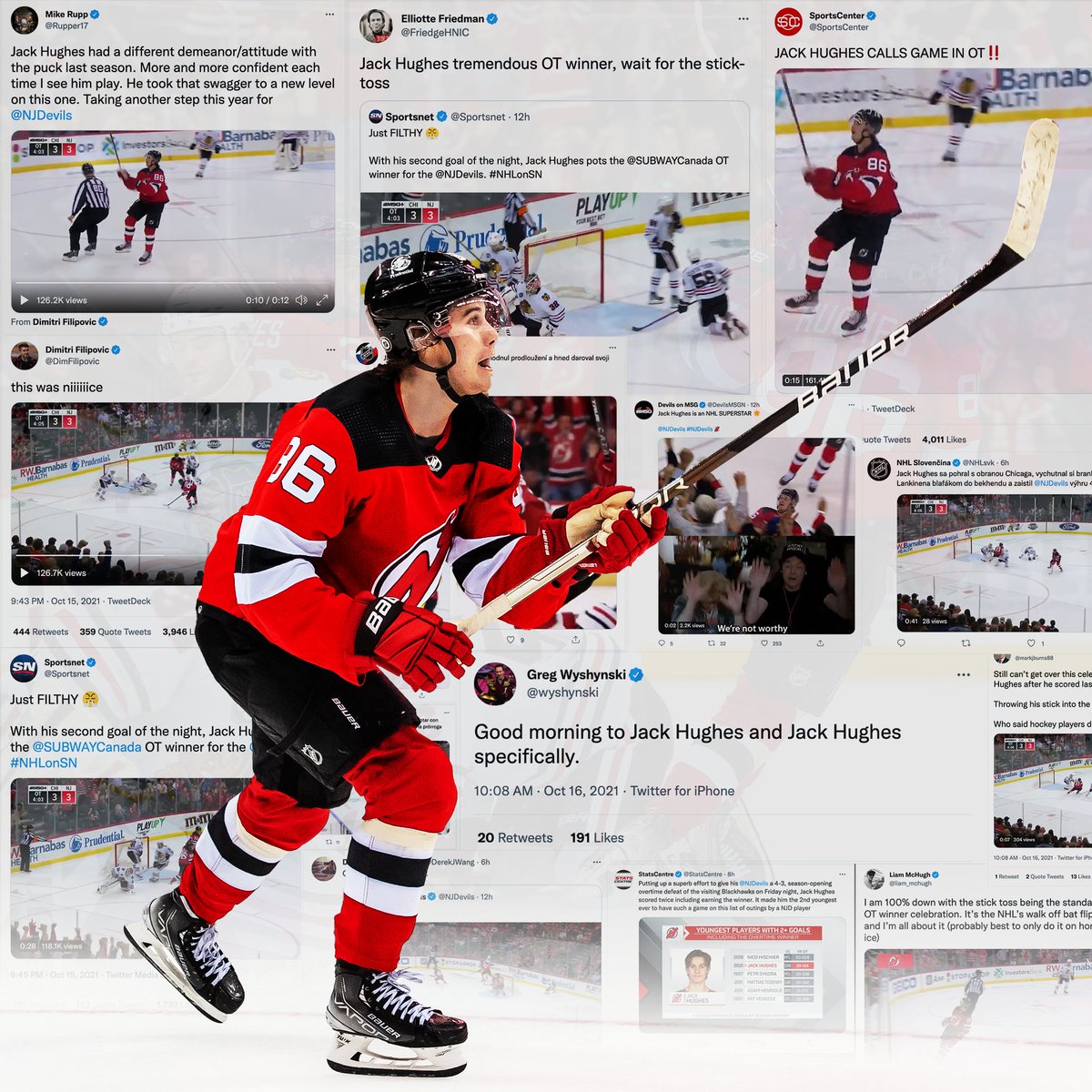 ABOUT THIS ENTRY
The New Jersey Devils capitalized on Jack Hughes' overtime winner versus the Chicago Blackhawks on opening night, which sent shockwaves through the hockey world. Through their partnership with Greenfly, the Devils sourced fan generated content to create buzz and excitement about the team.
How does this represent "Excellence in Engagement"?
It was an organic celebratory hockey moment the Devils were able to amplify beyond traditional coverage and it integrated content from fans and third party media accounts. Hopefully, this provides a blueprint of how to continue the conversation around big moments beyond traditional content and coverage plans.
Objective: The Devils seek to capitalize on organic hockey moments to amplify the club's reach and drive fan excitement, ultimately leading to increased engagement and ticket sales.
Strategy & Execution: The Devils quickly turned around a Greenfly Engage campaign following Jack Hughes' overtime winning goal and stick thrown into the crowd celebration. New Jersey received more than 30 fan submissions of videos (either through greenfly or via social media) from inside the arena that night. The Devils compiled those videos into a promotional video, and gathered tweets from around the locker room to help support amplification of the moment.
Results: The Jack Hughes goal fan video gained more than 128,000 impressions and more than 36,000 video starts on social media, while the accompanying graphic of relevant tweets accumulated more than 406,000 impressions and and more than 31,000 engagements.
Production
New Jersey Devils, Greenfly
Credits
Chris Wescott
Sr. Manager of Content Strategy & Social Media
New Jersey Devils
Danielle Swarzman
Coordinator of Social Media Content
New Jersey Devils
Marc Ciampa
VP of Content
New Jersey Devils
Alex Iosiovich
Director of Brand Strategy
New Jersey Devils