🎉

2022 Shortlist
Leading Sports Brand Overtime Launches O Films Presented by GMC
Entrant: Overtime & GMC
NOMINEE ✨
Best Athlete Storytelling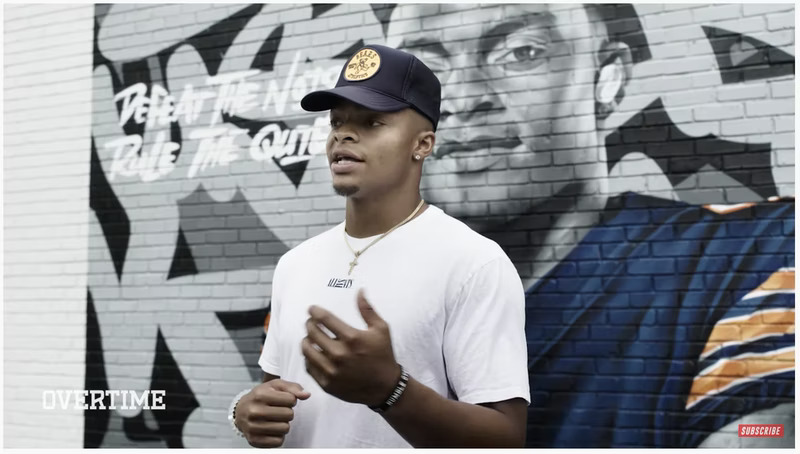 ABOUT THIS ENTRY
Overtime is the leading brand for the next generation of sports fans. We tap into our proven programming and established audience of over 65 million fans and followers to allow advertisers to increase awareness and brand lift metrics for their campaigns. As the launch partner of O Films, we set out to purposely align GMC Yukon with impactful storylines that positioned the brand as more than a means for transportation, but key to pivotal moments and important character/talent development. For this submission, we'd like to shine a spotlight on our sponsored content with GMC, O FILMS.
How does this represent "Excellence in Engagement"?
A true win/win, this program created content that the Overtime audience enjoyed which led to successful metrics for both Overtime (i.e. watch time and engagement) and GMC (increase in priority brand KPIs). Building upon this success, GMC and Overtime are continuing to work on additional O Films for release in 2022.
Objective: Overtime's audience can't get enough of our original programming because we create stories they want to see around athletes they love on the platforms they consume.
GMC's vision was to create a partnership that would grab consumer attention, driving meaningful engagement through organic story-driven content. We set out to purposely align GMC Yukon with impactful storylines that positioned the brand as more than a means for transportation, but key to pivotal moments and important character/talent development. We also wanted to showcase the association between GMC and the NFL/NBA.
With our audience insights and GMC's goals, we brought our two brands together for a sponsored content campaign rooted in the premiere of O Films. GMC had the first-to-market opportunity to be integrated within the films through presenting sponsorship, vehicle integration into the editorial content, and custom OT Breaks, a native ad placement featured within the films. Each longform film featured 2x OT Break commercial assets, which featured talent from each episode as they drove a GMC Yukon, highlighting features and benefits of the new SUV.
Strategy & Execution: Overtime has made a name for itself with its long-form series so we were excited to get into even longer-form "films" with GMC as our launch partner, sharing the following stories:
Overtime followed Cade Cunningham, from Arlington, TX, where he trained early and often with his cousin Ashton, and older brother Cannen. As a top National prospect, Cade made the difficult decision to move away from home and attend Montverde Academy in Florida. From there, Cade attended Oklahoma State University, where his brother coaches. And finally, Cade was drafted as the first overall draft pick by the Detroit Pistons.

Justin Fields took viewers on a path from his home town of Kennesaw, GA to his dominance at Ohio State University. While overcoming adversity in college, Justin showed competitive toughness, dedication to his training and determination to be great. Justin always 'works like a pro,' getting drafted to the Chicago Bears.
Results: When you have the right content, Gen Z and Millennial audiences will watch and engage. The series brought in nearly 30 million cross-platform video views and over 650,000 engagements. Overall, the campaign over-delivered on both views and impressions.
Beyond the overall delivery, there were brag-worthy stats for both storylines. Justin Fields' episodes saw impressive watch times, with an average watch time for Episode 1 at nearly 10 minutes and Episode 2 at nearly 13 minutes, during which viewers saw at least 1x editorial vehicle integration and 1x OT Break. Cade Cunningham's episodes also saw strong performance with a 3.4% engagement rate, which exceeds the industry average of 1.7%. Additionally, the Instagram content for Cade's episodes garnered a 20% engagement rate, beating the industry average of 16%.
Additionally, a proprietary brand lift study proved the series moved the needle on GMC priority KPIs, including a +150% lift in unaided awareness, +96% lift in brand association between GMC and the NFL/NBA, and an overall increase in purchase intent.
Media coverage surrounding the partnership was featured in Sports Illustrated, The Athletic, USA Today and more, resulting in over 55 million earned impressions across traditional and digital channels.