🎉

2022 Shortlist
"PEYTON THE INTERN: BRONCOS' 2021 SCHEDULE RELEASE VIDEO
Entrant: Denver Broncos
NOMINEE
Best Original Content or Series (Under 10 min)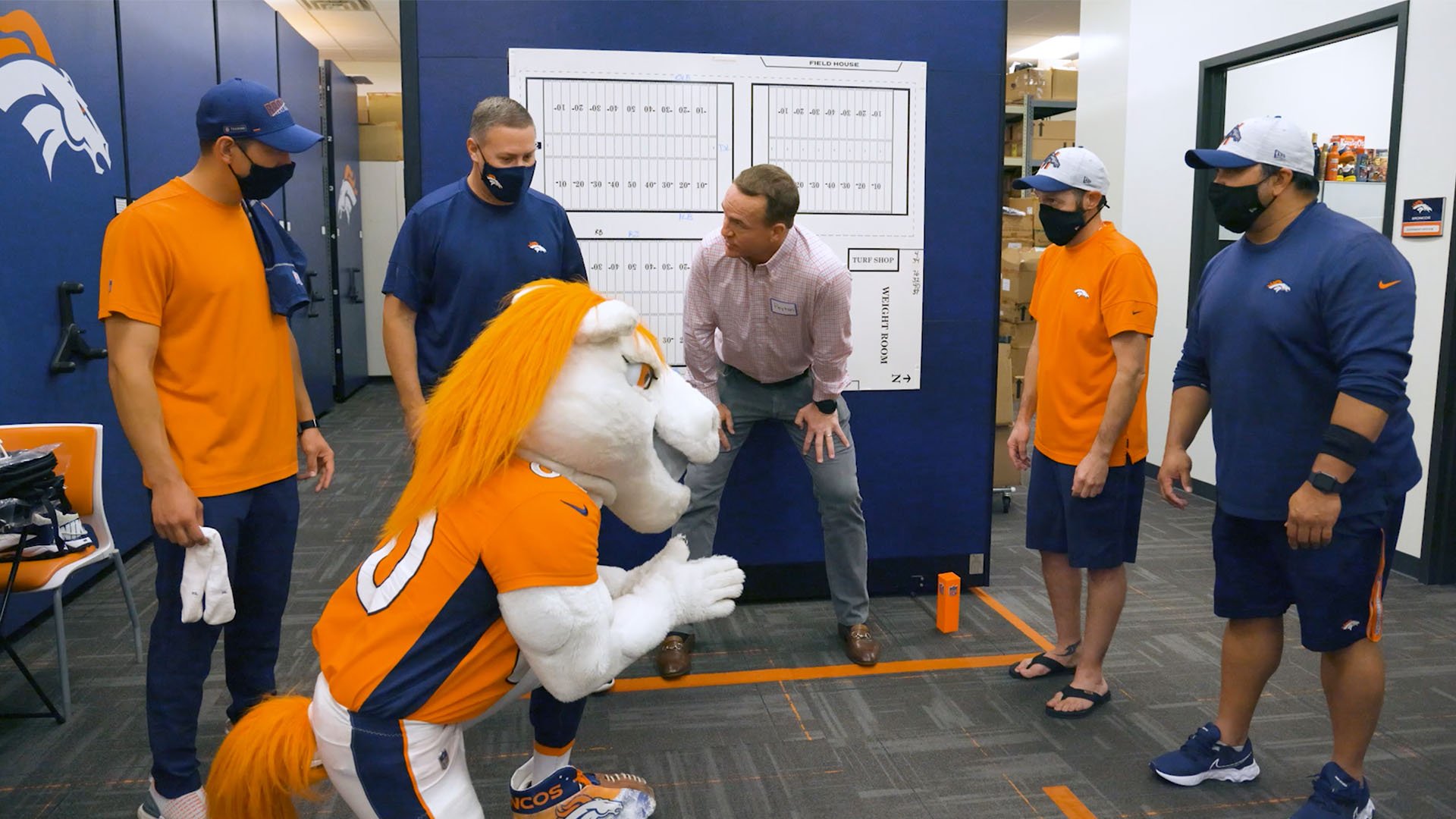 ABOUT THIS ENTRY
Schedule Release has become like the Super Bowl for NFL content creators. With that in mind, we worked with one of the NFL's greatest players, Peyton Manning, to unveil our 2021 schedule in a fun, creative & comedic way.
How does this represent "Excellence in Engagement"?
This video was a prime example of how sometimes a great idea with a low-production value can achieve (or surpass) the same goal as something more highly produced or involving significant budget. We were able to utilize one of the NFL's & the Broncos' biggest influencers in Peyton Manning to not only set new benchmarks when it comes our fan engagement, but also to tap into the entire NFL audience as well.
Objective: We wanted to produce the best NFL schedule release video to get our fan base excited for the upcoming season.
In the past, Schedule Release videos often tend to capitalize on what's trendy, so you'll sometimes get a few teams who create similar content (i.e. Game of Thrones open). Because of that, we wanted to make sure that our content would stand out, reflect our brand but also be universal enough to appeal to a mass audience. By working with Peyton Manning, we were able to surpass all our goals & objectives for our schedule release.
Strategy & Execution: This entry was designed & implemented with the modern sports fan in mind through the use of an "influencer" as big as Peyton Manning. We relied on Peyton to not only deliver with his comedic timing, but also with the size of his brand to add a sense of star power behind our schedule release.
From a technical perspective, we edited this video in the style of "The Office" and the popular "SportsCenter" commercials so we were able to tap into a little bit of nostalgia & pop culture — specifically when it comes to the use of sound mixing.
Results: This video was the NFL's most-watched schedule release video with over 2M views across all our social media platforms.
Production
Denver Broncos
Credits
Joe Abdellah
Social Video Producer
Denver Broncos
Erich Schubert
Senior Director of Content & Communications
Denver Broncos
Caroline Deisley
Social Media Engagement Manager
Denver Broncos
Roya Burton
Social Media Content Assistant
Denver Broncos