🎉

2022 Shortlist
Rocket Mortgage Draft House
Entrant: Los Angeles Rams
NOMINEE 2x ✨
Most Creative Partnership

Most Creative Partnership with an Athlete or Influencer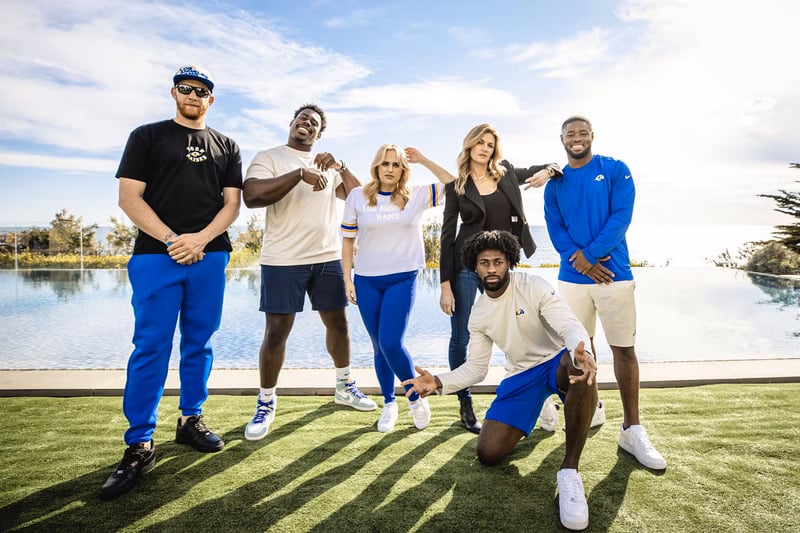 ABOUT THIS ENTRY
The Rams Rocket Mortgage Draft House Campaign launched During the 2021 NFL Draft and took the sports world by storm through changing the way draft is done with sports teams.

IDEA:
We may not be relevant in draft with draft picks, and we knew we wouldn't be in Cleveland but we still wanted to go out a make our mark in the only way LA can. We wanted OUR moment that represented why the Rams are different. So we partnered with Rocket Mortgage to develop the ultimate draft location which tied directly to our partners business and our RamsHouse community. Creating the Rocket Mortgage Draft House.
How does this represent "Excellence in Engagement"?
Change is hard to do and getting an organization to be on board. So when people could draft where they were used to for the past 20 years, they all went back... except us. What ultimately was a marketing idea (we used to bring on a partner) around a key football moment was only successful by having the football side aligned with us that this represents who we are.

As far as results, our social engagment was at an all time high since we had the 1st pick in the draft... that is because we were giving fans something no other team was.

In addition, the earned media and media conversation about the house set a tentpole moment for us as a team to keep stepping our game up and get people interested in what we do around draft. With or without a pick.
Objective:
Continue to differentiate the LA Rams from other sports teams in the LA Market and beyond
Do things differently
Draft marks the start of the season and hope for all football fans and their teams. How do we break through at this time to get fans interested in us without having draft picks?
Strategy & Execution: The NFL Draft is very NFL run, because teams don't have control over the picks, we saw this window of opportunity to go to market with an idea we do control.
Coming off of covid, the world engaged with draft remote because you got an inside look. So when most teams were excited and happy to get back to what they knew at their facilities, we worked with football to set up a very LA location for draft. Malibu, Ca making the ultimate Ramshouse and get fans engaged.
We worked with Rocket Mortgage on the idea to actually use to announce our partnership.
In execution, we wanted to be sure it WAS clear we were doing this from the Rocket Mortgage Draft House, so we created a campaign with Rebel Wilson (one of our biggest fans) to help give a tour. With all our players involved, Alumni and coaches we gave fans the ultimate look in at what makes us different.
Results: This became our most successful draft socially since we had a first round pick. For our partner, the alignment of our partnership was clear.
115 Million Total Cross-Channel Impressions
82 Million Earned Media Impressions
27 Million Social Media Impressions
$1.6M+ in Media Value
Doubled purchase intent for Rocket Mortgage with our Rams fans
40% buzz for Rocket Mortgage with our fans