🎉

2022 Shortlist
Save It, See It
Entrant: GUT
Diversity, Equity & Inclusion in Sports
Instagram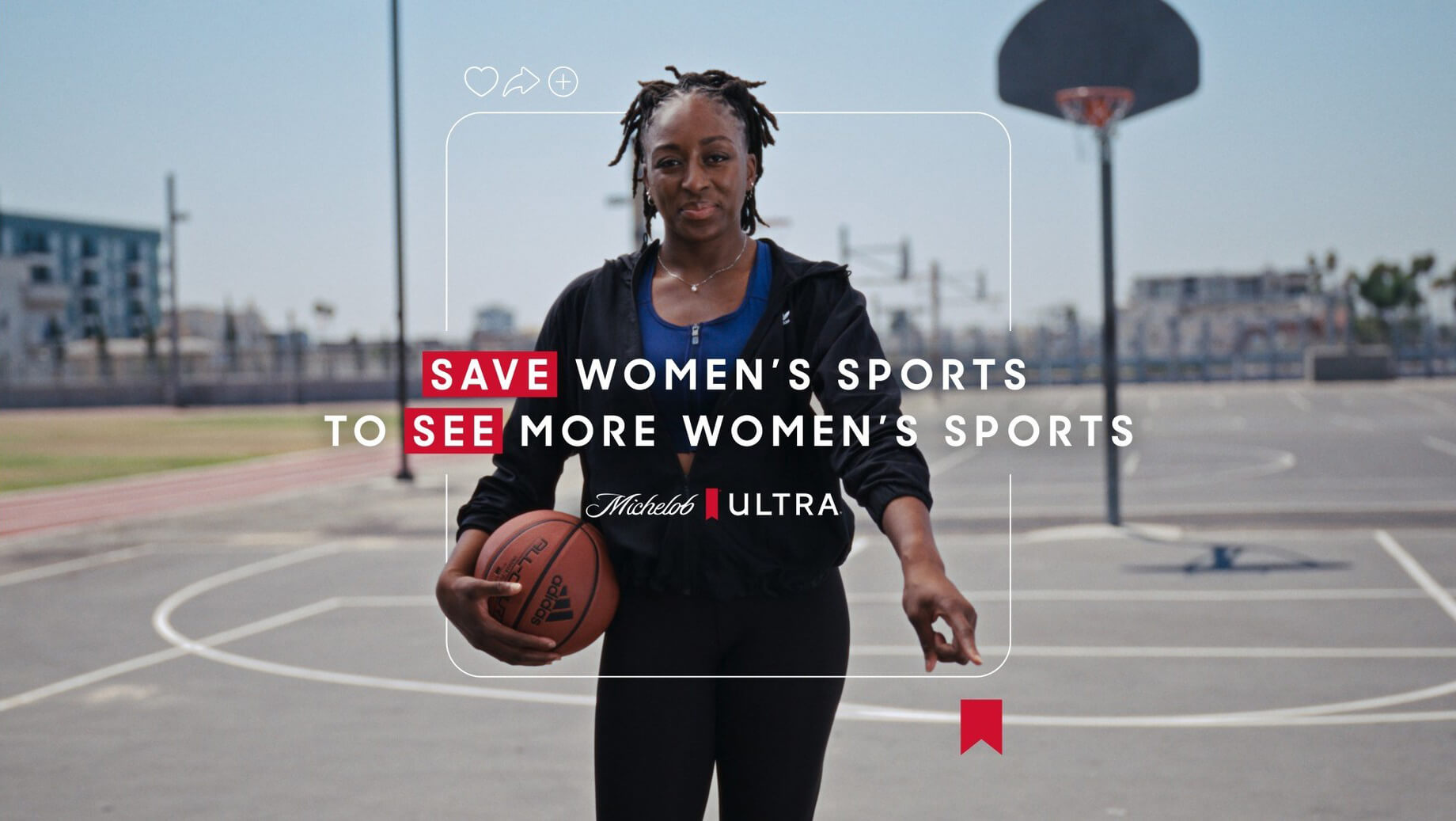 ABOUT THIS ENTRY
Thanks to an overlooked button on Instagram, Michelob ULTRA started a movement to increase visibility of women's sports and help break the cycle of underrepresentation of women in sports. ULTRA's hacking of the Instagram algorithm combined a $100 million commitment to women athletes helped start a movement.
How does this represent "Excellence in Engagement"?
It's been a well-established fact that female athletes don't get the same treatment as male athletes. They are covered less in the media, paid less than their male counterparts, which ultimately leads to a lack of interest and visibility of women's sports. As a brand who champions all athletes and believes it's only worth it, if we all enjoy it, Michelob ULTRA set out to break that cycle and inspire other companies and consumers to follow our lead.
Objective: Engagements fuel the Instagram algorithm and the save button holds more influence than a traditional like. The save button, also just so happens to look like a Michelob ULTRA ribbon. What if we could get more people to hit "save" on women's sports and ultimately hack the algorithm to show more women's sports in user feeds? What if we could use that insight and a monetary commitment to help level the pay gap in women's sports?
Strategy & Execution: We started by creating an anthem film and case REAL female athletes to play all the parts in the video. The cast included WNBA superstar Nneka Ogumwike, college basketball player and ESPN analyst Andraya Carter and the first-ever transgender NCAA Women's Track & Field Champion Cece Telfer along with several other amateur athletes.
The film instructed Instagram users how to hit the save button and the impact it makes, but we took it a step further. ULTRA made $100 million commitment over the next 5 years aimed at increasing visibility and representation in its own advertising. The money would go sponsorships of female athletes, a commitment to the Women's Sports Foundation and a 50/50 split between male and female athletes on our influencer roster.
Furthermore, the brand enlisted Team ULTRA athletes (both male and female) like Serena Williams, Alex Morgan, Anthony Davis, Jimmy Butler and other partners like the WNBA to champion the cause and we dedicated our social handles every Monday to direct consumers where they can watch women's sports that week and consistently drop stats about how consumers can get involved and elevate women's sports.
Results: This campaign is nowhere near over. It is a pillar of all ULTRA advertising going forward and hopefully inspires other companies too. As veteran journalist from USA Today Nancy Armour said, ""Just as millions of little girls and young women have followed the trailblazers in women's sport, let's hope we see other companies follow Michelob Ultra's lead.
ULTRA's Save It, See It launch film was the most saved ULTRA post of all time.
A 12,423% increase in saves in Michelob ULTRA content following launch
A 2500% increase in saves on Team ULTRA athlete and WNBA content following launch.
Over 200 million PR impressions, and 80% of the stories were feature stories
95% positive consumer sentiment on social media
Save It, See It has been scaled to four other ULTRA markets (Canada, Ecuador, Colombia and Panama) since launch.
Production
GUT
Dentsu
3PM
160/90
DL
Code3
Credits
Ricardo Marques
Vice President Marketing
Michelob ULTRA US & Global, Anheuser-Busch Michelob ULTRA
Talita Andrade
Sr. Marketing Director
Anheuser-Busch Michelob ULTRA