🎉

2022 Shortlist
Snacks
Entrant: Just Women's Sports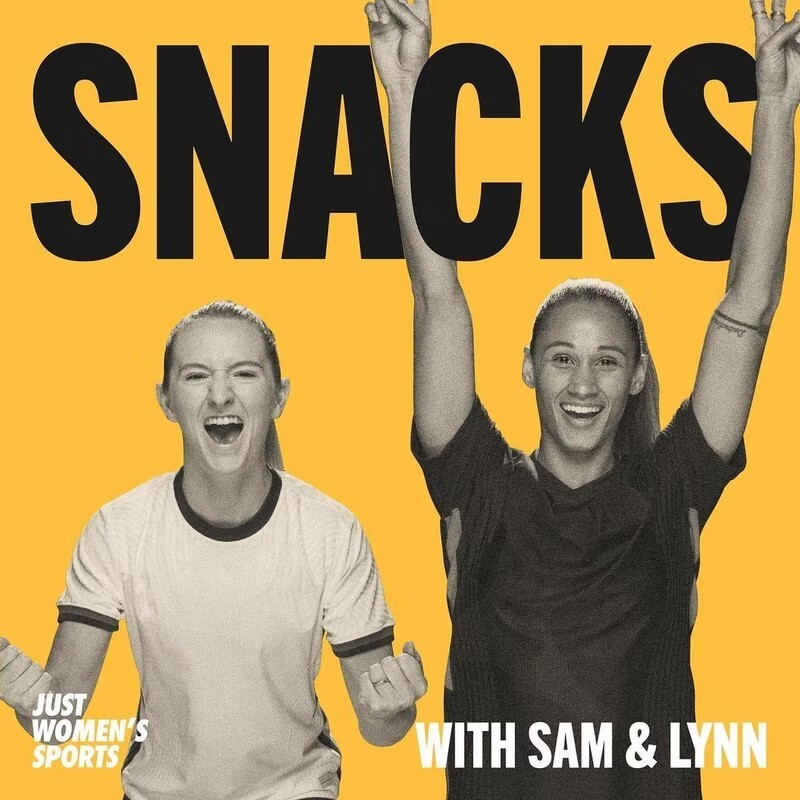 ABOUT THIS ENTRY
Snacks is a first-of-its-kind podcast in women's soccer, featuring USWNT stars Sam Mewis and Lynn Williams speaking openly (and often humorously) about "Some personal stuff, some soccer stuff, some real stuff and some fun stuff."
How does this represent "Excellence in Engagement"?
By giving Lynn and Sam a platform where they can authentically be themselves, we've allowed them to connect with their fans and the larger soccer community on a deeper level than ever before. From hand-painted signs at games to viral memes, the community has not only embraced Snacks but openly celebrated the access it provides to two of the biggest players and personalities in the sport.
Female athletes have long had to connect with their fans directly through social media, building a following outside of traditional avenues. While social has allowed them to grow their audience, it hasn't always allowed athletes to connect more holistically with their fans. Snacks is now setting the precedent for athlete-hosted content, proving that the audience for women's sports is eager for deep, direct and meaningful access to their favorite female athletes.
Objective: We wanted to create a fun, personality-driven show that gave fans a behind-the-scenes look at what it's like to be a professional female soccer player in America today. Sam and Lynn are both NWSL champions and international stars in the primes of their career. They're also best friends, former roommates, and current teammates on the Kansas City Current. They're both household names in the women's soccer world, but as is often the case with female athletes, they haven't been given a platform which allows them to fully express themselves and share their personal experiences with their fans. We wanted to give them that platform.
Strategy & Execution: Snacks is premised on the fact that these world-class athletes are more than just soccer players.
The show was originally conceived of in the wake of the George Floyd protests, when Sam and Lynn realized that, even though they were best friends, they'd never fully discussed how their lives had been informed by their different racial backgrounds. Snacks was a chance for them to stage these conversations with a wider public and show fans what modern, meaningful discourse looks like between two world-class athletes and well-intentioned friends.
The modern fan expects their favorite athletes to not just care about sports, but to be three-dimensional humans with their own social and political concerns as well as their own personal quirks. Snacks embraces both Sam and Lynn's deep political concerns while also giving them a platform to open up and let loose about the hilarious, unexpected moments that bring levity to their personal lives and professional careers.
Results: Snacks has become a cultural phenomenon within women's soccer. The show launched at No. 4 in sports in Apple Podcasts and averages 25,000 listeners per episode, but even those numbers fail to capture just how popular and influential the show is.
A punchline from the show ("Are you having an OK time?") has been embraced by the NWSL community, becoming a viral meme that's used by both fans and teams alike. Gotham FC used the phrase to announce their signing of Kristie Mewis after she appeared on the show, while Kansas City created a custom 'SnaKCs" logo and t-shirt celebrating the duo after Lynn announced her trade to the team on a special episode of Snacks. All of this has been done organically and is overwhelming evidence of the show's impact and influence with the women's soccer community.