🎉

2022 Shortlist
STEPHEN CURRY 'THE GREATEST' THREE-POINT RECORD TRIBUTE
Entrant: Golden State Warriors
NOMINEE ✨
Best

Life or Legacy Tribute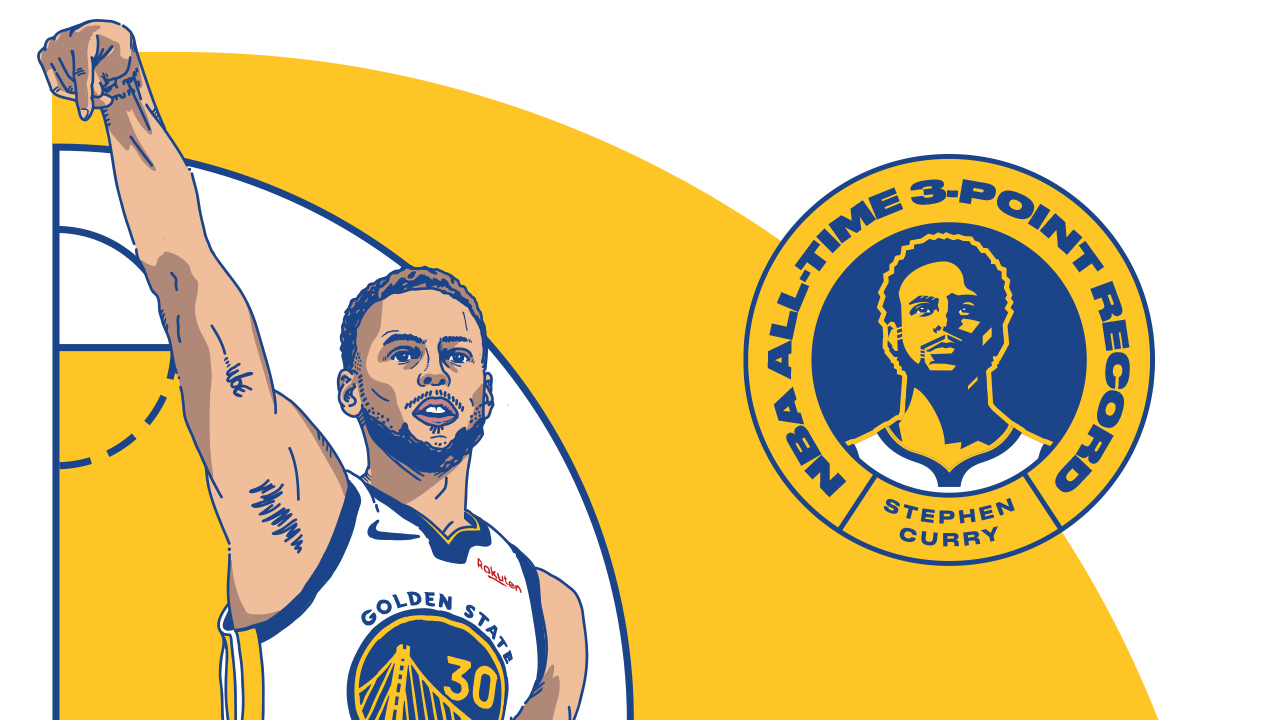 ABOUT THIS ENTRY
On December 14, 2021, Stephen Curry solidified himself as the greatest three-point shooter to ever pick up a basketball.
To celebrate the milestone, the Golden State Warriors brought together NBA and WNBA legends to give the best marksman in the history of the game his flowers. "The Greatest" tells the story of Curry's rise from a scrawny, under recruited player at Davidson College, to becoming the most prolific shooter in NBA history.
How does this represent "Excellence in Engagement"?
This docu-style video brought in the best of the best from the basketball world, to celebrate a person and moment that will forever live in NBA lore. "The Greatest" was the centerpiece of the Warriors' social and digital campaign around the three-point record, which as a whole accumulated over 140 million impressions, leading to record-breaking days across multiple social platforms for the franchise.
Objective: Stephen Curry's impact on basketball is arguably unlike any professional athlete in their respective sport.
As No. 30 chased the all-time three-point record, it was imperative that we created a video that could live at the forefront of our coverage around this iconic moment and, like the record itself, could stand the test of time.
Knowing Curry's appreciation for NBA history, and what this record meant to him, we sought to interview individuals that he looked up to along his journey, as well as those that had directly been inspired by his three-point prowess.
Strategy & Execution: "Stephen Curry changed the game of basketball, for good."
Ultimately, this was the main point we wanted to get across with this piece. Curry isn't just the greatest three-point shooter in NBA history but is an individual that completely altered how we perceive the three-point shot in the sport.
That's why, rather than the Warriors' studio team telling his story, we thought it better to allow Curry's fellow hoopers to detail his greatness. Over six months, 30+ individuals were interviewed, with each participant asked simply to describe how Stephen Curry changed the game. From Jerry West to Sue Bird, Klay Thompson to Sabrina Ionescu, legend after legend appears in this video to detail how Curry's mastery of the long-range shot has impacted the game at large, and them personally.
Results: Stephen Curry's chase of the three-point record captivated the basketball world. While the Golden State Warriors published an array of content before and after Curry broke the record last December, this video served as the centerpiece of the campaign.
15 million impressions across Facebook, Twitter, Instagram, YouTube
2.6 million video views across channels
700k engagements across channels
December 14-15 was the most engagements the Warriors have had in 24 hours across Facebook, Instagram, and Twitter since June 13, 2017
Led to the highest revenue generation day the Warriors have ever had on YouTube