🎉

2022 Shortlist
Team USA's Athlete Marketing Platform (AMP)
Entrant: USOPC / USOPP / LA28
NOMINEE ✨
Best NIL Program (Brand, Agency, or Tech)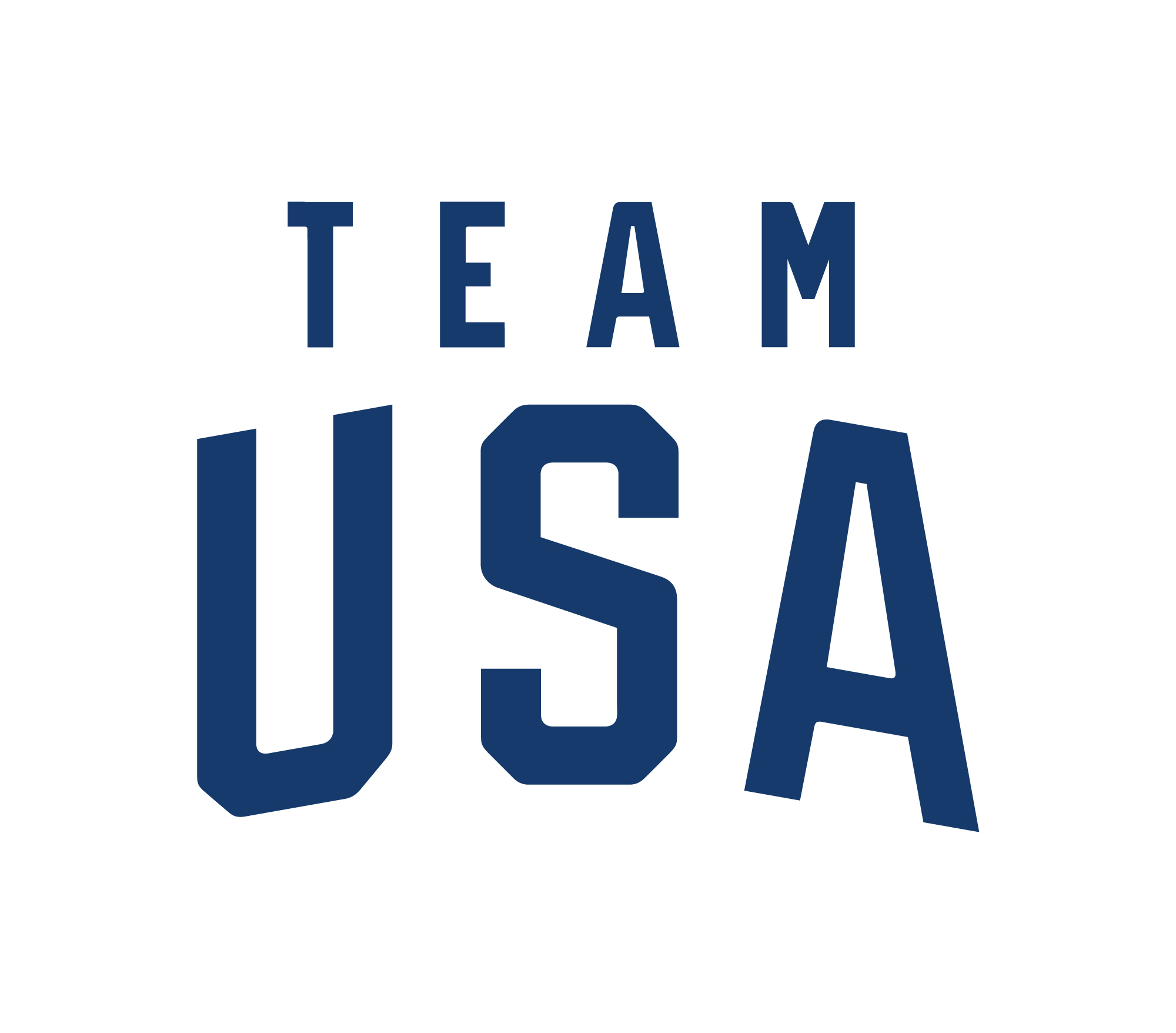 ABOUT THIS ENTRY
Just prior to the adoption of NIL rights for collegiate athletes and recognizing the impact this would have across amateur athletics more broadly, the USOPC, U.S. Olympic and Paralympic Properties (joint commercial venture with LA28 and USOPC) and Team USA introduced the Athlete Marketing Platform. A first-of-its-kind program with a wholly new approach that packages Team USA athletes' name, image and likeness rights for partners to access group marketing of Olympic and Paralympic athletes in a digital marketplace, AMP democratizes how athletes access marketing deals with brands. Through just the last two Games cycles, more than 50% of invited Olympic and Paralympic athletes enrolled in AMP, which has dramatically opened the possibilities for Team USA athletes. The marketing opportunities historically reserved for just the top 10% of Team USA athletes in the most visible sports have now expanded to include more than 1,000 athletes across 53 Olympic and Paralympic sports.
How does this represent "Excellence in Engagement"?
"I don't have an agent, and I relied on my own research, due diligence and personal relationships to navigate the space. In general, sponsorships and endorsements were only accessible to a small group of athletes that were most familiar in the most well-known sports. With AMP, now, the landscape has changed to be more equitable and transparent for athletes," said USA Volleyball Paralympian Katie Holloway in a Forbes 2021 article. For so many Team USA athletes, often working multiple jobs to support their training and competition, the idea of leveraging their NIL to earn incremental income and develop their personal brand was simply out of reach. AMP is the product of visionary changemakers who started with a simple idea: to improve the lives of athletes. As we look ahead to the changing tide and legislation impacting the conversation of athletes' name, image and likeness rights, we will likely see a sports marketplace in which we expand from 10K athletes to more than half a million available for sponsorship deals in the next year. With that very likely possibility ahead of us, AMP puts in place the protections and infrastructure to continue to support Team USA athletes in that evolution.
Objective: Approached with a test-and-learn perspective, the AMP concept and tech build was born out of two key insights; (1) the majority of Team USA Olympic and Paralympic athletes lack direct access to sponsorship opportunities; and (2) the role of all athletes is evolving. As athletes become both the medium and the message in sport, properties must evolve, too. To do this, we identified the need to create a simple and accessible way to directly connect Team USA athletes with sponsors to engage in marketing sponsorship deals. During the research phase, the USOPC learned that ~60% of Team USA athletes earned less than $25K per year and for most Olympic and Paralympic athletes, endorsement deals and sponsorship had been limited or inaccessible. There had existed a huge barrier to entry for the hopefuls and rising athletes that would one day represent the U.S., and unlike other professional sports leagues, the infrastructure, including the existence of a player's union to support business management and endorsement deals for the collective, simply does not exist. AMP is the product of an innovative approach, across several stakeholder groups to directly benefit athletes.
Strategy & Execution: AMP was engineered with both the modern athlete and modern sports fan in mind. As a booking engine for Team USA sponsors and athletes (think Cameo-meets-LinkedIn), athletes can easily review and accept marketing opportunities on any mobile device. In reverse, sponsors can quickly take a concept to market in today's on-demand preference world. Built on Opendorse's open tech platform as a closed-loop system customized for Team USA partners, AMP enables deal bookings in as little as an hour, and automates critical next steps including creative, review, approvals and payment – all in one platform. From start to finish, AMP allows brands to establish the right athlete partnership, filtered for interests, region, availability and connect with the modern sports fan, at scale, with relevance and authenticity. If a brand wants to tell a story to reach a modern sports fan who cares about sustainability, for example, brands can find exactly the right, athlete(s) who shares that same commitment to tell its story, share its message and connect with consumers in a more purposeful way. With today's athletes as not only the medium, but the message, AMP directly connects athletes with brands and as an extension, its targeted consumer audience(s) and the Movement.
Results: AMP is the first technology of its kind to provide NIL group and individual marketing opportunities and choices directly to Olympic and Paralympic athletes. Across the last two Games cycles, AMP has put more than $2.8M in the pockets of Team USA athletes instead of other channels – providing incremental income and a critical service to the more than 80% of athletes who do not have agent representation. Further, the growth in athletes earning personal endorsement deals has exceeded expectations; for Summer Games athletes, more than 68% of Tokyo Olympians and Paralympians earned deals, up from 18% in Rio 2016. For Winter athletes, AMP grew endorsement deals from 3% of athletes in PyeongChang 2018 to more than 67% in Beijing 2022. For the partners, the platform is just as critical in not only connecting with athletes but delivering at scale; partner campaigns have averaged more than 80 athletes per campaign, with more than 76% of deals accepted in the first 48 hours. Between the platform and the approach, AMP breaks down what had historically been an inaccessible and complicated process and completely changed the game for Team USA athletes and its commercial partners.
Production
United States Olympic & Paralympic Committee (USOPC)

United States Olympic & Paralympic Properties (USOPP)

LA28 Olympic & Paralympic Games
Credits
Sarah Hirshland
Chief Executive Officer
U.S. Olympic & Paralympic Committee
Kathy Carter
Chief Executive Officer
LA28 Olympic & Paralympic Games
Katie Bynum
Chief Strategy & Growth Officer
Olympic & Paralympic Committee
Zaileen Janmohamed
Senior Vice President, Partnership Development & Innovation
U.S. Olympic & Paralympic Properties (USOPP)