🎉

2022 Shortlist
Terance Mann's Evolution In Style
Entrant: LA Clippers
NOMINEE ✨
Best Branded Content or Series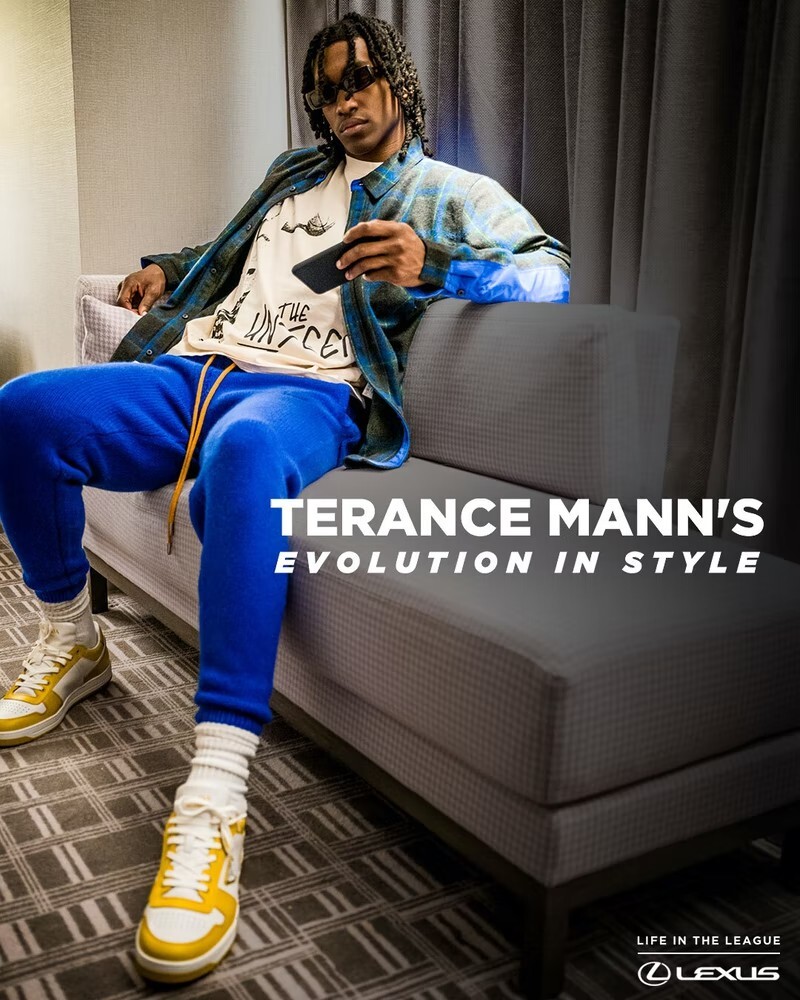 ABOUT THIS ENTRY
LEXUS x LAC 2022

There's a new runway that takes place in dark, dimly lit tunnels where models are 7' tall and dressed by some of the biggest designers in fashion. The NBA runway occurs 3 hours before tip and is covered by a half dozen sports photographers turned paparazzi. Bulbs blast en masse to capture some of the most influential fashion icons in the world, NBA players. The photos quickly make it to social media where they are admired and critiqued - spawning social accounts and podcasts dedicated to the latest fit trends. There's a story behind every fit and we'll take our fans behind the scenes and into the closets of the best athletes in the world, showing them what goes into the decisions behind every selection.
How does this represent "Excellence in Engagement"?
On the partner front, I don't see other teams doing what we do. We lean into partner brand objectives while still staying true to our authentic voice – I would say this is a way to inspire and move the industry forward. We've talked about how in most organizations, there is such a rub between partnerships and social/content, but we have found a way to balance our needs to create winning content for the team, the partner, and our fans.
Objective:
We had several goals with this internally produced project
Deeper, more focused storytelling for our c0-branded content

Seamless integration with the sponsor, our brand, and our players' brands

Increased production value by way of unlimited revisions (no up-charge for revisions or creative ideation)

No waste with hard costs through vendors' unnecessary line items

More comfortable/flexible process for our players

The edit was molded by a very specific social strategy designed to pique interest, sustain interest, and optimize viewership
Strategy & Execution: We leaned into lifestyle content based on the emerging interest in fashion fandom in the NBA. An iteration of our popular Lexus Looks series (photos of players entering the arena), we wanted to dive deeper into the story behind the fits. We pitched Lexus a video series that would take fans behind the scenes and into the closets of NBA players to reveal their background in fashion, the come up, and how it all works. There's an insatiable appetite for NBA lifestyle content and we took a unique approach to the story behind the newest fashion influencers. The edit was informed by how fans consume content, from the hook in the first 3 seconds, creative transitions, and periodic text slates which promote active and sustained viewing.
Results: Our daily benchmark is for our reach, impressions, and engagement to exceed 1 million. For a branded series, our goal is always to exceed 1 million just for that piece of content and we were able to do that here. When we develop co-branded content in-house, our mission is to produce content that over-delivers for our partner, our player, and our fans. We're proud of the effort that went into producing this work and the end product created a new benchmark for us. Our internal team is fueled up to push the limits and create with a higher caliber of design. We're hoping that the fans will see that what we're making isn't just to conform to what's trending. We're here to captivate audiences in ways that inspire generations of fans.
The Work: