🎉

2022 Shortlist
US OPEN 2021 TOURNAMENT CREATIVE
Entrant: United States Tennis Association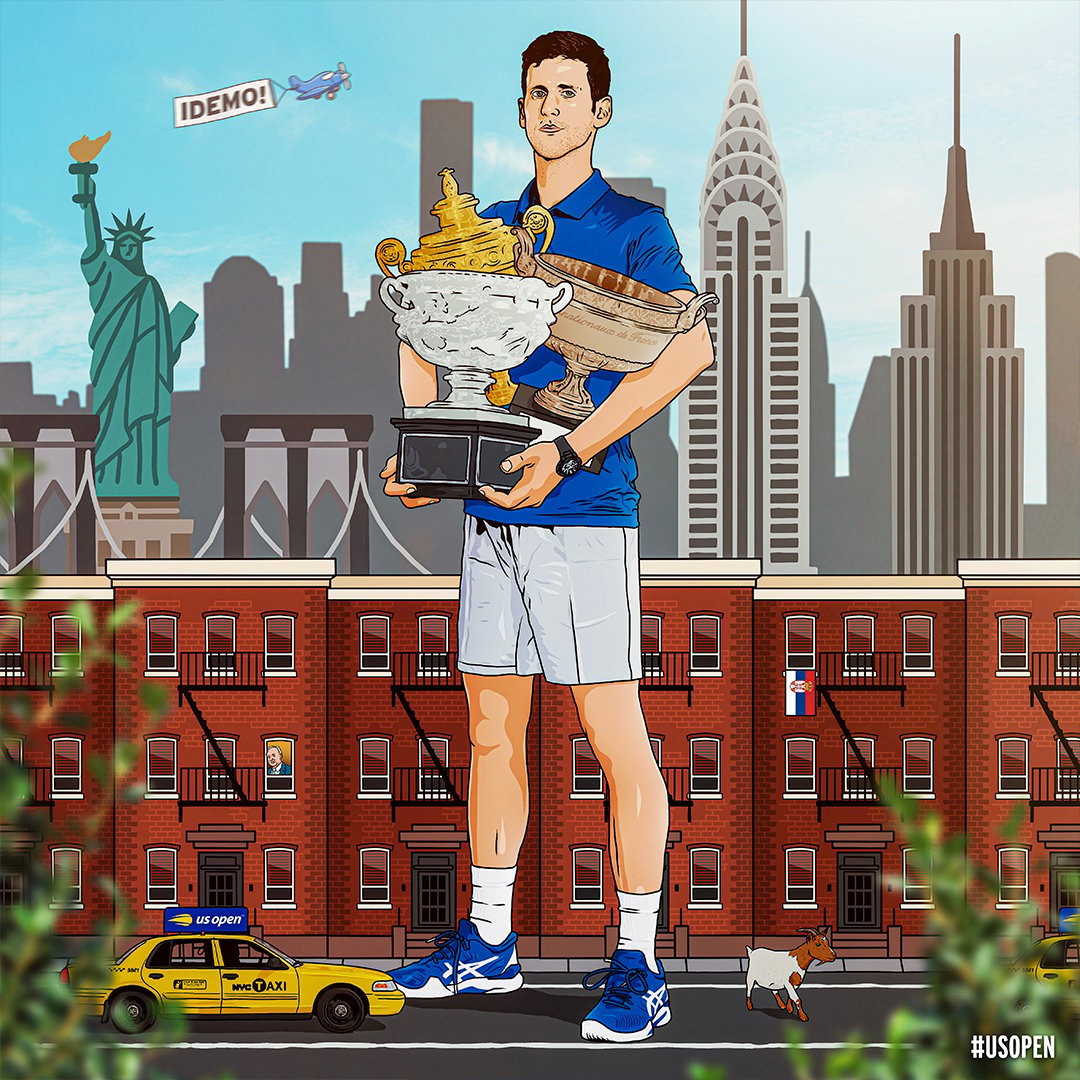 ABOUT THIS ENTRY
Novak Djokovic was on the doorstep of history at the 2021 US Open. He was looking to compete the Calendar Grand Slam, winning every single Grand Slam title in 2021 as well as securing himself at the top of the Grand Slam Race among him, Rafael Nadal and Roger Federer. This is the graphical content the US Open social media team told that story with to engage fans to follow along with his story from the beginning of the tournament, to the men's final. As other storylines emerged, like Carlos Alcaraz the young Spanish player looking to fill Rafael Nadal shoes, and our all-teen women's final, creative ways to drive those were prioritized.
How does this represent "Excellence in Engagement"?
By creating something that makes users stop scrolling, we hope that the work that the US Open social media accounts publish in terms of graphical content, will push the sport of tennis forward and attract new audiences not only to our brand but the sport in general.
Objective: Novak Djokovic reaching for Grand Slam No. 21 as well as clinching the Calendar Grand Slam was a once in a lifetime type moment for tennis fans. The objective was to create content that core tennis fans would love seeing in their social media feeds and get them more and more excited every day of the tournament, as well as pull new fans into the historic storylines that were emerging.
Strategy & Execution: We needed to think about how our content could jump out to sports fans, as many of our storylines were historical, many media outlets were leaning into it and creating content. We had to stand out. Leaning into our New York-style branding (buildings, subway lines, etc.) brought the global audience to our unique event content.
Results: The consistent out-of-the-box graphics that our team was able to produce set our brand out from the rest of the tennis competitors, and made these historical moments reach above average social engagement.