🎉

2022 Shortlist
VSIN, THE SPORTS BETTING NETWORK
Entrant: VSiN, The Sports Betting Network
NOMINEE ✨
Best Sports Betting Content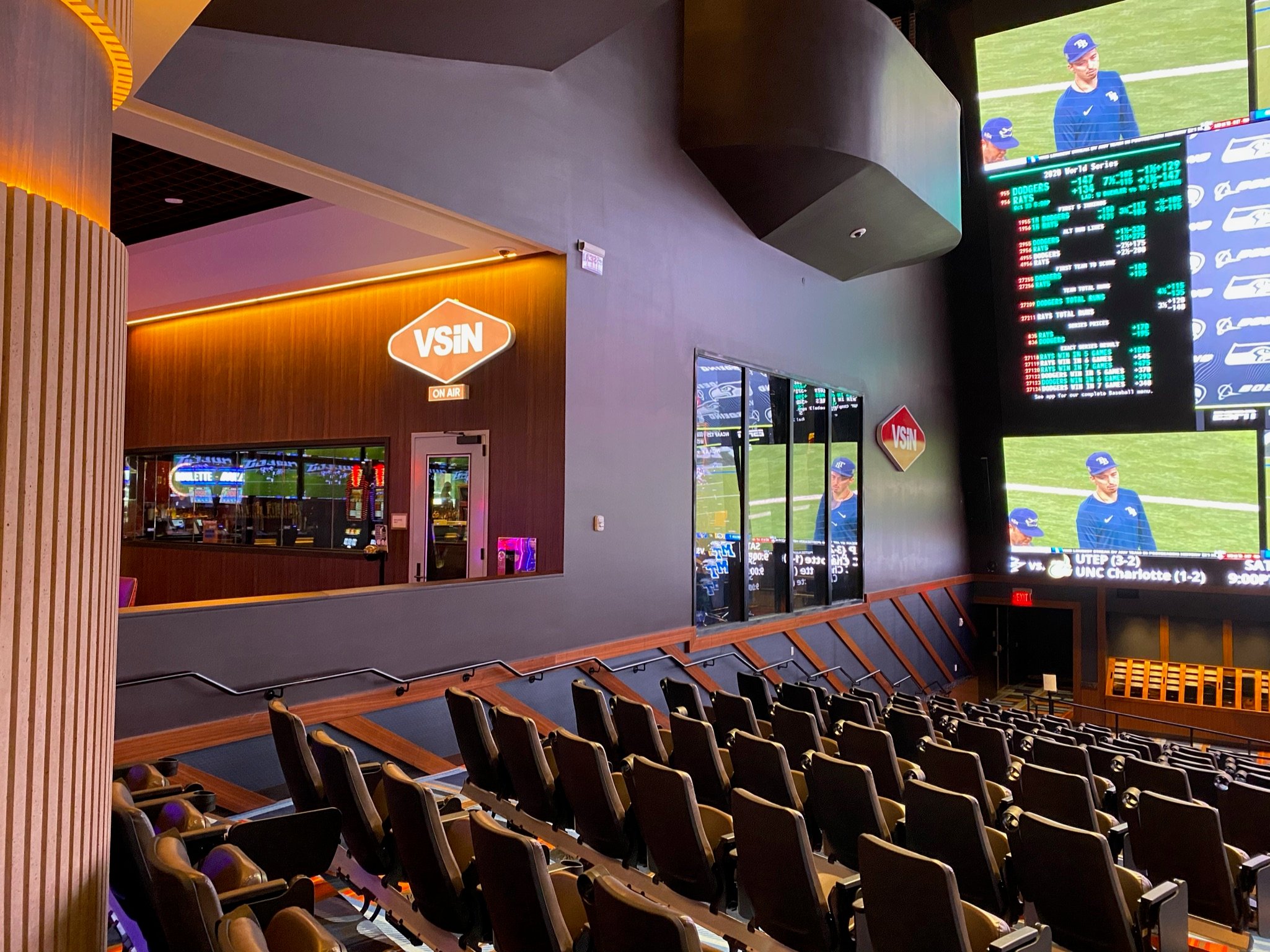 ABOUT THIS ENTRY
VSiN is the leading voice in sports betting because it delivers the most credible sports betting content from the industry's most authoritative sources, including leading sports betting experts, former professional athletes and league executives, legendary oddsmakers and veteran broadcasters. As the industry sees rapid growth, the network delivers 24/7 information and analysis sports bettors need to make more informed wagering decisions.
How does this represent "Excellence in Engagement"?
Studies show a high correlation between sports betting and viewership, including one finding that the ability to wager on sports drove overall interest and increased viewership across all major sports. As a result, the rapid expansion of regulated sports betting in the U.S. is changing the way fans consume and engage with sports.
Recent trends point to this relationship between betting and viewership, with the NFL's viewership for the 2021 regular season up roughly 10% overall from the year prior, bringing in an average of 17.1MM viewers per game on TV and digital - the highest regular season average since 2015, according to the league. As additional states legalize sports betting VSiN has seen an even more direct correlation in its audience growth, especially during the NFL season as web and video traffic nearly doubled from the same period last season.
To help facilitate this increased engagement, VSiN provides sports betting content to entertain and inform modern sports fans, complimenting and enhancing their consumption of sports content across platforms. This content and its approach to using past performance to determine future outcomes will only further connect fans to their favorite sports as more Americans are introduced to sports betting.
Objective: Even before SCOTUS repealed the law that prevented legal sports betting in most U.S. states, VSiN, The Sports Betting Network saw a real need for credible news, data and analysis to inform an essentially unserved audience of sports betting enthusiasts. This spurred the first video/audio sports network of its kind.
Since, the industry has grown rapidly, launching regulated sports betting in 32 states and Washington D.C. According to the American Gaming Association (AGA), U.S. sports betting handle in 2021 doubled compared to the same time frame in 2020. A recent Morning Consult survey found that 12% of respondents placed at least one sports bet per week and 25% placed a monetary wager on sports, up from 5% weekly bettors and 20% overall participation in January 2020. As more states come online and professional leagues increasingly recognize the impact legal sports betting has on fan engagement, this trend will continue.
VSiN's objective is to be the most credible voice in sports betting, delivering relevant information and analysis sports bettors need to make more informed wagering decisions. This is at the core of efforts to push this valuable content to more Americans - precisely when they need it.
Strategy & Execution: To answer the growing need for sports betting education and authentic content, VSiN worked to deliver round-the-clock coverage of dynamic sports betting markets.
To deliver this content to even more of the growing number of Americans betting on sports, VSiN executed a strategy that resulted in expansion on nearly every front in 2021:
36 hours of new live programming/week

30MM+ new household potential reach through new content distribution deals at YouTube TV, iHeart Radio, MASN, Spectrum LA SportsNet, local TV, 24/7 local terrestrial radio carriage

Live special broadcasts called "BetCasts" around Super Bowl, March Madness, and NFL Draft to deliver an entertaining second screen experience providing the information needed to make informed wagering decisions during the live-action of these events

16 new podcasting titles, including 8 locally focused "CityCasts" featuring the industry's most knowledgeable sports betting experts taking a deep dive into local teams, players, and schedules to provide a unique view into the latest betting lines and what's moving them

Professional sports leagues regularly featured VSiN experts, including on MLB.com's The Bettor's Eye, and 2 weekly segments for NHL Network's show

On the Fly

in a betting-focused game preview.
Results: In recent months the reported handle (amount of money being wagered) across all states with regulated sports betting has measured more than $1 billion per month. As more and more sports fans are exposed to sports betting VSiN understands the importance of educating this growing audience and providing valuable insights to inform those wagers.
Through increased efforts to educate and deliver more valuable information to an even larger audience, VSiN was able to grow its audience by 98% across all digital platforms and nearly doubled page views. VSiN also increased its email database by 24% and social engagement by 23% in 2021. By December of 2021, VSiN reported more than 7MM podcast downloads/month, an increase of more than 300% compared to the previous year. Overall:
VSiN video content is available in more than 75MM+ homes

VSiN audio content is available to more than 74MM+ listeners

VSiN content is available on more than 80 terrestrial radio stations

VSiN records 50MM+ total audio/video impressions per month and 50MM+ print and digital impressions per month (including contributed content in LA Times and Las Vegas Review Journal)

7.5 MM+ podcasts downloaded each month
The Work: