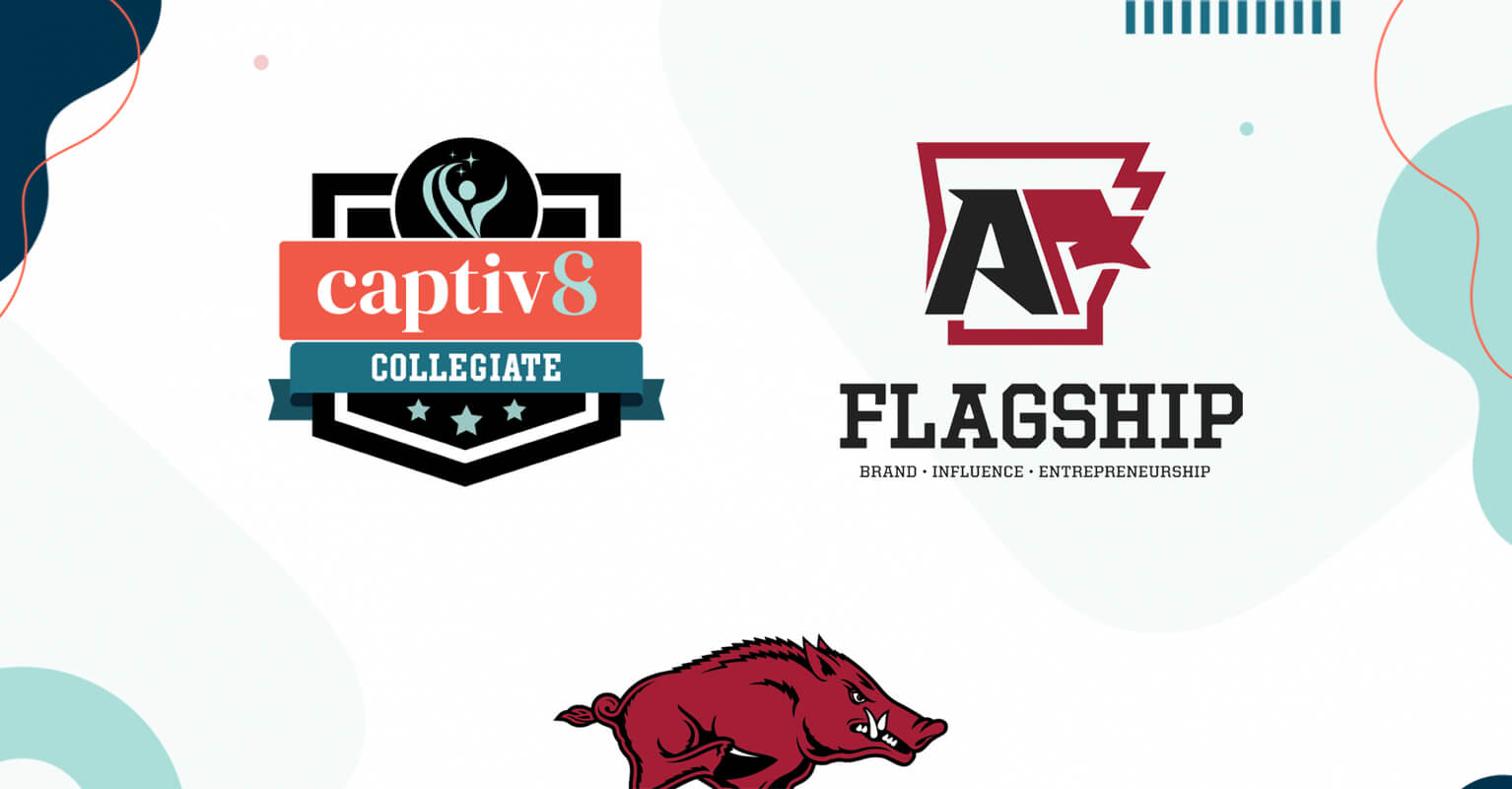 ABOUT THIS ENTRY
Captiv8 partnered with Arkansas Athletics to launch Captiv8 Collegiate, a resource program to educate college athletes about understanding the business fundamentals of influencer marketing and how to monetize their personal brands and social followings.
The partnership includes educational resources, consultation with student-athletes and department staff, and platform access.
How does this represent "Excellence in Engagement"?
Unlike other NIL solutions, Captiv8 is a tech platform first and foremost and serves as the source of truth for top Fortune 500 brands to support with scalable creator marketing solutions. As an expert in the influencer space, Captiv8 is able to take key learnings and apply those to the newly accessible class of creators—collegiate athletes.
In a Captiv8 study from July 2022, data showed that student-athletes are outperforming standard influencers engagement rate by at least 2x, depending on the platform.
Not only is Captiv8 supporting collegiate athletes, through educational resources in the creator space, but it also has the ability to pull in data and reports to create storylines for individuals, teams, and entire athletic departments. This becomes a value add for any athletic department to understand the metrics and performance of their student-athletes.
Objective
To help support student-athletes with name, image, and likeness (NIL) opportunities Captiv8, the leading end-to-end influencer marketing solution, launched Captiv8 Collegiate, to educate student-athletes on how to effectively manage their personal social-media brands and partnerships. To prepare college athletes to better understand influencer marketing and the creator economy, Captiv8 has launched Captiv8 Collegiate, a program developed to educate college athletes about the intricacies of influencer marketing. The program covers specifics around brand partnership expectations, contract terms, and understanding social data.

The University of Arkansas' Athletics department partnered with Captiv8 at the launch of Captiv8 Collegiate and the relationship has grown over the last couple of years to not only support their Flagship program (their all-encompassing solution to prepare student-athletes to success in the NIL era), but also their collective OneArkansasNIL.
Strategy & Execution
To coincide with this program, Captiv8 has also developed an influencer marketing playbook which is available for download. The Influencer Marketing Playbook discusses everything from best practices for starting off in the industry, understanding FTC regulations, to empowering creators with knowledge on how to handle fair negotiations and collaborations.
Creators are also able to unlock their own advanced audience and channel analytics through Captiv8's platform by authenticating their social handles, allowing them to see first-hand what brands are looking at, and looking for, during the talent discovery process.
The University of Arkansas has been the first school to infuse the curriculum into their own and has hosted Captiv8 staff several times a year to teach the programming to current student-athletes. This allows one-on-one time with Razorback student-athletes to ask specific questions in order to optimize, maximize and monetize their social media presence.
Recently, Flagship invited Captiv8 to come speak to local northwest Arkansas businesses to further understand the benefits of influencer marketing and help them understand the value of partnering with student-athletes to drive business objectives.
Organizations
Captiv8
University of Arkansas Athletics
OneArkansasNIL
Credits
Krishna Subramanian
CEO
Captiv8