ABOUT THIS ENTRY
As UCHealth launched a new Colorado Avalanche partnership campaign in 2022, we partnered with long-term brand ambassador Gabe Landeskog to help drive awareness and engagement for this platform. From that, "Avs Family Values" was born with the entire Landeskog family featured front-and-center from a content, digital, and on-site engagement perspective.
How does this represent "Excellence in Engagement"?
UCHealth's partnership with the Landeskog family allowed us to tell our brand story through the lens of a husband, dad and neighbor… who also happens to be the team captain of the 2022 Stanley Cup Champions.

The Colorado Avalanche was a team playing at a championship level with a die-hard fanbase. We were fortunate to work with a fan-favorite player, but nowhere in this campaign will you see Gabe with skates, stick or jersey. Highlighting the entire Landeskog family as husband/dad, wife/mother, son/brother and daughter/sister sets this partnership apart. The Avalanche organization and fans pride themselves on being a hockey family, and what a better way to engage this fanbase than with their captain and his own family?

Professional athletes are more than a jersey number or position, and UCHealth was able to work with Gabe and his family to celebrate them at home and inspire Avalanche fans to live a healthier life one small step at a time.

The Landeskogs are patients at UCHealth. Gabe was instrumental in launching exclusive in-clinic Stanley Cup parade VR content as a way to give back to other patients and Avs fans who may be struggling on their health journey.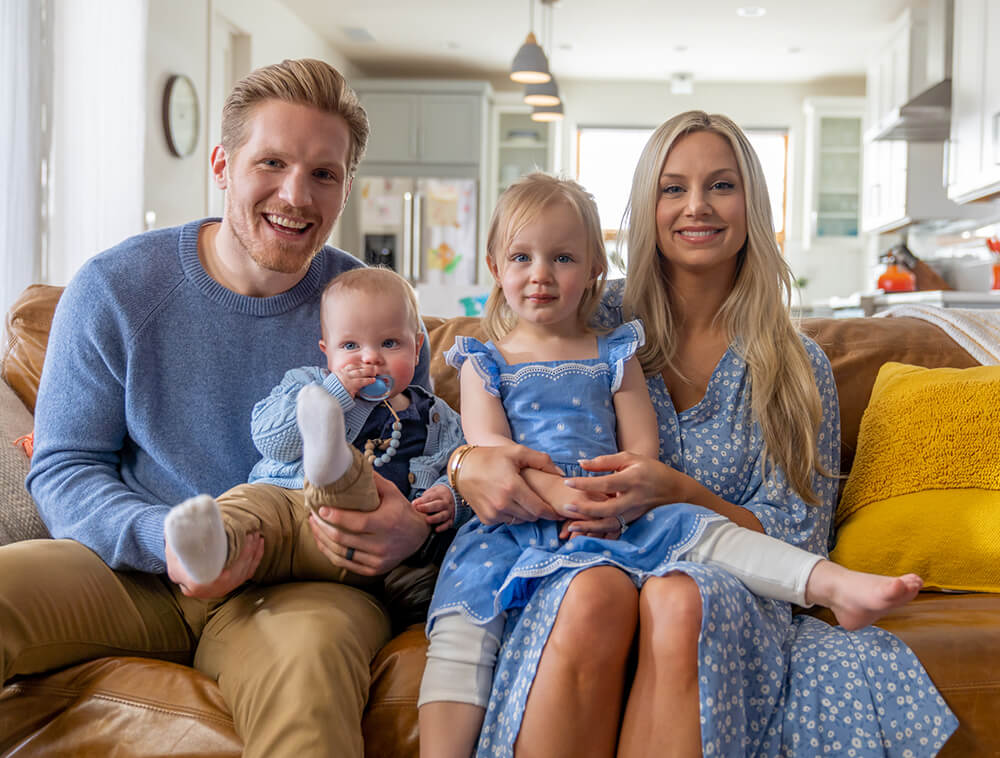 Objective
A primary objective of this athlete partnership was to leverage the Colorado Avalanche's success and momentum on the ice but execute storytelling and activation off of it. Our primary audience as the Official Health Care Partner of the team is families—Adults 35-50 years old, with children, whose top priority is spending time with their family.
This aligned well with the Avalanche's fanbase and brand based on tradition and community. UCHealth's partnership activation platform of "Avs Family Values" (AFV) was born. It's the Avalanche fans who make the team a family—and UCHealth's squad goals are clear: keep it one big, healthy one. It's all in the Avs Family Values.

What better way to highlight Avs Family Values than creating a campaign with long-time captain Gabriel Landeskog and his family front-and-center?
Yes, Gabe is an NHL All-Star at the top of his game guiding his team to an eventual Stanley Cup Championship, but he's also a husband and dad raising two kids under three. And that comes with its own light-hearted moments we can all relate to on the journey to becoming a healthier family.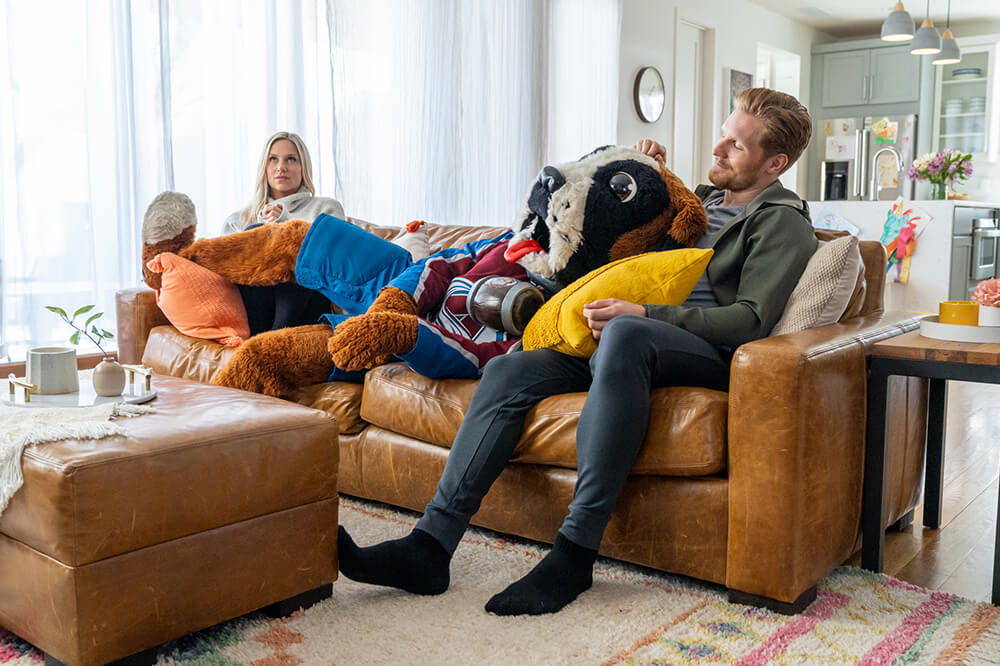 Strategy & Execution
The primary pillar of this campaign was a non-linear video content series developed for social media and broadcast. Additional activation strategy enhanced the message, but the content was the central element of the campaign.
Four scripted shorts (+ blooper reel) were produced and rolled out strategically in the final months of the 2021-22 season. Each video was pushed on Avalanche, UCHealth and Gabe's social channels that allowed UCHealth to reach our audience via a paid campaign, but also provided the most opportunity for organic engagement and shares. UCHealth, Gabe and the Avalanche worked in tandem on the roll-out.
During the Western Conference Finals and Stanley Cup Finals, two of the videos were incorporated into UCHealth's regional ad buy amplifying this content via high-visibility broadcast placements.
Additional UGC organic content was captured with the Landeskogs covering a variety of topics from their perspective as parents.