ABOUT THIS ENTRY
The Montreal Canadiens created a never-before-seen activation in the sports industry: an escape room located directly inside the team arena with the experience integrated into the game presentation itself.
Four fans enter the space just before puck drop and have 30 minutes to solve Canadiens-themed puzzles in order to escape and arrive at their seats as quickly as possible.
How does this represent "Excellence in Engagement"?
The Canadiens Escape Room represents excellence in engagement because we worked hand-in-hand with our partners to make the room as emblematic of the team as possible, including memorabilia and pieces every fan would dream of owning.
We capitalized on our greatest asset—our legends and history—to allow fans to live a fully-immersive Canadiens experience in a unique way.
We also created an activation that not only engages four fans within the escape room but also the 21,000 fans who are in-bowl watching the game.
This activation is unique and a first-of-its-kind in a professional sporting venue.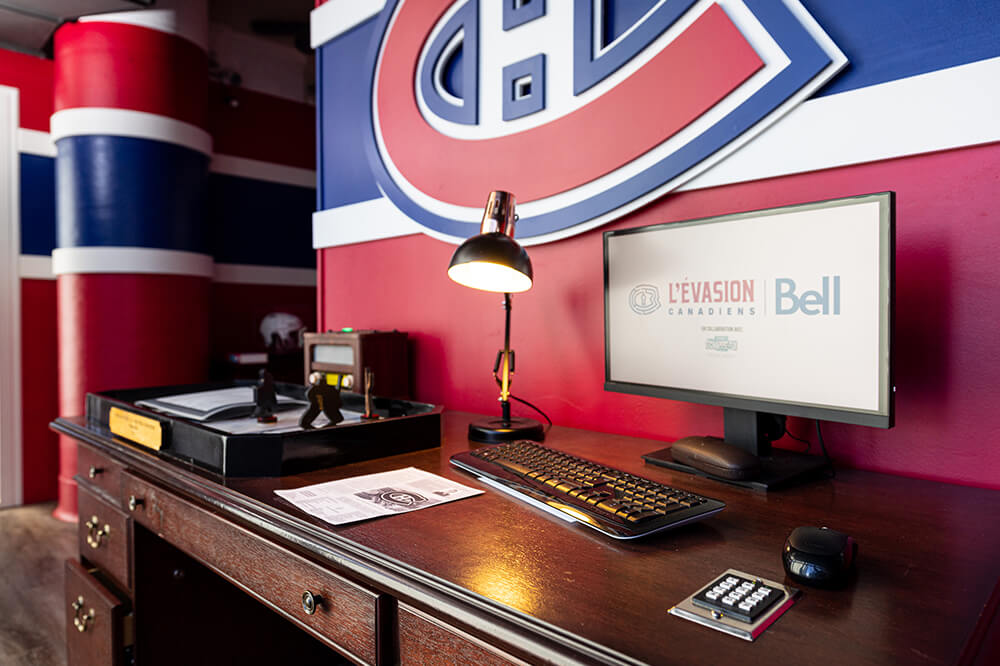 Objective
The Canadiens are unique in many ways. Founded in 1909, they are the first NHL team and play in the only native French-speaking professional sports market in North America. They are the most storied franchise in the League, having won an incomparable 24 Stanley Cups.
We decided to integrate some of the best moments, legends, and memorabilia of the past century into a custom Canadiens-themed escape room inside the Bell Centre to operate exclusively on game days.
With this new activation, our objective was to create a one-of-a-kind experience in the sports industry while testing our fans' knowledge about their favorite team. We integrated artwork and memorabilia from team history into the room, creating a fictionalized "president's office" contestants must navigate.
We also wanted to connect with younger audiences while creating a new revenue property. The experience is sold as a ticketing product that includes seats to the game as well as the escape room experience, parts of which are showcased on the arena's giant screen to all fans in attendance. The entire activation is sponsored by a team partner, Bell.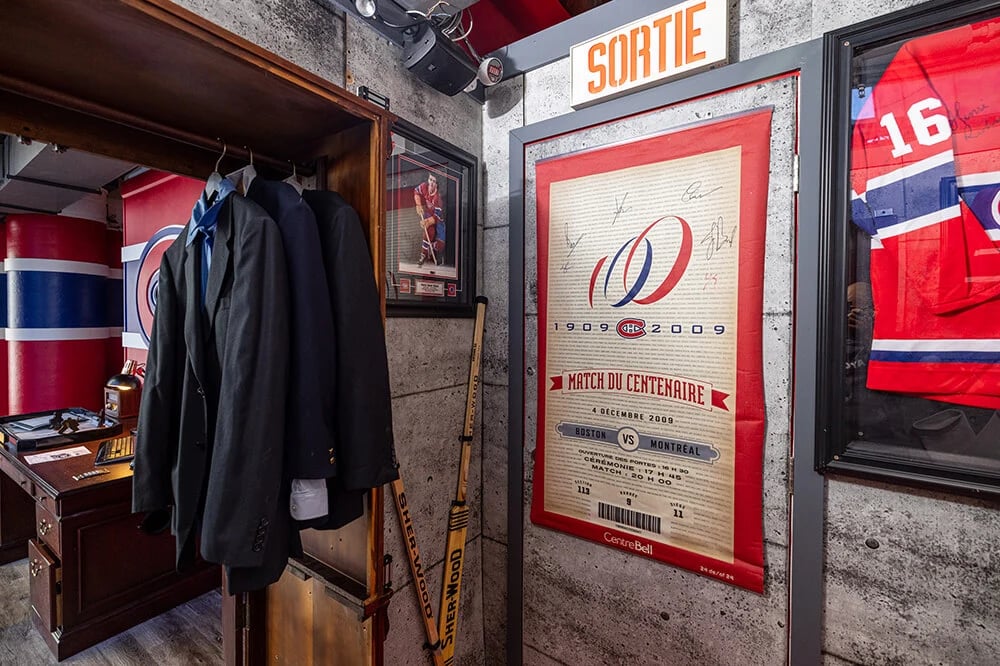 Strategy & Execution:
Our team worked on the game concept and build-out with one of Quebec's leading escape room designers to co-create the featured puzzles and room to reflect our storied brand.
We launched the Bell Canadiens Escape on our first game of the 2022-23 season. A content-driven launch strategy was developed to create buzz around the activation via media platforms that resonated with our target demographic.
We generated strong traction on social media by collaborating with eight of the most popular Quebec influencers and inviting them to experience the escape room. We documented several Canadiens players and their wives trying the room, as well.
To further promote the experience, it was showcased in a season-long contest where fans could register to win the experience for every Saturday game. The contest was sponsored by Bell and supported with a strong media plan.
The experience receives three separate live mentions for fans in attendance at games: with the participants before they enter the escape room, via an in-room "look-in" during a play stoppage early in the first period, and then finally once the participants have emerged and are in their seats, wearing either "I ESCAPED!" or "I FAILED!" T-shirts based on their result.
Organizations
Montreal Canadiens
Échappe-Toi
Bell
Credits
Jon Trzcienski
VP, Marketing & Brand Communications
Montreal Canadiens
Shauna Denis
Sr. Director, Content Strategy
Montreal Canadiens
Emmanuel de Gouvello
Managing Partner at Groupe Echappe-toi
Échappe-toi