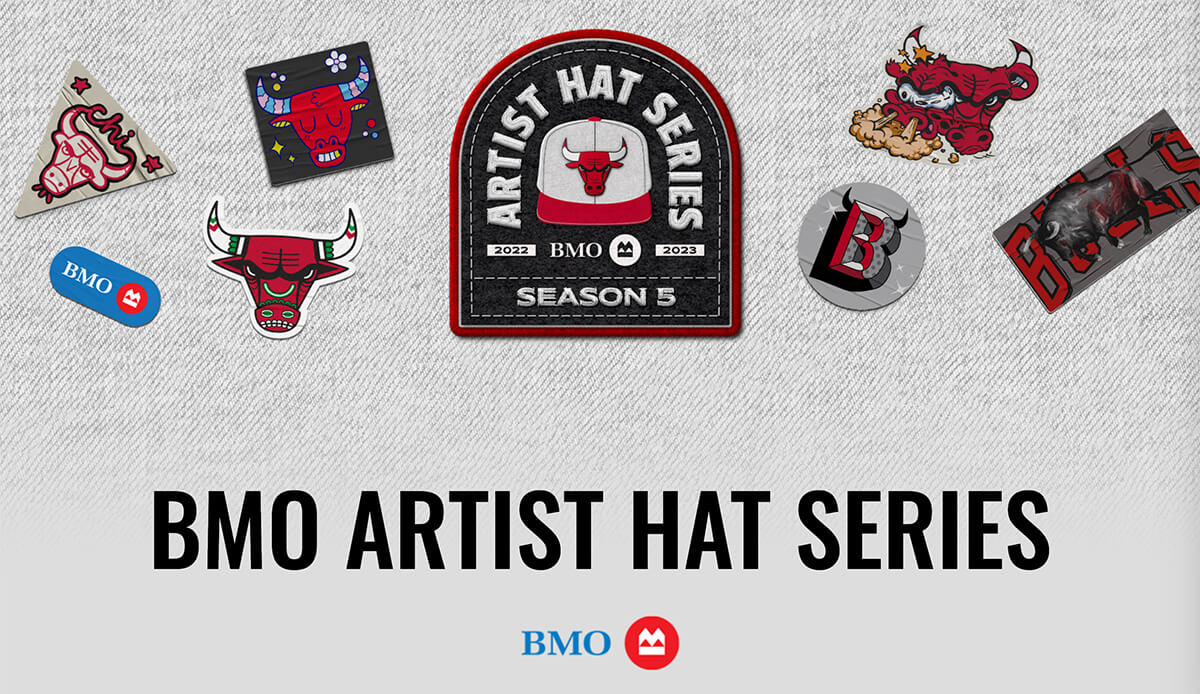 ABOUT THIS ENTRY
The Chicago Bulls partner with BMO as the Official and Exclusive Bank of the Chicago Bulls in order to deepen client and fan loyalty, extend social impact, and drive fan and customer acquisition and revenue.
How does this represent "Excellence in Engagement"?
The Bulls x BMO partnership remains the marquee partnership for both parties because it is truly authentic. It is not based on flashy, TV visible, or even what's in their contact. Instead, we focus on building new, innovative, unique, and purposeful platforms built for engagement with specific and intentional fan bases.
Anyone can put their name and logo on Pride Night, but it only moves the needle towards marketing objectives when it is genuine to the core purpose of both parties. This same principle applies to everything the Bulls do with BMO.
Together, promotional giveaway nights become season-long campaigns to highlight local artists that test new revenue streams and benefit Chicago Bulls Charities. Discounted Ticket promotions for students and families have become memberships that create dynamic and measurable connections with a new generation of fans and BMO consumers.
A community program turns into increased revenue for local businesses and new client leads. The Bulls and BMO partnership is a case study of how to evolve and innovate with long-term partners moving from brand awareness to measurably turning fans into consumers.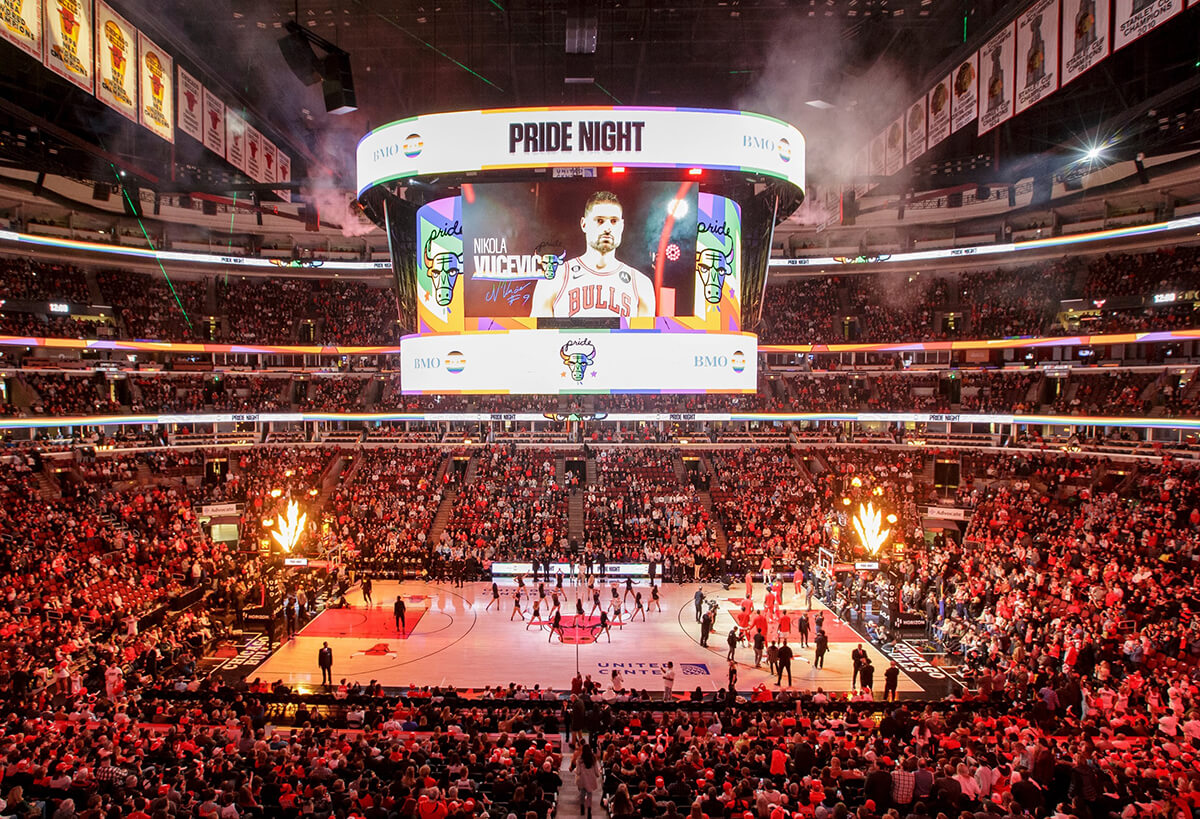 Objective
BMO partners with Sports Properties with three objectives in mind:
Deepen client loyalty and enable new business
Extend social impact to drive brand consideration and reputation
Drive acquisition and revenue through products related to custom passions
While they aren't the largest spender in financial services, sports partnerships help BMO outclass their competition and support their share of voice aspirations by delivering on their ambition to grow the good and their business through purpose and loyalty.
The Bulls partnership is the marquee US partnership for BMO due to our strength and reach in a must-win core market, but further, our ability to deliver bold and creative activations that maximize their brand reach and authentically tie to their focus on equality of opportunity, elimination of barriers, and reinforcing their winning culture.
BMO has been the Official Bank of the Chicago Bulls since 2007, but what keeps us as the consistent marquee partnership is how we continue to innovate for, engage and grow their 3 must-win audiences.
Personal Banking
High Net Worth Clients
Employee Resource Groups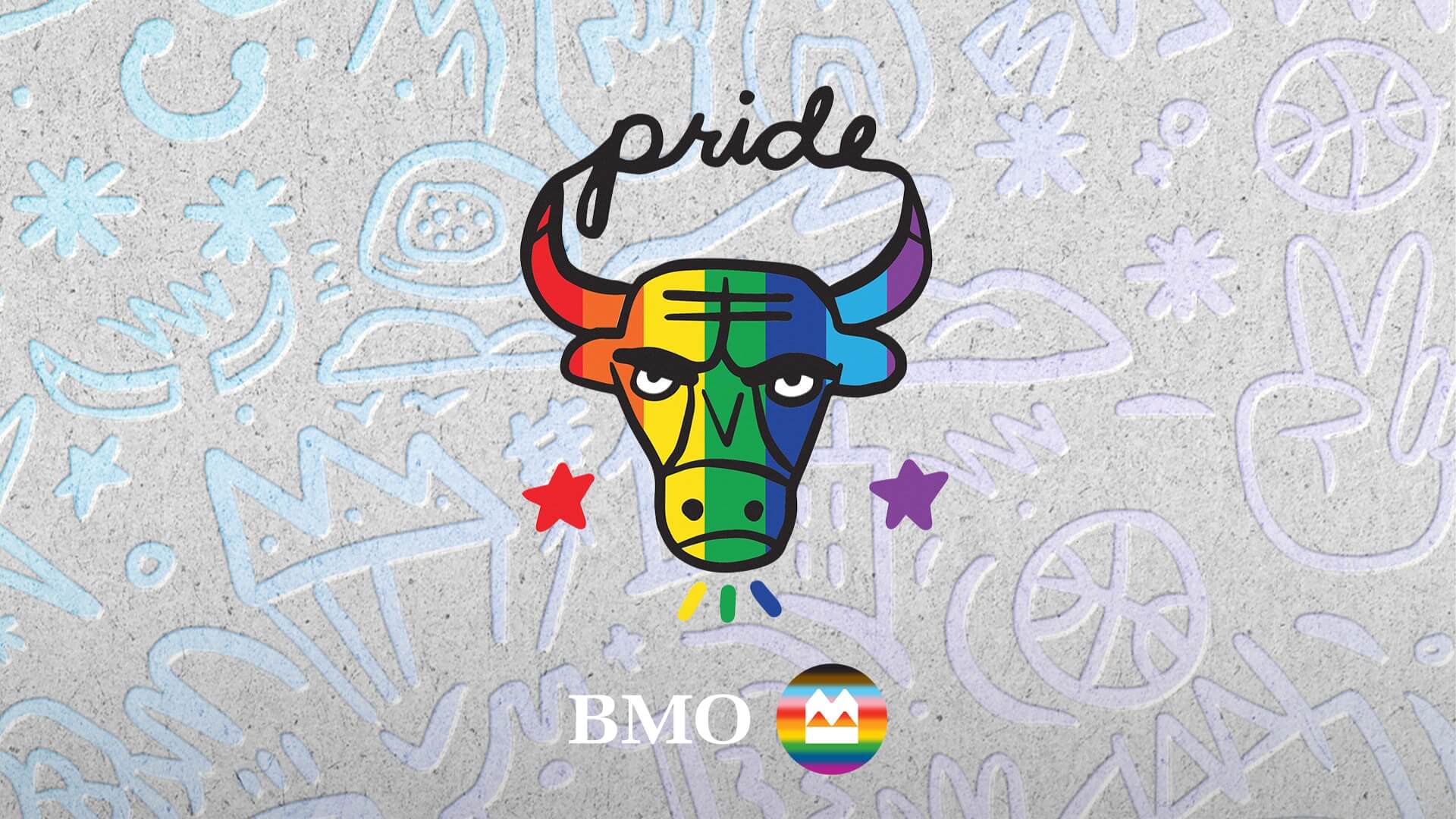 Strategy & Execution
As a partner since 2007, BMO initially aimed to cultivate brand awareness in our market. As the partnership grew, their objectives shifted to where they no longer needed to increase brand awareness and instead need to move consumer segments further down the funnel to consideration and maintain positive brand perception to win further market share.
To innovate for BMO as they grow, we bring together experts from different disciplines at the Bulls to brainstorm what would engage our fans and accomplish each of our goals.
This "agency approach" to partnership has allowed us to turn BMO's contractual assets into impactful platforms and campaigns that support both BMO and Bulls marketing objectives. One example is their six-game night entitlements which we turned into an Artist Hat Series that in its 4th year became our first direct-to-consumer sales effort.
Whether it's the BMO Black Owned Business Program, the Debit Card Affinity Program, Bulls Kids Nation Presented by BMO, Pride Night, or unique, exclusive hospitality experiences, each execution is designed specifically to drive engagement with personal banking, high net worth clients, or employee resource groups, through their passions and our aligned purpose.
Organizations
Credits
Megan Donovan
VP, Partnership Marketing
Chicago Bulls
Jamie Litoff
Director, Partnership Marketing
Chicago Bulls
Abbe Gahart
Sr. Account Executive, Partnership Marketing
Chicago Bulls
Laniesa Shafer
Manager, Partnership Marketing
Chicago Bulls
Carter Rayburn
Account Executive, Partnership Marketing
Chicago Bulls
Matt Herek
Marketing Manager, Loyalty & Sponsorship
BMO
Amy Potter
Director, North American Sponsorships
BMO