ABOUT THIS ENTRY
Co-founded by Joey Levy and Jake Paul, Betr is the fastest sports betting media brand in the U.S. and the first microbetting-focused gaming company that is pioneering a new way for fans to engage with sports. Microbetting allows users to bet on individual plays and events—such as pass or rush on the next play in football or the outcome of the next pitch in baseball—rather than the outcome of a game.
With its simple and intuitive user interface, Betr aims to solve a problem with traditional sportsbooks—a complicated and confusing user experience with numbers and odds that are uninterpretable to the mass market casual sports fan who has never bet on sports before that looks more like a spreadsheet than a consumer product intended to provide entertainment to customers.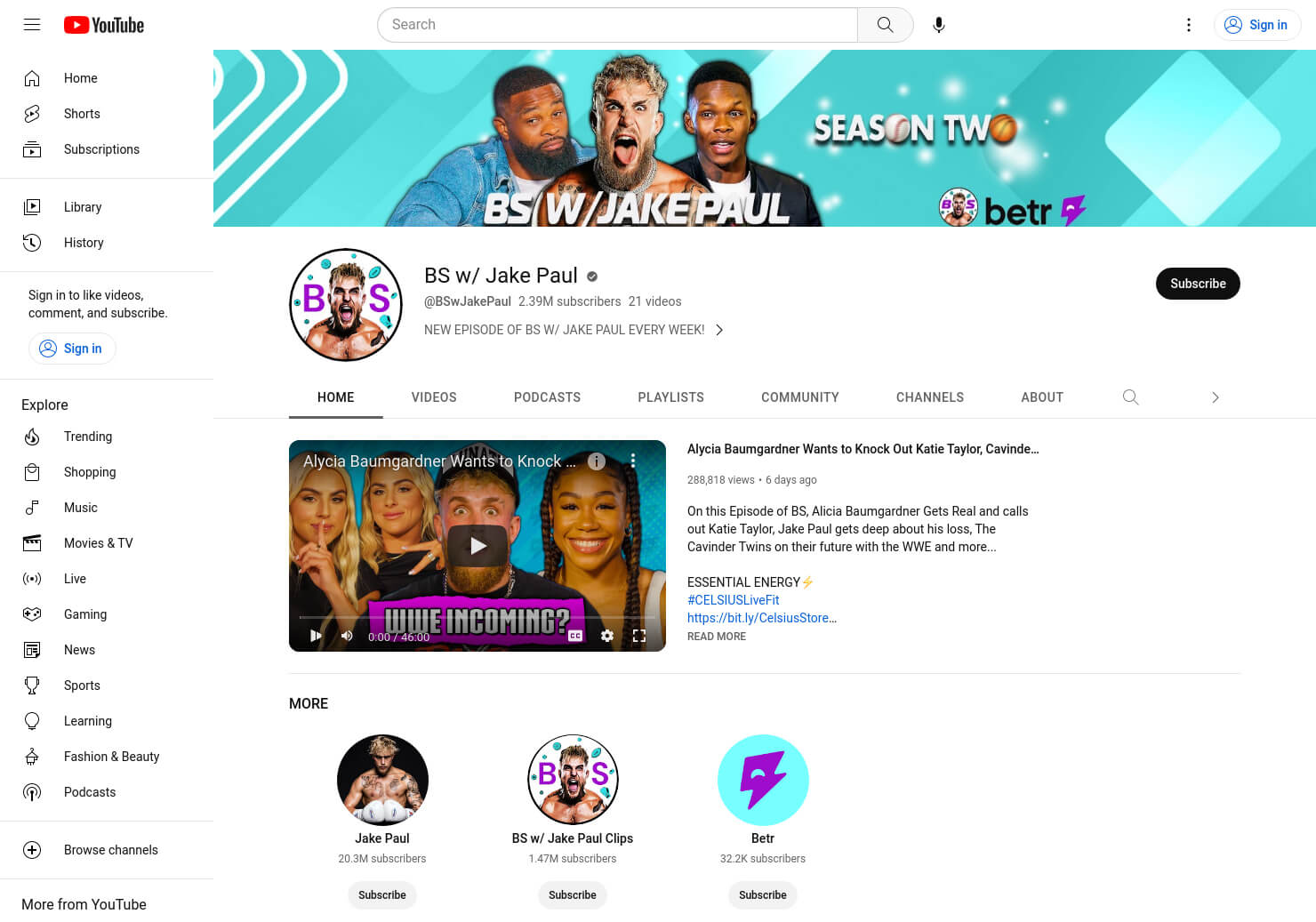 How does this represent "Excellence in Engagement"?
BS W/ Jake Paul has eclipsed a wide variety of fan engagement milestones, ranging from over 126 million total views across all social media platforms to over 3.4 million followers on YouTube alone. While plenty of competitors exist in the space, BS W/ Jake Paul differentiates itself from the rest by emphasizing organic, unfiltered content.
Unlike other podcasts on the market, BS W/ Jake Paul intuitively asks unorthodox questions that directly and indirectly drive stimulating conversation. When speaking with his guests, Jake Paul intentionally asks the "elephant in the room" questions to provide viewers with the information they want to hear.
Jake Paul is an open book in the public eye—making him a unique figure in the industry that people can rely on and relate to in general. There is no superficiality to BS W/ Jake Paul—it is an unfiltered, open dialogue where nothing is off limits. Through the existing model, we have in place, BS W/ Jake Paul is revolutionizing the modern podcast industry.
Objective
A key part of Betr's business is the dedicated media platform integrated into the sports betting brand. This allows Betr to produce original content that develops brand awareness and affinity and independently generates revenue through monetization opportunities.
Betr Media is able to capitalize on Paul's longstanding social media following while also investing in up-and-coming personalities and influencers. Betr's most popular show, BS w/ Jake Paul, routinely has clips go viral and features A-list guests such as Tyreek Hill, Rick Ross, Tyler Herro, and Tyron Woodley.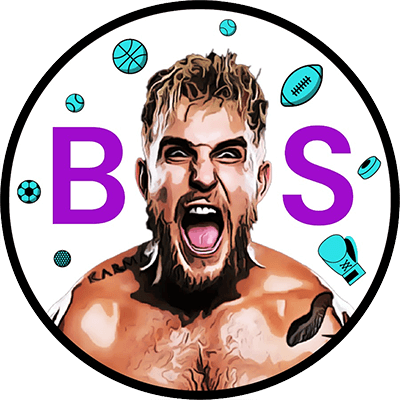 Strategy & Execution
Jake Paul and his celebrity friends take fans on a journey through the world of sports through the eyes of an A-list athlete. Each episode will feature Jake, his sidekick co-hosts, athlete guests, and occasional guest call-ins as they discuss the hottest stories around the world of sports.
BS W/ Jake Paul is a conversational, roundtable interview show that hosts a diverse plethora of topics, ranging from how Jake prepares for upcoming bouts to discussions with elite athletes about managing personal battles. Specifically, this show provides exclusive, first-hand insights into the life of not only a professional athlete, but also a world-famous influencer and business mogul.
The theme of relatability remains the forefront focus during each episode, which allows our devoted audience to connect with Jake on a different level.
Organizations
Athletes & Creators
Credits
Mike Denevi
Head of Media
Betr Holdings, Inc.
Harrison Powers
Media Operations Associate
Betr Holdings, Inc.
Joey Levy
Founder & CEO
Betr Holdings, Inc.