2023 Nominee ✨
Excellence in Multicultural Storytelling
ABOUT THIS ENTRY
Through culturally relevant stories, La Vida Baseball gives Latinos a space to root for the game they love through a perspective that is their own. In 2022, La Vida Baseball engaged bilingual audiences online through multicultural stories about Latino baseball players' experiences, triumphs, and cultures.
How does this represent "Excellence in Engagement"?
One of the challenges we seek to solve at La Vida Baseball is the problem of language accessibility among Latino-centric content. While many U.S. born Latinos are bilingual, they engage with content that is predominantly in English. Our way of bridging this gap and how we are demonstrating Excellence in Engagement is by making sure that our content is accessible to everyone in this group.
While our content is predominantly in Spanish, due to the nature of our native Spanish-speaking players, our team goes the extra mile to lovingly translate and subtitle every piece of content that we post to ensure that the content is accessible to all members of our community in the United States.

While translating and subtitling content in a timely fashion can add an extra step to our editing process – we are demonstrating that it is possible to accomplish the job when you have a staff that is representative of the community that we strive to engage.
Based on feedback that we have received from the community and our counterparts we are quite confident that we are elevating the standard for Latino-centered sports content in the United States.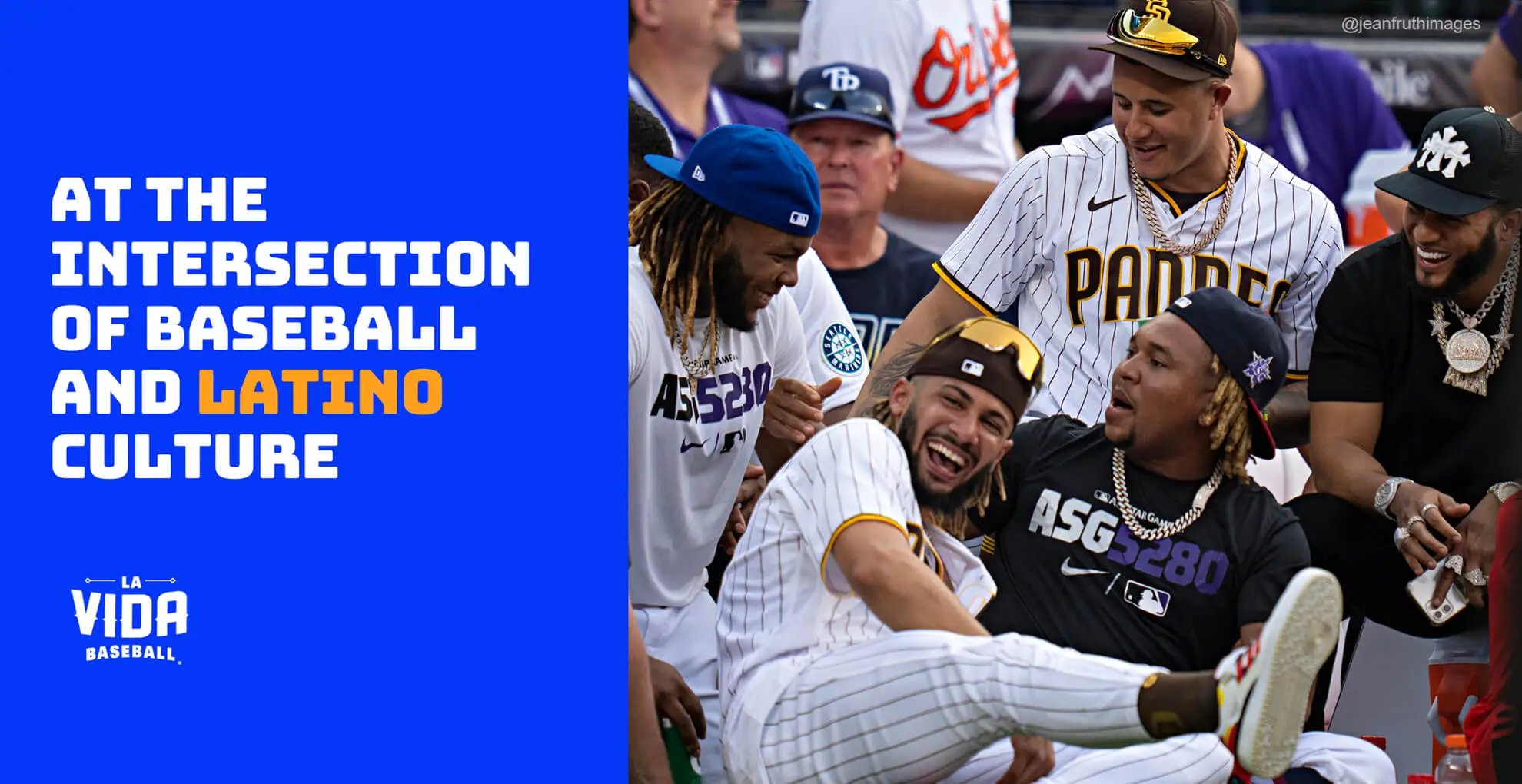 Objective
Today, the Latino presence across the baseball ecosystem is significant. Over a quarter of Major League Baseball players come from Latin America; another significant number with Latino ancestry is born in the United States.

Historically, Latino communities throughout the United States have used stories and lived experiences to connect us to one another and to keep our respective cultures alive. At La Vida Baseball, we are committed to sharing the beauty that exists at the heart of the Latino community as we celebrate the nuances of our culture on and off the field. For many reasons including language and cultural barriers, the depth of these stories goes largely unnoticed in mainstream media.
Social media allows us to tell stories that are relevant and speak to the diverse culture belonging to Latino players. Stories that inform how that culture translates to the passion, style, and spirit found in baseball.
Strategy & Execution
Accessibility is at the core of our strategy. We celebrate Latino culture in English, Español and the universal language of baseball. It is common for Latinos in the U.S. to interact with media primarily in English, which is the language in which they are most comfortable.

By combining the archived interviews and gameday access, we have created a daily presence of unique original stories about Latino baseball players. To reach and engage with our audience, we've focused on storytelling through short-form vertical videos to meet the style and aesthetic preferences of video viewing today via platforms such as TikTok, Instagram Reels, and YouTube Shorts. Our videos reach audiences in the United States, Dominican Republic, Venezuela, and other areas of Latin America where baseball is life.