ABOUT THIS ENTRY
Dan Le Batard is the leading Hispanic voice in the U.S. on sports and culture. His daily show provides a comedic, refreshing, and unconventional response to commoditized sports talk radio.
How does this represent "Excellence in Engagement"?
A consistent listenership across several hours of content a week demonstrates excellence in engagement. The podcast's following has provided Dan's show the opportunity to test new show segments, formats, and other ancillary content opportunities. The impact has propelled the Dan Le Batard Show to engage with younger consumers and maintain a significant market share in an increasingly crowded space.
Excellence reflects innovation and originality—two facets Dan's show embodies as it distinguishes itself from other sports podcasts.
For example, the show features a rotation of regularly occurring guests from the general entertainment ecosystem who demonstrate the show's touchpoints to both sports and broader culture such as Emmy-Winner Michael Schur and his stat of the day segment which creatively engages Dan's audience with a spin on traditional sports talk.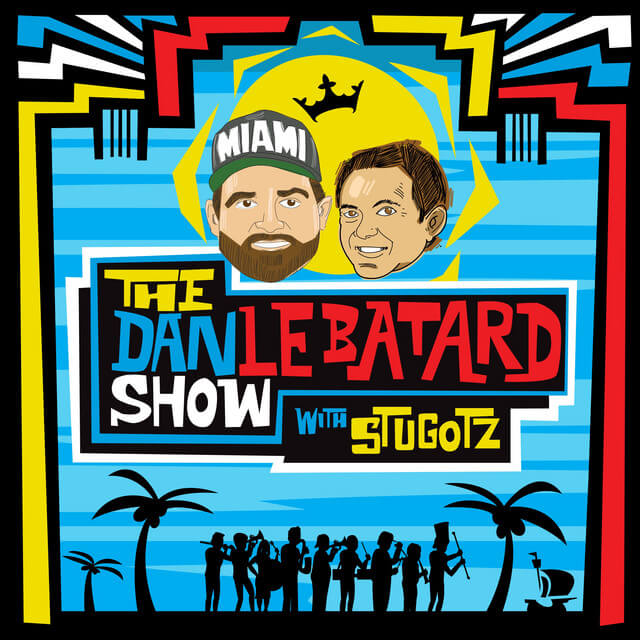 Objective
The Dan Le Batard Show with Stugotz humors, enlightens, and baffles the true sports fan. Positioned as a sports show, that ironically talks equally about sports as it doesn't. Relative to other shows in the genre, Dan's show discusses sports in a clever way that is parodical.
The show is positioned to provide a progressive and nuanced response to an industry, crowded with basic commentary and immediate reactions to what occurs in that day's slate of games.
In partnership with DraftKings, the Dan Le Batard show creates an enormous block of daily content, DraftKings is able to use as both a marketing and customer acquisition tool. In return, Dan's show is able to reach a global audience while in front of a paywall.
The Dan Le Batard Show with Stugotz aims to support and grow a community of fervently loyal listeners across all mediums.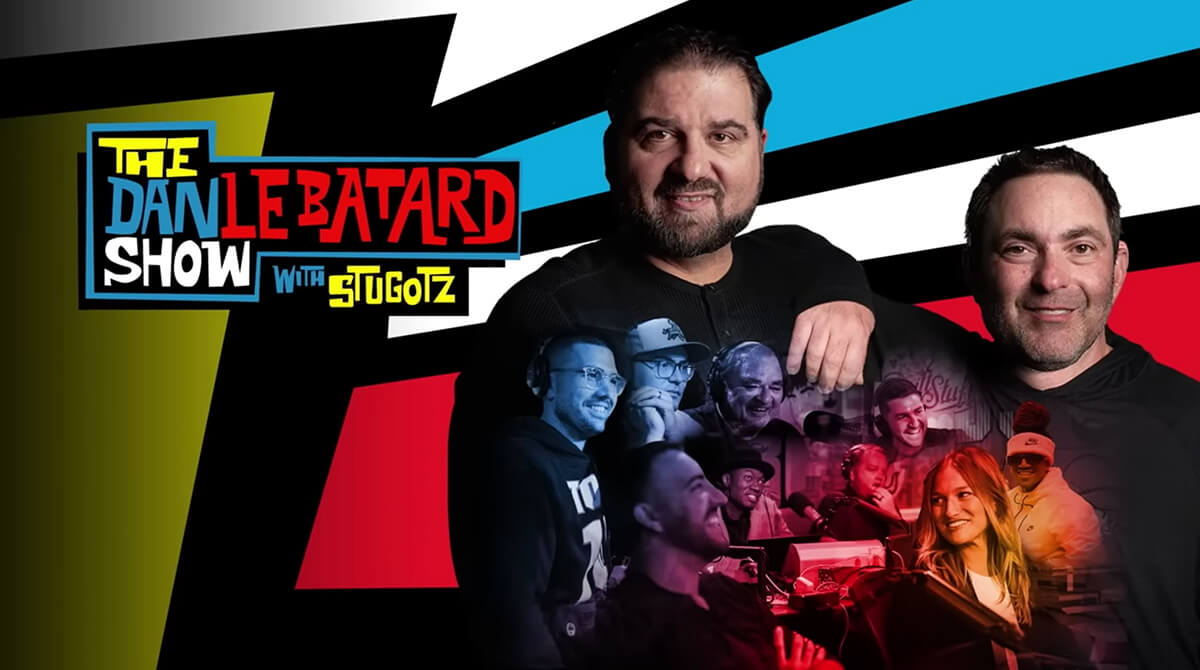 Strategy & Execution
The Le Batard show demonstrates the absurdity of hot-take sports talk by making light of the idea that all sports talk is simply subjective. With the range to cut across both the serious and the humorous, Dan effectively engages an audience across both sports and non-sports conversations.
Along with his co-host, Stugotz and a diverse rotating cast of other talent, Dan and his show have evolved in a changing sports environment.
In today's society, sports are inseparable from issues and events that arise off the field. Dan's show successfully speaks to all—providing a platform where the modern sports fan can return to for both sports news and thoughtful prose on topics more serious.
With a fragmented sports news ecosystem, the Dan Le Batard Show is omnipresent, allowing listeners to find its content across all podcast platforms, YouTube, and all social channels.
Organizations
Meadowlark Media
DraftKings
Credits
Dan Le Batard
Co-founder & Host, The Dan Le Batard Show with Stugotz
Meadowlark Media
Jon "Stugotz" Weiner
Co-Host, The Dan Le Batard Show with Stugotz
Meadowlark Media
Chris Wittyngham
Executive Producer, The Dan Le Batard Show with Stugotz
Meadowlark Media
Michael Ryan
Talent/Producer, The Dan Le Batard Show with Stugotz
Meadowlark Media
Jessica Smetana
Talent/Producer, The Dan Le Batard Show with Stugotz
Meadowlark Media
Billy Gil
Talent/Producer, The Dan Le Batard Show with Stugotz
Meadowlark Media
Roy Bellamy
Talent/Producer, The Dan Le Batard Show with Stugotz
Meadowlark Media
Chris Cote
Talent/Producer, The Dan Le Batard Show with Stugotz
Meadowlark Media
Anthony Calatayud
Talent/Producer, The Dan Le Batard Show with Stugotz
Meadowlark Media
Juju Gotti
Talent/Producer, The Dan Le Batard Show with Stugotz
Meadowlark Media