Winner 🏆
Best in Employee Engagement
ABOUT THIS ENTRY
In 2022, our three Business Resource Groups (BRGs) at DraftKings came together to bring our first-ever Gather On The Green charity event to life. This first-of-its-kind event brought our employees together for a round of golf and games to raise money for three charities selected by our BRGs at DraftKings: DK Shades, DK Women's BRG, and DK Pride.
How does this represent "Excellence in Engagement"?
Our employees lead and drive all Business Resource Group efforts. The elected co-chairs have a hand in every event, charity drive, and town hall. The BRGs provide a safe space for teammates to discuss important and sometimes difficult issues. The communities formed within the BRGs empower our people to drive innovation and culture for the company.

Throughout the planning process for this event, subcommittees were formed, and employee volunteers stepped up to guarantee a successful turnout. It built an even stronger community for our teammates to lean on. Following the excitement and success of this event, we plan to make this an annual tradition and expand engagement each year to raise more money for notable causes that align with DraftKings' values.

When events like these are showcased on our social media channels, blogs, and other external-facing content, we are showing our customers, investors, and the public what our culture truly represents. It's important for us as an organization to provide a frequent behind-the-scenes look into life at DraftKings.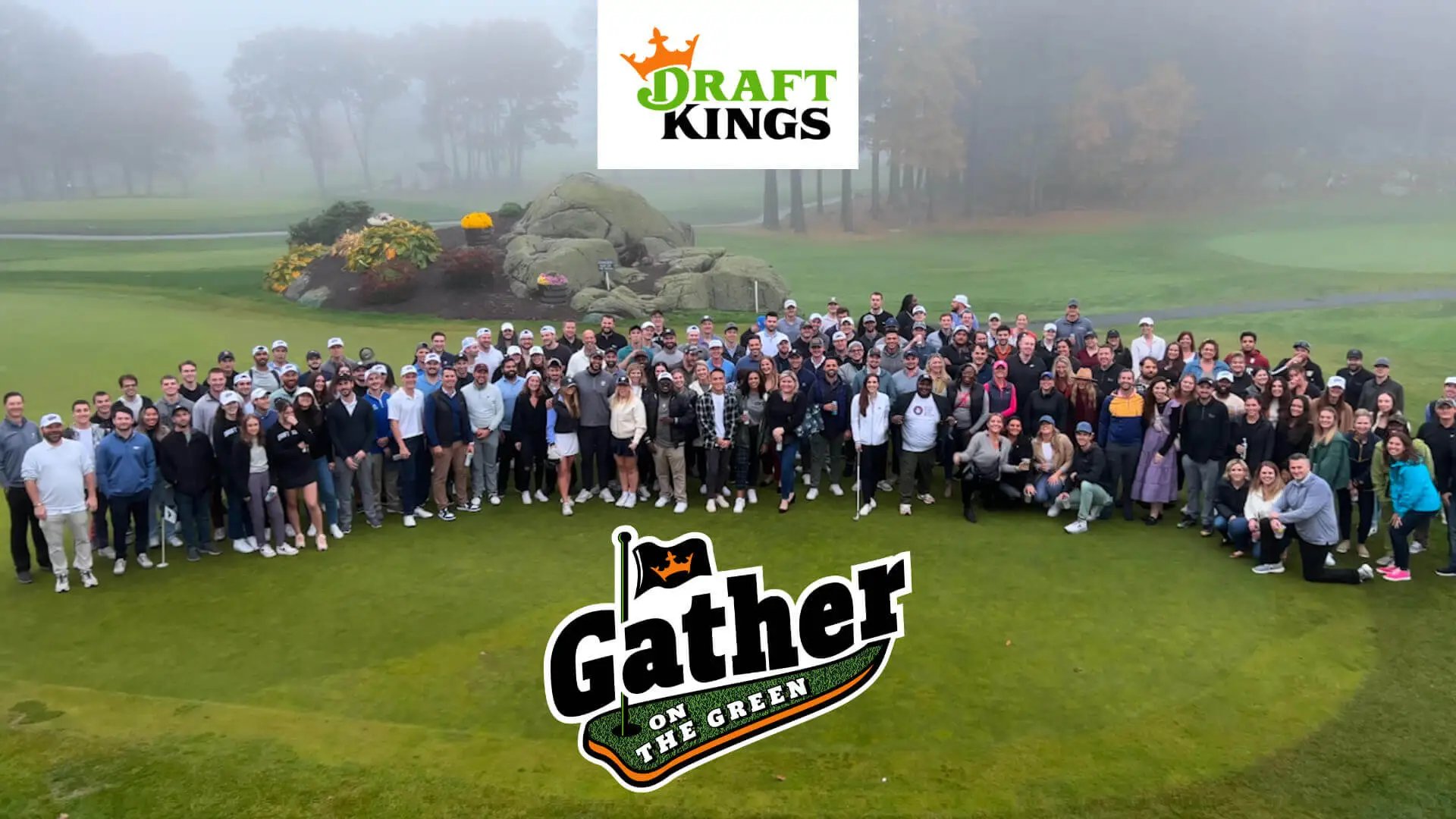 Objective
We do our best work at DraftKings when we allow everyone to bring their authentic selves to work. Our Business Resource Groups work together to support and empower our people, diverse thoughts, and perspectives.

The Gather on the Green event was a joint effort between the three DraftKings BRGs, aimed to bring our different communities together and engage team members across the business through fundraising on the golf course, a place these communities might not expect to meet.

This event served as an incredible employee engagement opportunity and brought people from all across our organization together, in-person for the first time post-pandemic.
Strategy & Execution
To coordinate an event that has never been done before, the BRG co-chairs extensively planned and identified organizations to partner with for fundraising. The co-chairs worked closely with the DraftKings DEI team and Leadership team to host an inclusive event that everyone can attend. This work included identifying a venue, arranging transportation, determining sponsorship levels, and soliciting volunteers to help with planning and communications.

Although this event took place on a golf course, the intention was to provide folks who may have no experience or interest in golf, a chance to play and learn. In addition to golfing, there were other fundraising opportunities such as raffles and minigames at the event.

Our three founders also got involved in the games and festivities to increase engagement and match donations from this event. This leadership presence was appreciated by all and really elevated the event.
Organizations
DraftKings
Womens Sports Foundation
Boston Art + Music Soul Festival
PFLAG
Credits
Carli Hairston
Director of Engineering & Co-Chair of DK Pride BRG
DraftKings
Laura Kelly
Senior Manager, Compliance & Co-Chair of Women's BRG
DraftKings
JJ Gonzalez
Product Manager & Co-Chair of DK Shades BRG
DraftKings
Derrick Bonnah
Senior Compliance Analyst & Co-Chair of DK Shades BRG
DraftKings
Mark Gagliardi
Specialist, iGaming Marketing and Operations & Co-Chair of DK Pride BRG
DraftKings
Meg Powers
Senior Partnership Activation Associate & Co-Chair of Womens BRG
DraftKings
Daniella Frascella
Senior Director, Talent Acquisition
DraftKings
Frank Trofa
Brand Partnerships Director
DraftKings
Julie Cotton
Director, Integrated Marketing
DraftKings
Nick Ziebarth
Events & Experiences Director
DraftKings
Megan Gardner
Senior Associate Project Manager
DraftKings
Danielle Cyzsz
Events & Experiences Manager
DraftKings
Kate Spriano
Communications Manager
DraftKings
Rebecca Thornburg
Recruitment Marketing Specialist
DraftKings