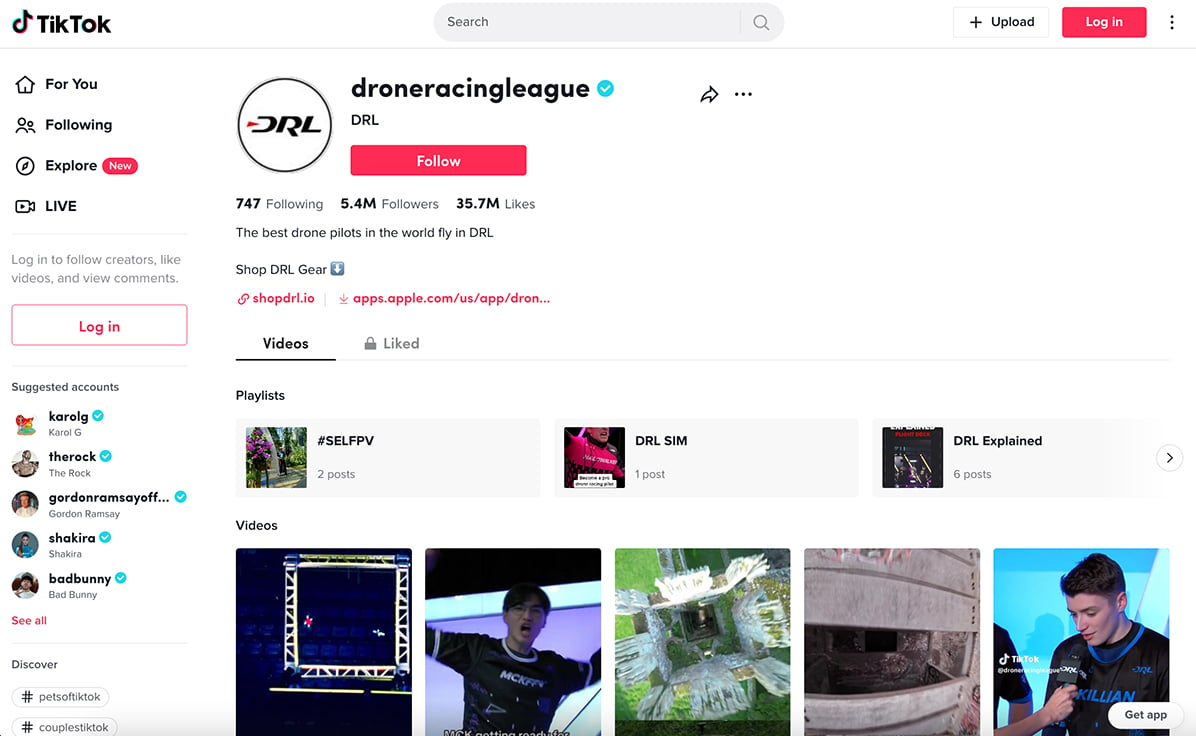 ABOUT THIS ENTRY
The Drone Racing League (DRL), the world's premier, professional drone racing property, is one of the most followed sports on TikTok. In 12 months, DRL grew from 500,000 - 5mm fans on the platform.
Moving forward, DRL and Google Cloud's engineering teams plan to co-innovate other DRL sports experiences together to take the DRL fan experience to the next level while increasing the customer base for Google Cloud.
How does this represent "Excellence in Engagement"?
DRL has more fans on TikTok than other major sports including NHL, MLS, and NASCAR. The league's TikTok videos frequently go viral, contributing to the over 10 billion #drone video views on the platform.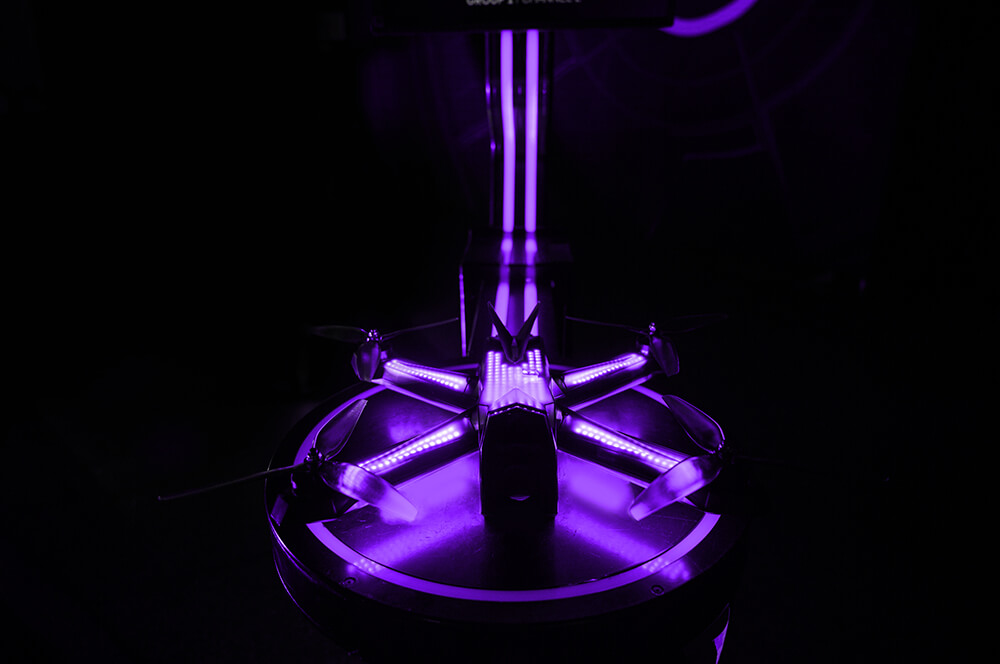 Objective
The Drone Racing League (DRL) set out to scale its fanbase on social, showcase the most exceptional drone content, and inspire the next generation of content creators.
Recognizing that 80% of their fans are under the age of 35 (with most as Gen Z), 70% of their fans don't follow the Big 5 sports, and that their audience loves tech and immersive content, DRL implemented a global, marketing strategy that would help them continue winning over tech-loving Gen Z fans.
Strategy & Execution
To do so, DRL transformed their 2022-23 DRL season structure to bring high-tech and high-speed competition to real-life, esports, and the metaverse – showcasing drone racing across all dimensions.
Countering the traditional sports model of putting games behind a paywall, DRL became readily available on all formats and simultaneously streamed their races digitally on all platforms including DRL's TikTok, Youtube, Twitter, Twitch, Instagram, and Facebook.
As the first "wide-streamed" sport, DRL also tailored its race content to its social-first audience, leveraging trending music from TikTok and cutting it to immersive drone footage. DRL tapped into their elite pilots and core drone pilot fans, who are as much competitors as they are artists, to create immersive, stunning sports-related videos with their FPV (First Person View) drones, set them to music, and shared them across TikTok and other channels.
This included flying their DRL x T-Mobile magenta 5G drone to unveil T-Mobile 5G at New York Yankees Stadium and filming New York Mets' Francisco Lindor with a drone ahead MLB's Playoffs, capturing NWSL's Gotham FC team training for a soccer game, and hosting their season-opening drone race at PayPal Park, home to MLS' San Jose Earthquakes.