ABOUT THIS ENTRY
The Famous Group is a creative technology company and an innovator in the creation of mixed reality and artificial intelligence-backed experiences for some of the world's most iconic live event organizations. TFG continues to push the boundaries of fan experience and emerged as a first-of-its-kind leader in the industry.
How does this represent "Excellence in Engagement"?
For TFG, fan experience is paramount and at the heart of the design and execution of each campaign. Whether the fan is watching on broadcast or viewing the event in arena, it is up to TFG's team to create awareness and excitement while capturing their attention throughout the activation.
Events themselves can no longer just be classified by what the fan witnesses on the court/field, but also by what is occurring in the surrounding timeouts, breaks, and stadium interactions. Fans want to be entertained each time they attend an event. The Famous Group offers experiences that draw in the viewer and gives them a sense of connection that they can't get anywhere else.

Through its successful campaigns, TFG positioned itself as the go-to destination for mixed-reality collaborations with teams and organizations in both sports and entertainment spaces. TFG has been widely recognized over the last year with press accolades and industry awards for its wide array of campaigns.
With seemingly endless successful activations, TFG has forever altered the manner in which fans watch, consume, and engage with live events. Rather than simply striving to work with the biggest teams and brands, TFG creates both engagement and connection with the fans.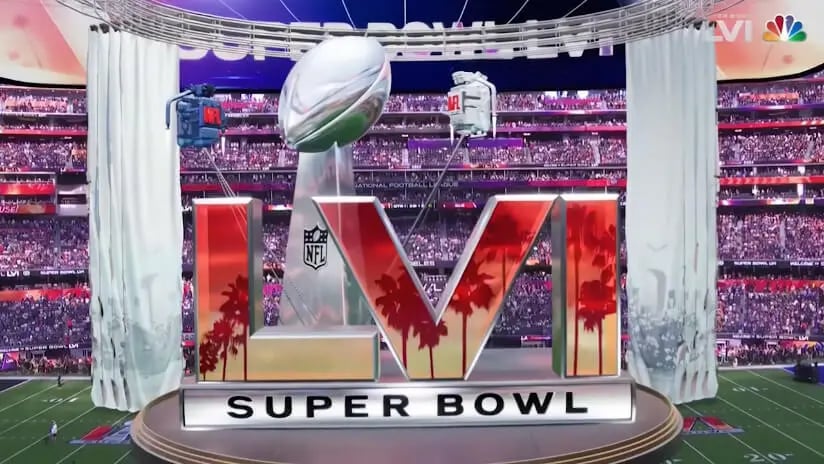 Objective
The ultimate objective of The Famous Group's numerous mixed reality activations is to drive fan engagement and deliver a unique experience to the viewer that they've never seen before. The goal shifts for the specific client, team, or brand for each experience.
For example, TFG's Monday Night Football mixed reality activation prominently featured a specific brand (Gillette) on the ESPN broadcast using mixed reality tech. Other times, the activation will be designed to draw engagement and viewership towards a tentpole event, e.g) such as the MLB All-Star Game that aired live on FOX and played inside Dodger Stadium on their display boards.

The objectives for each campaign are discussed in depth prior to the design of the specific activation. The Famous Group has shown its ability to collaborate with the biggest global brands. With a proven track record of successful activations in both sports and entertainment, TFG has become the go-to destination for brands looking to engage consumers through mixed reality activations.
TFG's team has an uncanny ability to conceptualize, design, and implement culture-shifting activations while servicing the needs of the specific client. Ultimately, the object is to create a unique experience that's engaging and effective for clients and fans.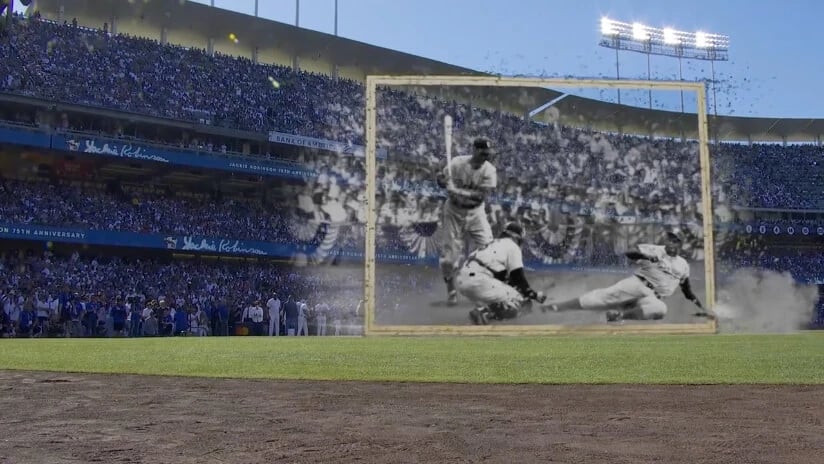 Strategy & Execution
Some of TFG's mixed-reality campaigns from 2022 included:
Chipotle x Colorado Avalanche: During the 2022 NHL Postseason, TFG worked with both the Colorado Avalanche and Chipotle for an augmented reality sequence that was used both in-arena and on broadcast.
NFL Wild Card Slime Game: The NFL turned to The Famous Group for their Wild Card Game on CBS and Nickelodeon.
MLB All-Star Game: This year, MLB collaborated with TFG for the 2022 MLB All-Star Game. In an immersive segment, viewers paid homage to the game's history as Denzel Washington narrated the activation. This collaboration marked the first AR/VR/MR initiative by MLB at their annual mid-summer classic.
Monday Night Football x Gillette: Gillette and TFG collaborated with broadcaster ESPN for the MNF Bears vs. Patriots game this fall. Using Mixed Reality, viewers on broadcast were shown a larger-than-life Gillette Razor at midfield and received an exclusive sneak peak of stadium expansion plans.
CFP x Mercedes: The Famous Group partnered with ESPN and Mercedes Benz for an activation during the CFP Semi-Final in Atlanta, GA. This activation marked the first time MR had been used on broadcast during a college football game.