ABOUT THIS ENTRY
The NFL's partnership with Genius Sports is setting a new precedent for teamwork in sports. With official data at its heart, this partnership is transforming how fans engage and interact with the world's premier sports property.

While predominantly known as a betting distribution deal, in reality, this partnership is transforming NFL fan experiences across immersive broadcasts, real-time brand activations, free-to-play gaming experiences, and much more.

This partnership is setting a new standard for how leagues can use their official data to drive engagement, reach new fans, and grow revenues.
Some of the largest names in sports entertainment are benefiting from this partnership including CBS, Amazon Prime, and TSN, alongside NFL teams such as the Broncos, Rams, Raiders, and Colts and sponsors such as Nickelodeon, Snickers, and Captain Morgan. But fundamentally, this partnership is all about enhancing experiences for the ultimate end user: the NFL fan.
How does this represent "Excellence in Engagement"?
What differentiates this partnership is the breadth of work it is powering with data. From powering Slime Trails on Nickelodeon's Nickmas game to Captain Morgan's Super Bowl Punch Bowl, Amazon's Prime Vision feed or live betting experiences, the partnership between Genius Sports and the NFL is enhancing the entire NFL ecosystem.

The enhanced broadcasts are particularly innovative and set a precedent for other sports. For decades, the way we watch sports has broadly remained the same with a one-size-fits-all approach where everyone consumes the same product.

In partnership with the NFL and its broadcast partners including CBS, Amazon, and TSN, Genius Sports is driving a new wave of alternate broadcasts that provide fans with enhanced insights, customizations, and experiences.
Through real-time overlays, data-driven graphics, visualizations, and much more, Genius Sports and the NFL are powering the broadcasts of the future that will be replicated across other sports in the years to come.
This partnership is also extracting new value from the NFL's Next Gen Stats (NGS) feed, bringing these unique insights to life in live broadcasts.

See Prime Vision here
See RomoVision in action here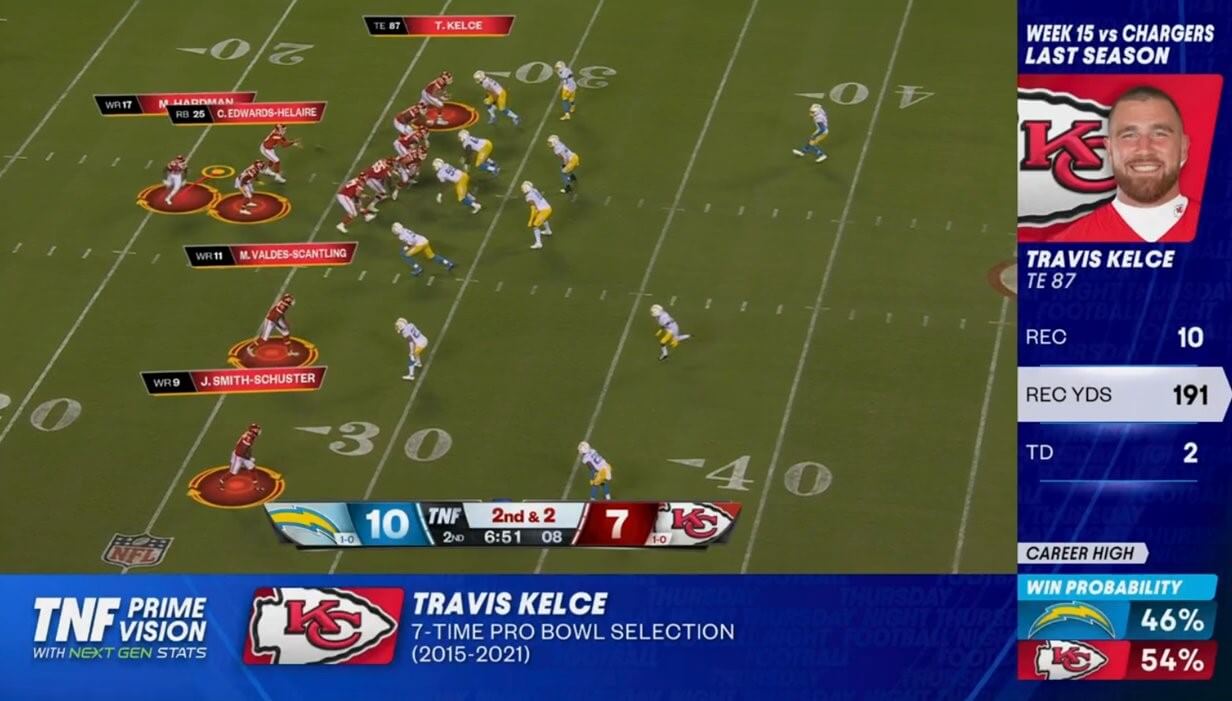 Objective
Ahead of the 2021/22 season, the NFL began a competitive tender process to sub-license its official data feeds for media companies and regulated sportsbooks globally, alongside select video streaming rights. From the outset, Genius Sports presented a plan to drive innovation across the NFL's data feeds.
Both parties envisioned and devised a game-changing partnership that would use official NFL data and technology to go far beyond betting distribution. Instead, Genius Sports and the NFL devised a joint innovation hub that would power immersive and highly personalized fan experiences, creating multiple new touchpoints that hook fans on the narrative of every play and deliver first-class digital experiences.
When devising this landmark partnership, Genius Sports and the NFL highlighted several key objectives:
Connect the entire NFL ecosystem across sports, betting, and media through official data
Deliver more immersive fan experiences that integrate live data into broadcasts and brand activations
Drive the NFL's international growth strategy for the league and its teams
Ensure transparent, protected and engaging betting experiences on the NFL in the US and worldwide.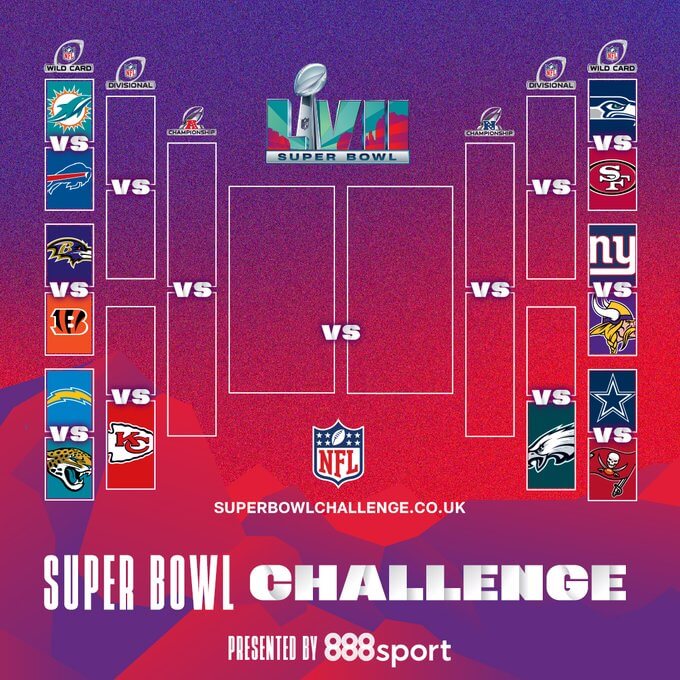 Strategy & Execution
Ahead of the first season of this partnership, the initial focus was on maximizing the use of official NFL data with licensed sportsbooks. This began with striking new long-term agreements with each of the NFL's Sports Betting Sponsors alongside dozens of leading international sportsbooks.

For broadcast, Genius Sports began working with CBS on RomoVision shortly after the beginning of its first NFL season. RomoVision integrates live video with Next Gen Stats (NGS) tracking data to unlock a new form of storytelling, brought to life by Tony Romo's unique analysis and playcalling.

Ahead of the 2022/23 season, Amazon and the NFL developed Prime Vision for Thursday Night Football. Prime Vision brings the NFL's Next Gen Stats to life through route tracking, star player tags, and other visualizations. For the NFL Playoffs, Genius Sports struck its third augmented broadcast partnership with TSN. TSN's newly launched TSN+ channel features new insights such as quarterback pocket timers and player speeds to help engage the next generation of NFL fan.

Through a suite of fantasy, pick 'em, and trivia games, this partnership is also helping the NFL and its teams to build year-round engagement and gain a better understanding of each individual fan.