Gillette Stadium Takeover: How a Monday Night Football Stunt Scored a Mixed Reality Breakthrough
2023 Nominee ✨
Best Use of Motion Graphics or Animation
ABOUT THIS ENTRY
During ESPN's Monday Night Football broadcast on October 24, 2022, fans witnessed Gillette Stadium transform into GilletteLabs Stadium, creating the NFL's first-ever live broadcast mixed reality commercial experience. The mixed reality experience was inspired by the GilletteLabs with Exfoliating Bar razor which combines shaving and gentle exfoliation technology into one efficient stroke.
How does this represent "Excellence in Engagement"?
By being strategic in our messaging and outreach approach, it allowed the creative to speak for itself and gave way for fans to draw their own conclusions (aka thinking Gillette was renaming the stadium to GilletteLab Stadium).
This strategy and execution resulted in a 2x increase in search 3-5 minutes following activation (when compared to broadcast and cable primetime). It was the first of its kind for an NFL Broadcast and gave audiences a glimpse of real and in-progress renovations to Gillette Stadium.
Using real CAD drawings procured from the project architects, TFG was able to use mixed reality to model the finished renovations, including the largest outdoor stadium high-definition video board in the country, and the first time a retail product came to life.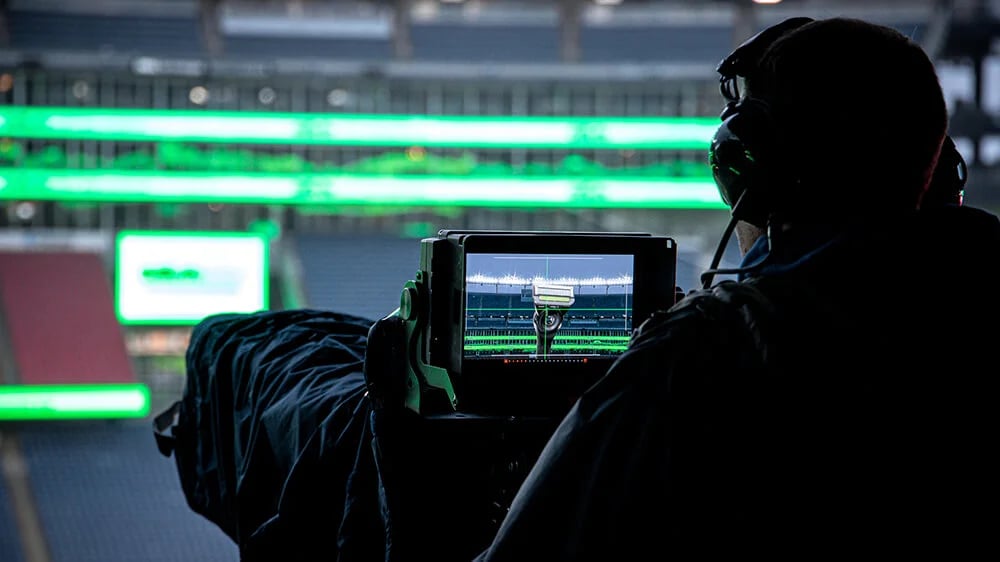 Objective
The world of men's grooming is increasingly competitive and fast-moving, just like football. In early 2022, Gillette's design and innovation hub, GilletteLabs, launched its newest innovation, GilletteLabs with Exfoliating Bar razor.
The challenge? With a brand as endemic to the bathroom counter as Gillette, consumers didn't yet know what their sub-brand GilletteLabs was all about. Our job, do more than build awareness, we wanted to make a definitive statement: GilletteLabs ups the grooming game.
What better way to distinguish this than through Gillette's most notable asset, an NFL stadium, during the league's most watched weekly game, ESPN's Monday Night Football. So, that became the tease we seeded throughout the sports world—Gillette Stadium was getting a name change to GilletteLabs Stadium.
The part about a permanent stadium rename? Well, we made that up. And we didn't correct 'em.
Strategy & Execution
PR collaborated with The Famous Group to tell the story of partnership and innovation. A mixed reality experience gave the National TV audience a chance to see the upcoming renovations to Gillette Stadium, triggering a larger-than-life GilletteLabs Exfoliating Bar razor to assemble itself on-field. The mixed reality signage (paired with existing in-stadium signage) gave the stadium its (temporary) new name: GilletteLabs Stadium.
The broadcast timing was equally innovative, taking place live over a prime :45 MNF commercial slot, leading into ESPN's game coverage, with commentary from announcer Joe Buck as the final seal of authenticity.
The team pitched media prior to the game, offering executive interviews for preview stories to go live the morning of activation and engaged media attending the game with product and information within the press box. PR collaborated with Kraft Sports + Entertainment Group to tease the activation across Patriots and Gillette Stadium social platforms/channels, in addition to the Gillette(Labs).
In addition, Gillette Stadium switched its account name and profile picture on Twitter to GilletteLabs Stadium in support of the rebrand. Post-game, PR conducted mass outreach to additional sports, tech, local, and trade media outlets following the activation.