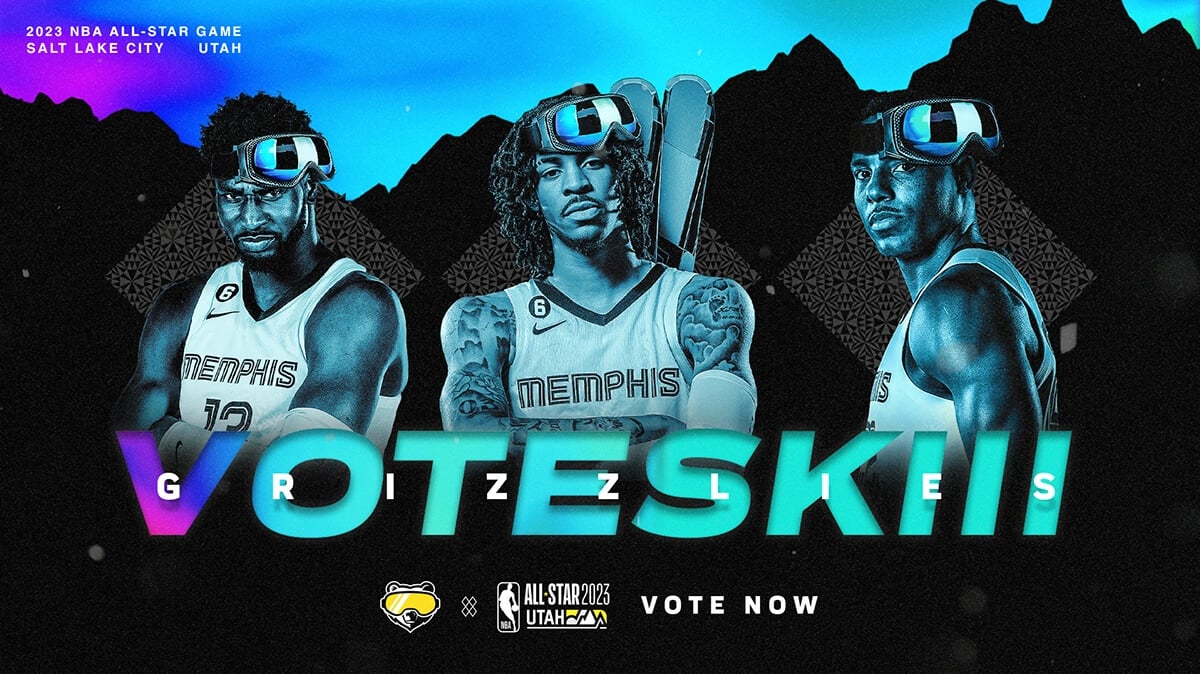 ABOUT THIS ENTRY
A social media campaign that took the authenticity of the Grizzlies Team and emulated brand, voice and team vibe/ vernacular to encourage media, coaches and fans to vote for top Grizzlies players to be selected for All Star.
How does this represent "Excellence in Engagement"?
We hope this campaign pushes people to integrate different sports, artforms, and cultural touchpoints in unexpected ways. By using a grassroots launching point from our players to merge icons of skiing with basketball, we caught attention by uprooting stereotypes associated with the two sports' cultures.
Objective
Push fans, coaches, and media to vote Grizzlies players to the 2023 NBA All-Star Game in Salt Lake City, Utah, with a focus on Ja Morant, Jaren Jackson Jr., and Desmond Bane.
Strategy & Execution
The design took inspiration from player slang, streetwear, and the All-Star location to connect all angles of the player-fan relationship in respect to the campaign.
Our team took Ja Morant's "twelveskii" lingo to Utah by drawing from winter streetwear lines that included ski goggles and retro colors. We also combined the team's love of bling with black diamond slope ratings to keep the Memphis edge instead of 80s camp. Our players and fanbase are badass, and we needed the campaign to reflect that.