ABOUT THIS ENTRY
Bleacher Report's Hero Ball is an anime-inspired animated web series that satirizes the many teams, players, and supporting characters of the NBA.
By reimagining major real-life storylines as epic anime clashes, Hero Ball celebrates today's basketball stars with an irreverent, comedic tone. Episodes of the show air across many platforms, including YouTube, Twitter, Instagram, TikTok, and the B/R App.
How does this represent "Excellence in Engagement"?
When creating serialized content in the digital space, the biggest challenge is not in the initial wave of engagement. Instead, the tougher goal is to win over viewers enough to have them invested in future episodes. Additionally, viewers may see a random episode cross their feeds and become invested enough in the show's universe to go back and watch earlier episodes. By serializing this content into a narrative show format, we can ensure that people will seek out Hero Ball episodes months, even years, after they initially air.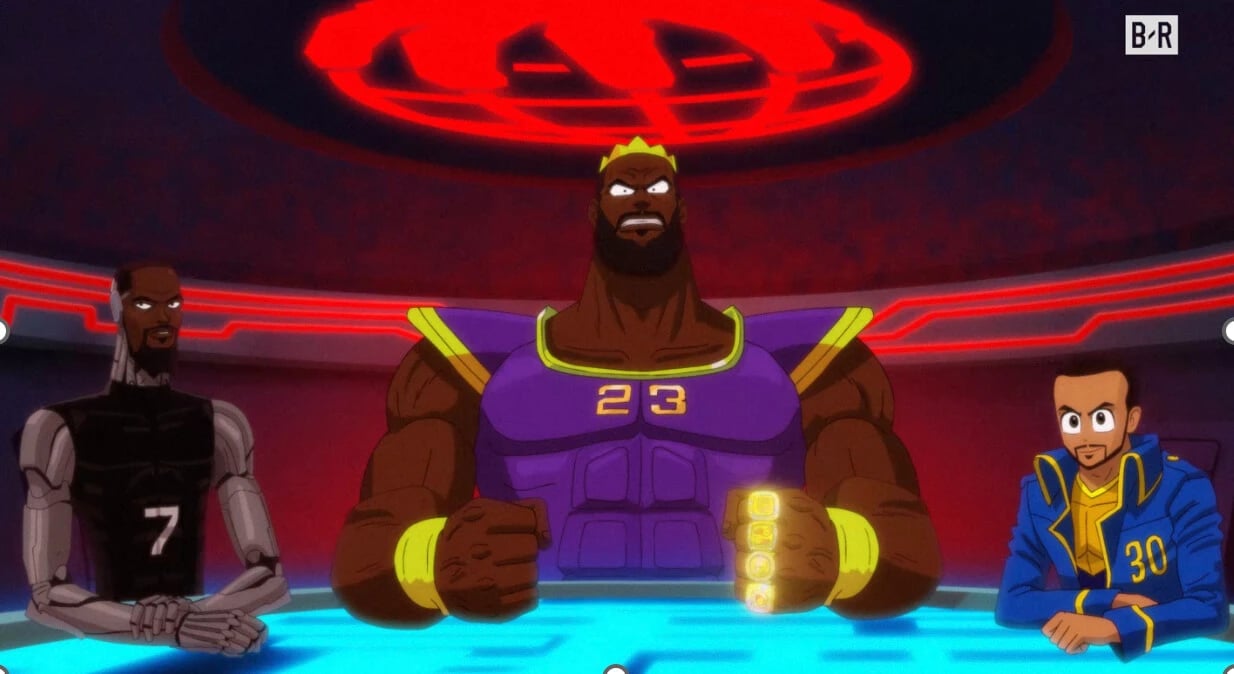 Objective
Over the years, B/R's in-house animation team has produced a number of projects across various genres and sports. In creating other anime-adjacent content that found success, we discovered a substantial overlap between young sports fans and the anime genre. Naturally, we decided to combine these two distinct interests into one project, Hero Ball.
Strategy & Execution
NBA fandom has had a paradigm shift in the last couple decades, with many young fans consuming basketball content in smaller doses, with social media leading the charge on player-specific branding. While basketball fandom traditionally centered on people rooting for specific teams, younger fans are identifying as fans of specific players more and more, often following their favorite players from franchise to franchise.
With this in mind, Hero Ball is hyper-focused on celebrating individual players and their signature moves and putting less emphasis on the teams themselves. This player-first mentality in our creative decisions allows us to present these players as heroes in their own stories, something fans of anime are already familiar with.
Organizations
Warner Bros. Discovery Sports
Bleacher Report
Credits
Dennis Flynn
Writer
Bleacher Report