ABOUT THIS ENTRY
The impact that the Dodgeball live broadcast had not only for House of Highlights but the sponsoring brand—Pizza Hut— as well, reflects how successful the overall live video strategy was, and the impact it had on viewership.
How does this represent "Excellence in Engagement"?
Fan engagement is a primary component of what makes the HoH Showdown great. House of Highlights actually takes fans into consideration and allows them to impact the structure of the competition.
Whether it be fans deciding who gets the ball first or dropping pizza emojis in the comment section to win a free Showdown giveaway, HoH is constantly looking to the fans to not just interact with the content but participate in it as well.
This raises the bar for others in the industry to not just deliver the same traditional sports broadcasts to views but to do it in a way that lets fans know that their input matters in the game at hand.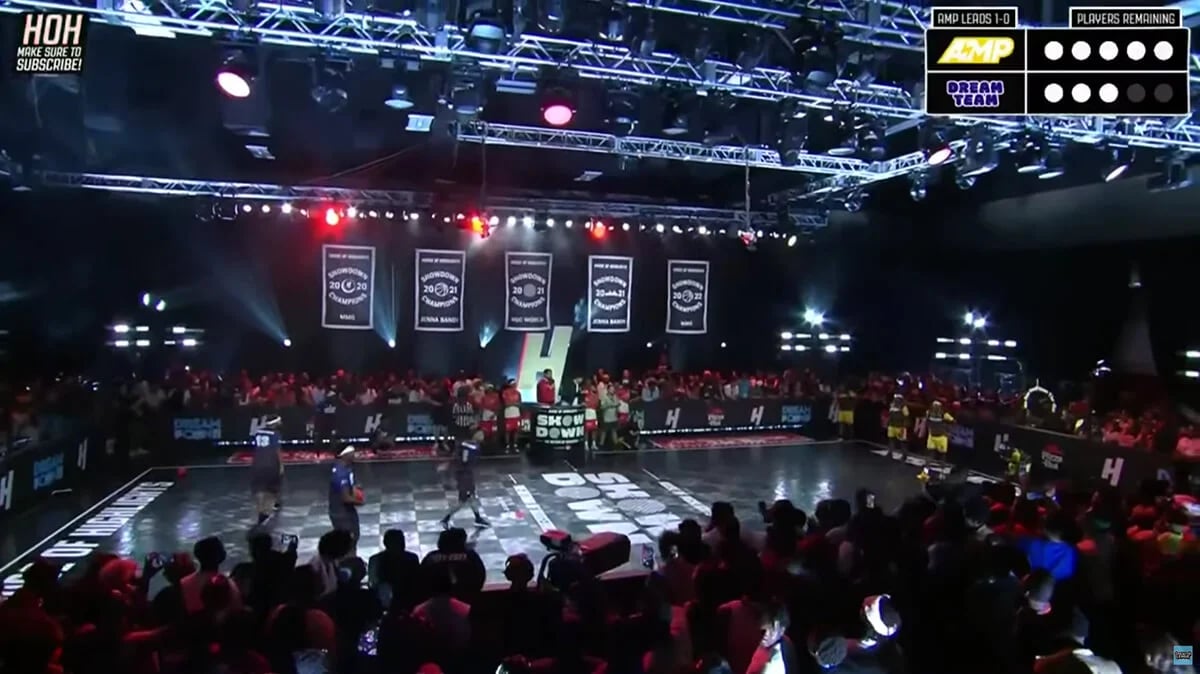 Objective
The HoH Showdown series is known for assembling the internet's biggest creators in engaging live formats that have revolutionized appointment viewing for Gen-Z sports fans since its beginning in 2020.
It is no secret that capturing Under-34 viewers for live programming is increasingly difficult, and House of Highlights used that challenge as its guiding principle for each creative decision around the Dodgeball Showdown: from the creators chosen to the unique distribution strategy to the action-dense gameplay to the gamified live chat—everything was built with native Gen-Z consumption in mind... And it worked! After coming up short as an Emmy finalist in 2021, HoH was committed to raising the bar even higher in 2022 and partnered with DreamCon, one of the fastest-growing fan fests in the country, to bring its latest Dodgeball Showdown to life like never before.
Thousands of fans packed an arena in Texas to watch three of YouTube's most beloved content creator groups compete for the ultimate bragging rights and a $100,000 pot donated to their charity of choice.
Strategy & Execution
HoH evolved its strategy in 2022 for this live stream by leveraging multiple channels to host official streams of the event which expanded the total accessible audience of the event and allowed the company to increase the live guarantee sold deliverables for the corporate partnership.
The event was aired across company channels such as the HoH Creator League YouTube channel, the original House of Highlight YouTube channel, the Bleacher Report app, and even across the creator contestant's channels as well for greater visibility. HoH didn't just stop there but it also utilized the platforms of other content creators across social media as well to promote and drive a multi-platform audience as well.
There were 85 co-streams during the live broadcast of the Showdown, one notably coming from creator Adin Ross whose co-stream racked up 93K views on his stream just for this specific Showdown.