ABOUT THIS ENTRY
In August 2022, the Seattle Mariners inducted the legendary Ichiro Suzuki into the Mariners Hall of Fame.
With our in-park celebration and digital coverage, we turned the weekend-long celebration into an international event, with audiences from around the globe tuning in to the ceremonies, re-living Ichiro's greatest moments and coming together to honor a sports icon.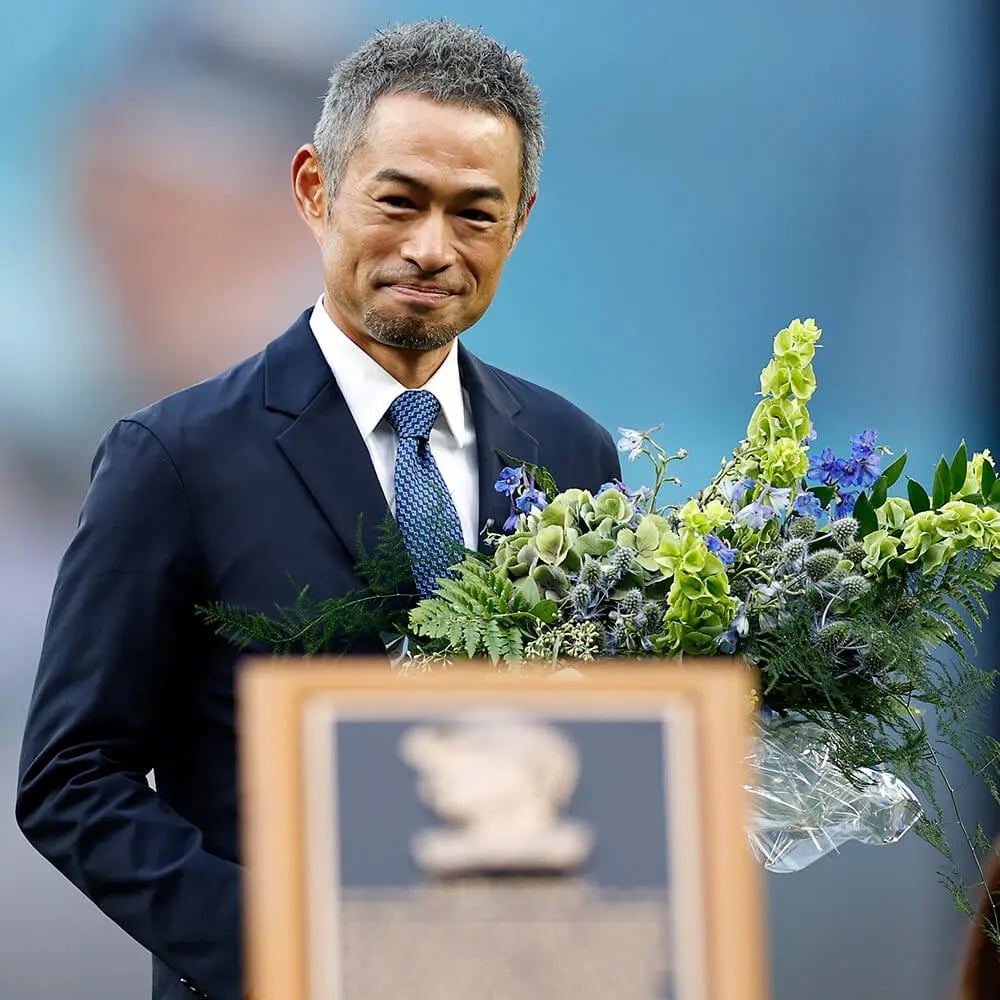 How does this represent "Excellence in Engagement"?
This weekend-long celebration brought together Mariners fans from around the world, current and former players, Hall of Famers, coaches, and staff members all in honor of a legend whose impact on the sport and our franchise will last forever.
As one of our most engaging moments of 2022, the weekend emphasized the importance of embracing your franchise's history, and the ways in which it can continue to serve the organization into the future. For so many fans, Ichiro is a symbol of the game, and by calling on that passion within our fan base, we were able to deepen their connection to our team and organization.

In addition, we found creative ways to incorporate fans into the weekend by infusing them into our content and highlighting their impact on Ichiro's career throughout the celebration. Our full schedule of events at T-Mobile Park, and the digital coverage of them, set a new standard for our Hall of Fame inductions moving forward, and raised the bar for celebrating icons of our sport.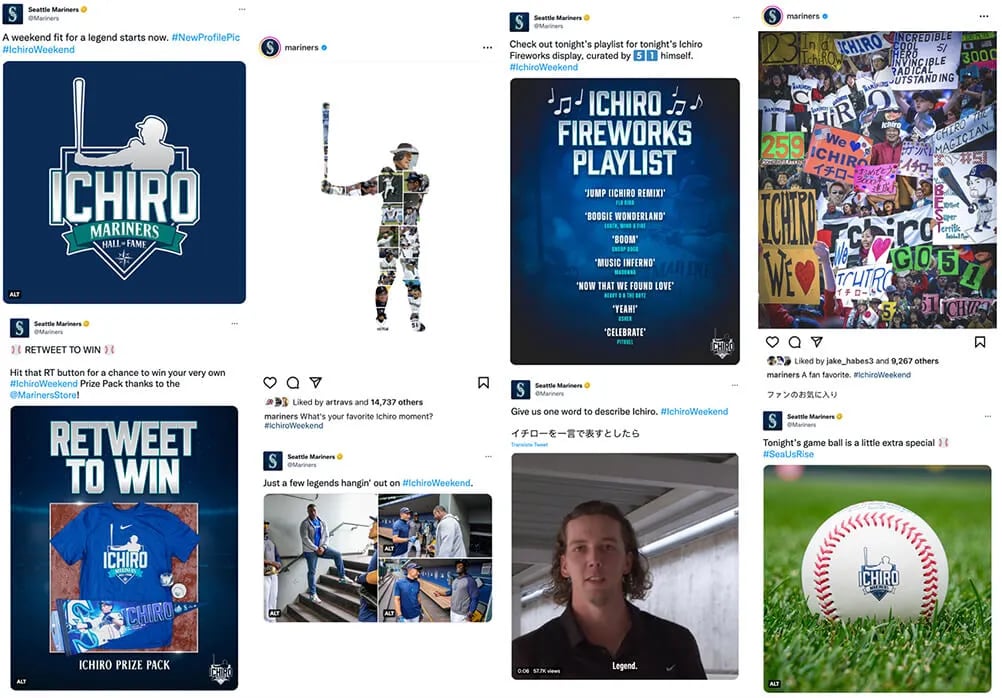 Objective
Ichiro is unquestionably one of the game's all-time greats, so we set out to create an unforgettable, fun and engaging weekend to honor his record-breaking career as a Mariner. With Ichiro's massive fanbase in his homeland of Japan, we knew this wasn't just an event for the PNW – it would be an international celebration.

With an extensive schedule of events planned within T-Mobile Park for the weekend, we aimed to extend the festivities into the digital space in order to engage with a more widespread audience. As we planned our content for the weekend, a primary objective was to provide real-time, engaging coverage of these events happening at T-Mobile Park.

Additionally, it was important to us to showcase the enormous impact Ichiro has had on our organization, region and fanbase. By providing a space for fans to re-live their favorite Ichiro moments, share their own stories and offer up their own congratulations, we wanted to highlight the connection between our fans and one of the most impactful figures in franchise history.

Strategy & Execution
We put a focus on getting fans involved throughout this historic weekend, both in-park and at home. We streamed the induction ceremony across our digital platforms, and shared bite-sized, digestible clips in real-time. We created custom videos including a special tribute video, congratulatory remarks from the game's biggest stars, messages from Mariners fans, and even a special congrats from Ichiro's beloved dogs.

With the intention of creating an international event, we aimed to make our content more accessible. We worked with MLB Japan to use dual captions – in English and Japanese – on many of our posts and collaborated with the @MLBJapan social handles.

We highlighted our fans' connection to Ichiro by prompting them to share stories and showcasing their energy in the ballpark. In a callback to his most memorable interaction with a fan during his career, we invited Iris Skinner to throw out the first pitch.
Skinner went viral in 2010 for her reaction when Ichiro leaned over her, attempting to catch a foul ball, and didn't know Ichiro himself would be catching her first pitch this year. Her reaction this time went viral too, becoming our most-viewed video of the year.
Organizations
Credits
Tim Walsh
Director, Digital Marketing & Social Media
Seattle Mariners
Christopher Oven
Manager, Social Media
Seattle Mariners
José Rivera
Coordinator, Social Media
Seattle Mariners
Trevor Milless
Digital Graphic Designer
Seattle Mariners
Nikko Pasanen
Marketing & Communications Specialist
Seattle Mariners
Ben Mertens
Senior Director, Productions
Seattle Mariners

Patrick Heath
Multimedia Specialist
Seattle Mariners

Dan Oleskowicz
Manager & Producer, Video Productions
Seattle Mariners
Zac Zeman
Social Media Associate
Seattle Mariners
Carli Baldwin
Social Media Associate
Seattle Mariners
Sam Findlay
Motion Graphic Designer
Seattle Mariners
Gregg Greene
Vice President, Marketing
Seattle Mariners
Mandy Lincoln
Senior Director, Experiential Marketing
Seattle Mariners
Kevin Martinez
Senior Vice President, Marketing & Communications
Seattle Mariners
Tyler Thompson
Manager, Game Entertainment & Experiential Marketing
Seattle Mariners
Trevor Milless
Digital Graphic Designer
Seattle Mariners
Ben VanHouten
Team Photographer
Seattle Mariners
Anny Patrick
Manager, Video Operations
Seattle Mariners

Mussie Simon
Video Editor
Seattle Mariners