2023 Nominee ✨
Best Athlete Storytelling
ABOUT THIS ENTRY
As Rookie Julio Rodríguez burst onto the scene in 2022, Mariners fans got an in-depth look at his journey from getting called up to the bigs, to making his major league debut and ultimately winning MLB's AL Rookie of the Year Award. In working hand-in-hand with Julio, we aimed to introduce him to Mariners fans and tell his personal story as "a kid from Loma de Cabrera's" dream came true.
How does this represent "Excellence in Engagement"?
"More than an athlete" is a phrase that has inspired connection and storytelling. Players want to be known for more than just their performance on the field; They want to be appreciated for who they are as people off it. Julio has countlessly said throughout his professional journey that he's just a "kid from Loma de Cabrera" and his rise to stardom hasn't changed that.
With in-depth coverage of Julio's ascent to the majors, along with the behind-the-scenes access we were able to provide during his rookie season, fans got to know Julio, the person, in addition to understanding the impact he made on the diamond.
The most important part of our storytelling was the partnership we had with Julio himself. We worked directly with him every step of the way to ensure that we were showcasing who he was and telling his own story.
The coverage of Julio's journey from the time the Mariners signed him through the behind-the-scenes access we were able to provide during his rookie year will push the industry to showcase athletes' stories throughout their journey and build true, meaningful connections to their fans.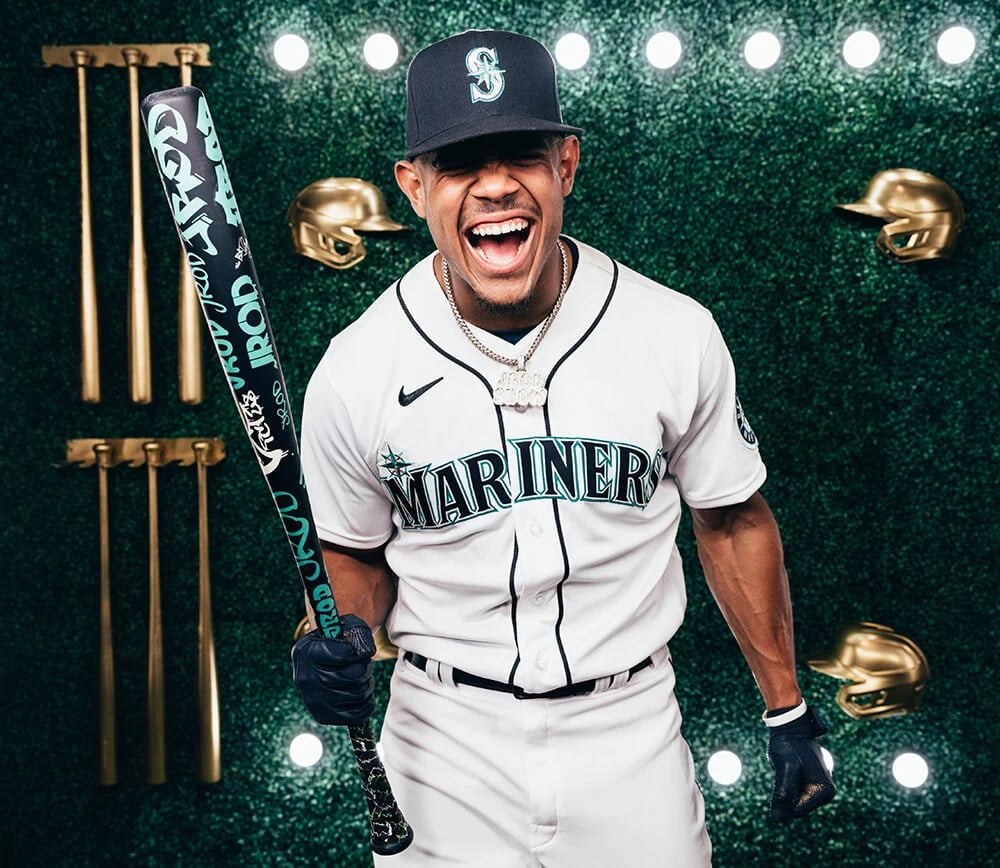 Objective
In 2020, we were looking to introduce fans to our next wave of Mariners prospects to get our fan base excited for the years to come. Julio Rodríguez, a top prospect in the system and throughout the game, had the makings of a star both on and off the field. We wanted to build a connection between Mariners fans and Julio as he progressed through the system and provide a behind-the-scenes look at his rookie season in the majors both as a player and a person. While many compared him to Mariners legend Ken Griffey Jr., Julio had his own story to write.
Strategy & Execution
Storytelling and access allow fans to get to know players on a personal level. In order to connect Julio and other minor leaguers to our fans, we worked together with Julio to develop a custom YouTube show, Vibin' With J-ROD. Along with this show and continued coverage of Julio during his minor league years, Mariners fans were eager to see him come up and contribute on the big-league level.
After building a relationship directly with Julio and understanding his goals on and off the field, we aimed to give fans access to the most intimate moments as Julio's big-league dream was unfolding. This started with his call-up to the majors, in which we took fans inside the Manager's office when Julio found out he was making the team.
We captured the call to his parents and their reaction to his first major-league hit.
We showcased his journey through his Home Run Derby performance, his contract extension, and the moment he won Rookie of the Year.
We also worked directly with Julio to develop "J-ROD's Squad," a section of the ballpark right behind his position in center field where fans would get a special J-ROD t-shirt.
Organizations
Featured Athletes
Credits
Tim Walsh
Director, Digital Marketing & Social Media
Seattle Mariners
Christopher Oven
Manager, Social Media
Seattle Mariners
José Rivera
Coordinator, Social Media
Seattle Mariners
Trevor Milless
Digital Graphic Designer
Seattle Mariners
Nikko Pasanen
Marketing & Communications Specialist
Seattle Mariners
Ben Mertens
Senior Director, Productions
Seattle Mariners

Patrick Heath
Multimedia Specialist
Seattle Mariners

Dan Oleskowicz
Manager & Producer, Video Productions
Seattle Mariners
Zac Zeman
Social Media Associate
Seattle Mariners
Carli Baldwin
Social Media Associate
Seattle Mariners
Sam Findlay
Motion Graphic Designer
Seattle Mariners
Gregg Greene
Vice President, Marketing
Seattle Mariners
Ben VanHouten
Team Photographer
Seattle Mariners
Cesar Rodriguez
Video Editor
Seattle Mariners