ABOUT THIS ENTRY
Led by NFL Network's Good Morning Football host Kyle Brandt, the Monday-Friday show explores the ins and outs of the NFL through lively guest interviews with the top voices in the sport and inventive segments unique to Brandt to bring fans closer to the action on and off the field.
How does this represent "Excellence in Engagement"?
Kyle Brandt's Basement cements the fact that sports fans are as, if not more, engaged with the inimitable personalities of their favorite athletes as they are with gameplay content. The 19 episodes that featured the "Josh Allen Film Festival" segment garnered 131,174 total audio downloads. Those episodes comprised 19 of the show's top 21 best-performing episodes. Likewise, the best-performing video episodes are those that feature interviews with Josh Allen. These 19 episodes have 1,111,196 YouTube views, averaging 58.5K views per episode.
It is the earnestness of the show, the unfussiness of the setup (sometimes being broadcast from the passenger seat on a road trip), and the charm of the host that drives fan engagement. It's a testament to the fact that sports media shouldn't be restricted to whatever is going on on the field—it can diverge into other genres, and connect with fans' genuine interest in other areas.
Kyle's vision for the show demands that he hosts alone, and his fans supply the rest of the energy another talking head may have offered instead. The team isn't interested in going viral for the sake of going viral– Kyle aims to connect with listeners, first.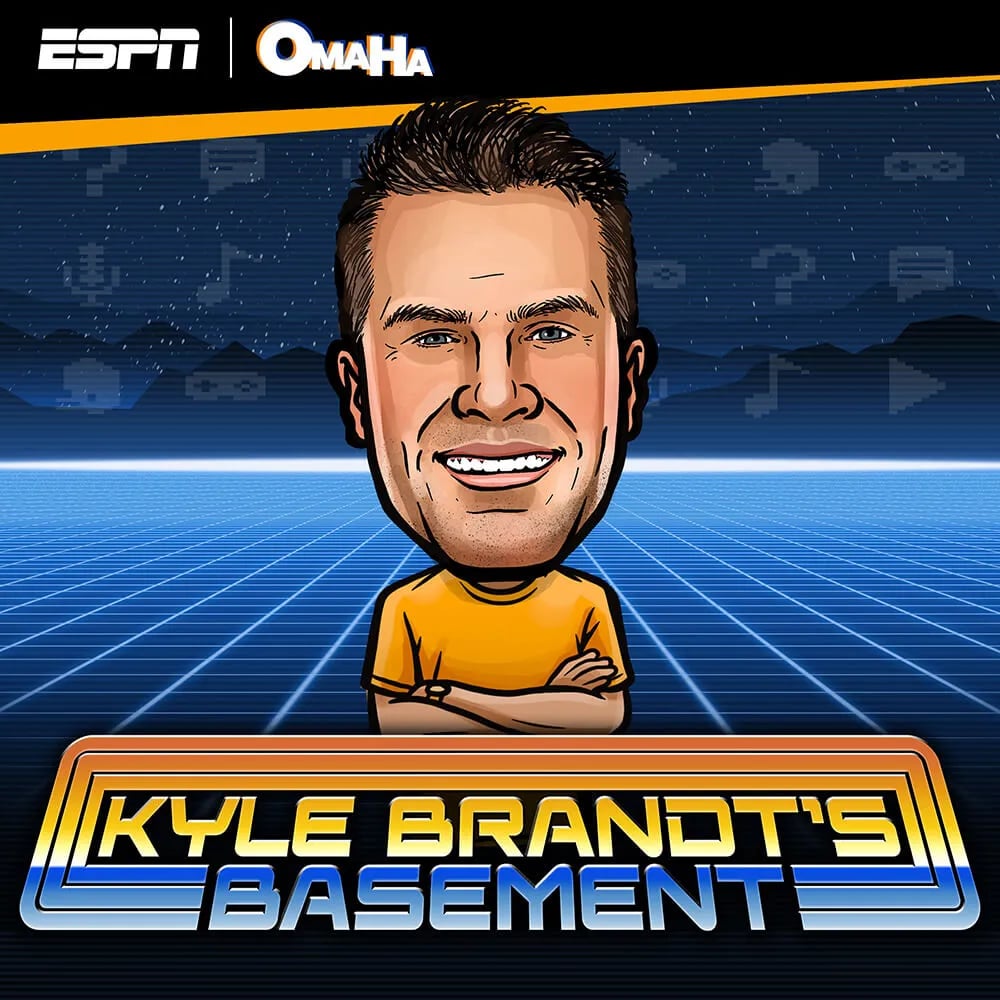 Objective
The show's name says it all: Kyle Brandt's Basement is not your typical sports show. Driven by one of the most unique voices in sports, the podcast plays with the conceit of sports media to maximum effect. Kyle, already talking about sports on multiple platforms each day, wanted to create a new kind of show, one less about him, and more about a shared love of sports among fans.
Rather than offering just his insights, Kyle Brandt shares his take on other commentators' hot takes and shows, offering a unique meta-analysis of sports commentary as a whole. With its visually unique spin on the traditional podcast format, animations, sound effects, and multimedia often accompany Kyle's delivery, pushing the boundaries of audio storytelling.
Kyle himself can usually be seen engaging the audience by throwing darts or shooting hoops in a space that's more intimate than your typical studio– literally his basement. Fan engagement is the engine that keeps the show running; on-air conversation between Kyle and listeners adds to the show's unfiltered, behind-the-scenes feeling. Kyle set out to deliver a podcast experience that defies expectations and gives him maximum creativity to explore sports– all in the comfort of his own home.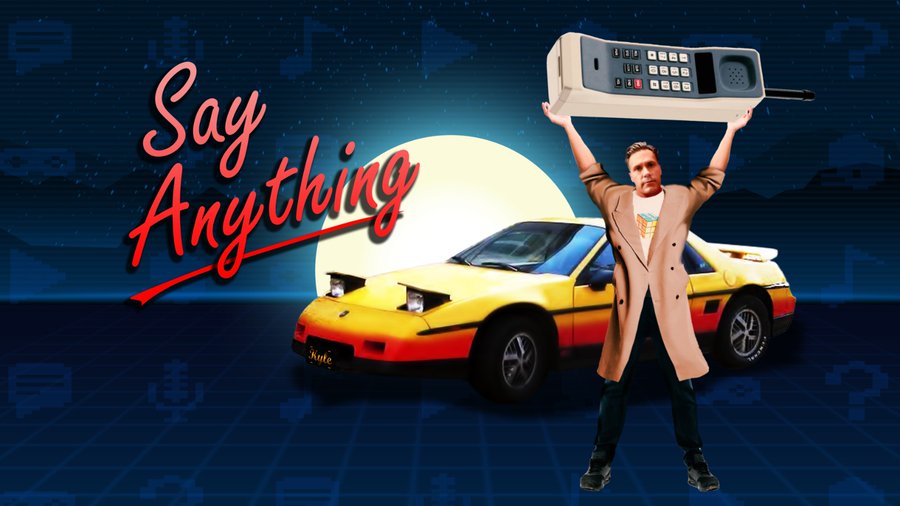 Strategy & Execution
Kyle Brandt's Basement segments capitalize on his stand-out sense of humor and contagious energy. These moments have been designed to specifically engage the audience's attention directly, giving the modern sports fan their own unique ownership of the conversation.
"Social Media Cemetery" and "Death Star" see fans respond to the show with trends (think memes, GIFs, and viral moments) that they can't stand. Kyle discusses these and decides what dies, what's blown up (a la Star Wars), or what survives. Popular "Say Anything" segments entail Kyle responding to a fans' unfiltered hot take on a topic of their choice, recorded via voicemail.
"Josh Allen Film Festival," which sees Kyle assign Buffalo Bills QB Josh Allen a movie to watch before he was born and report back with his thoughts, is a fan favorite segment that reliably drives maximum engagement on social media.
These segments recognize that the show does not unfold in a vacuum– it interacts and incorporates common media to talk to fans in a way few shows choose to. The modern fan consumes more media content than ever before, and Kyle's show does more than acknowledge it– it embraces it, and uses it to bring fans into the fold.