2023 Nominee ✨
Most Creative Partnership with an Athlete or Influencer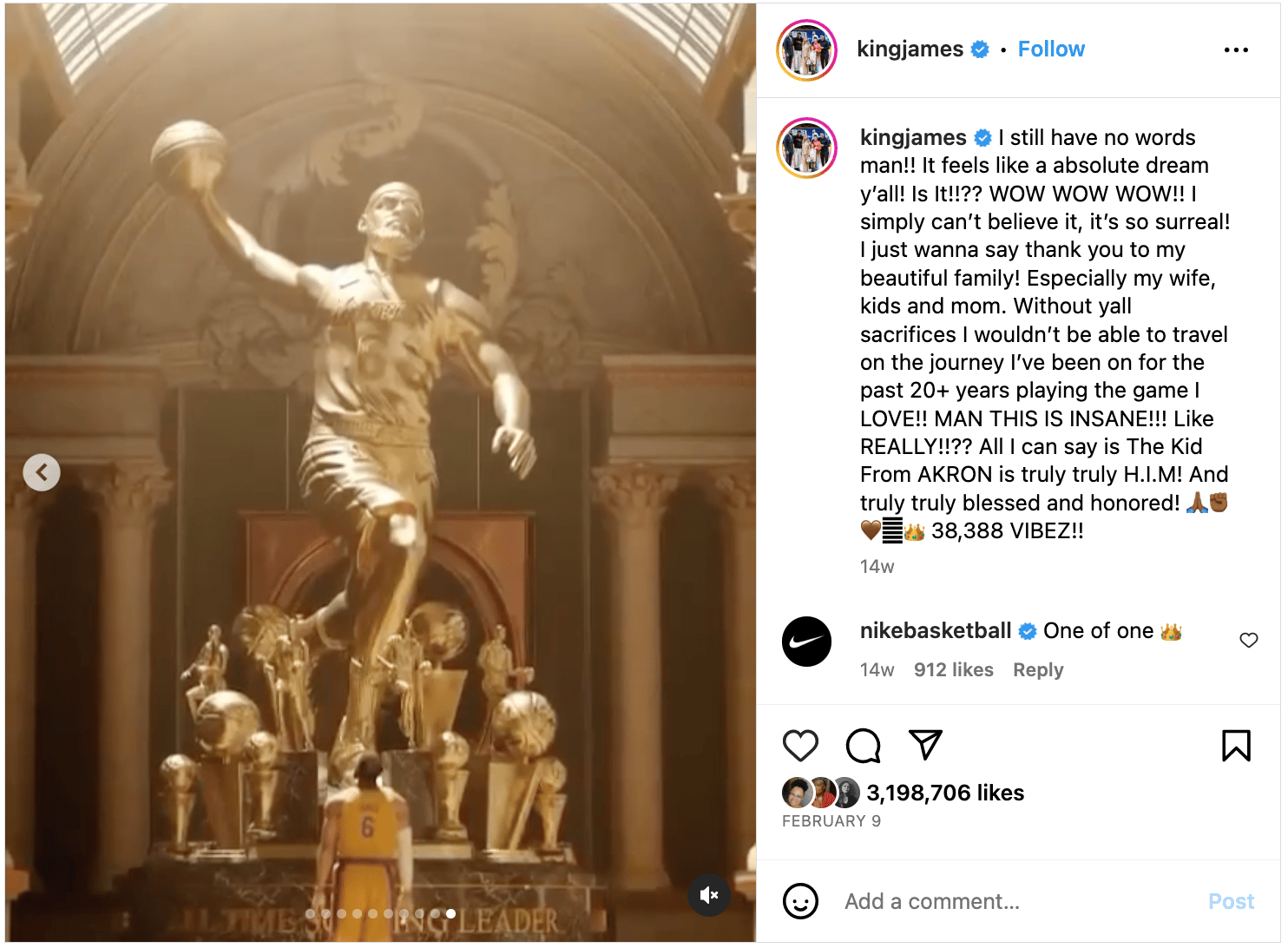 ABOUT THIS ENTRY
The "Cementing A Legacy" video honors LeBron James and his accomplishment of becoming the All-Time Scoring Leader while also nodding to the other scoring greats he passed in his pursuit.
In collaboration with Klutch Sports and LRMR Ventures, we worked with LeBron's representation to have him share and post the video immediately following the historic moment.

How does this represent "Excellence in Engagement"?
This work will set new benchmarks in terms of the type of creative brands/teams/leagues/etc. develop when creating athlete-first content. In addition, this will set new standards for how those entities partner with athletes on social. As mentioned, not only was the content successful for ESPN brand accounts but it's attached to one of LeBron James' most engaging posts ever so there are clear benefits for both partners.
"Cementing A Legacy" proved that not only do athletes want to celebrate their successes with thumb-stopping creative just as much as brands do, but they're open to collaborating when doing so.

We hope this work inspires all to continue pushing the limits of social creative, think outside of their own channels in efforts of audience expansion, and see the value they can provide athletes during their biggest moments.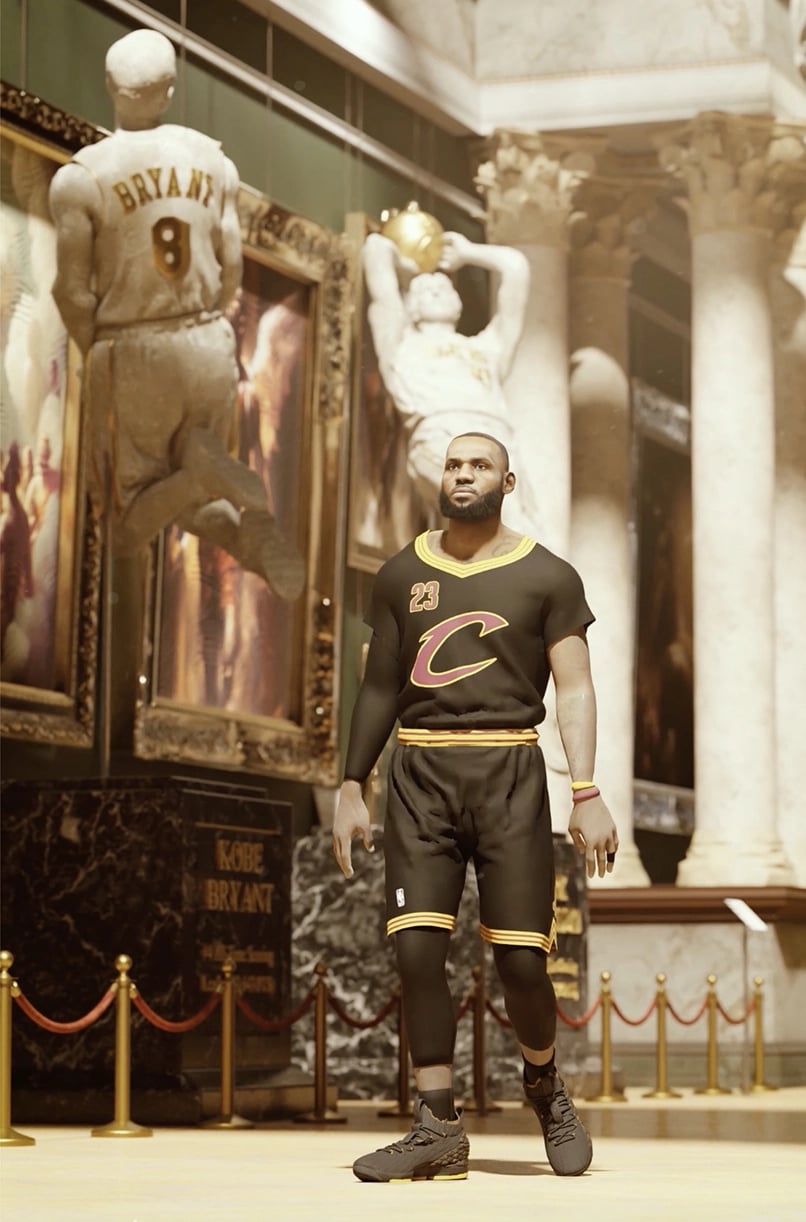 Objective
Of our team's five goals, two in particular that led to the creation of this video are Relevance and Reach, which are both underpinned by engagement. Beginning with Relevance, the video enabled us to join in on the conversation around a historical moment with an ownable piece of content to drive affinity among ESPN's audience and sports fans at large. As it relates to Reach, partnering with the most-followed athlete in the U.S. allowed us to extend the reach of our creative beyond the 90M followers ESPN has on Instagram and TikTok and immerse ourselves with LBJ's audience of 146M followers.
Strategy & Execution
The modern fan only engages with sports content on social media or is on social while watching sports. That's the case for 32% of the general population and 43% for Gen-Z. Layering that on top of how often LeBron is discussed, we knew there was going to be an outsized amount of interest and chatter once he passed the record.

We combined the above with the fact that modern fans - and consumers at large—engage with athletes more than they do brands. With that insight in mind, we coordinated support with LeBron's representation in advance to share and amplify our video.

From an audience standpoint, we prioritized TikTok and Instagram when ideating given each platform's activity (both in top 5 for MAUs in the U.S.), it's where our key demographic is, and it's where we can maximize reach (we have a combined 50M+ followers between @ESPN and @SportsCenter IG and @ESPN is a top 5 most-followed brand on TikTok).

As a result, we posted the "Cementing A Legacy" video across our @SportsCenter and @ESPN channels, our Instagram post was shared to LeBron's Story, and he used the video in his first post on his permanent feed after breaking the record.