Winner 3x 🏆
Best Use of Fan-Generated Content
Instagram
Twitter
Nominee 6x ✨
Most Creative Partnership
Best Social Media Campaign
Best Short-Form Video
Best Use of Fan-Generated Content
Instagram
Twitter
ABOUT THIS ENTRY
When a picture of a man holding an ULTRA at a PGA event began to go viral, we quickly jumped into the trending moment – igniting a fire that became a fully integrated social campaign. In just 48 hours, Michelob ULTRA immortalized Mark the 'Michelob Guy' with his own commercial, custom merchandise, ULTRA-sponsored appearances at the next PGA tour stop, and positioning Michelob Guy as a spokesman for our 'It's Only Worth It If You Enjoy It' mindset.
How does this represent "Excellence in Engagement"?
Interesting stories can trend up or down on social in a matter of minutes. Mark's picture was picking up chatter online—but how could ULTRA take this moment and transform it from a fleeting online laugh, into a viral moment in golf culture? Even more importantly—how could we bring Michelob ULTRA to the center of the narrative?
Thanks to quick, creative thinking—Michelob ULTRA was able to position Michelob Guy as a spokesman for our 'It's Only Worth It If You Enjoy It' mindset, and authentically capture the love + attention of fans nationwide.
Objective
Spectators get a kick out of seeing something that stands out from the norm in sports. So when the golf world—now accustomed to paparazzi-like fans at every swing—saw a man just enjoying himself with a beer in hand surrounded by cameras, they found it hilarious.
When a brand quickly + authentically moves with the current of a cultural moment, consumers praise them for their wit and treat them less like a corporate brand, and more like a real voice in the conversation.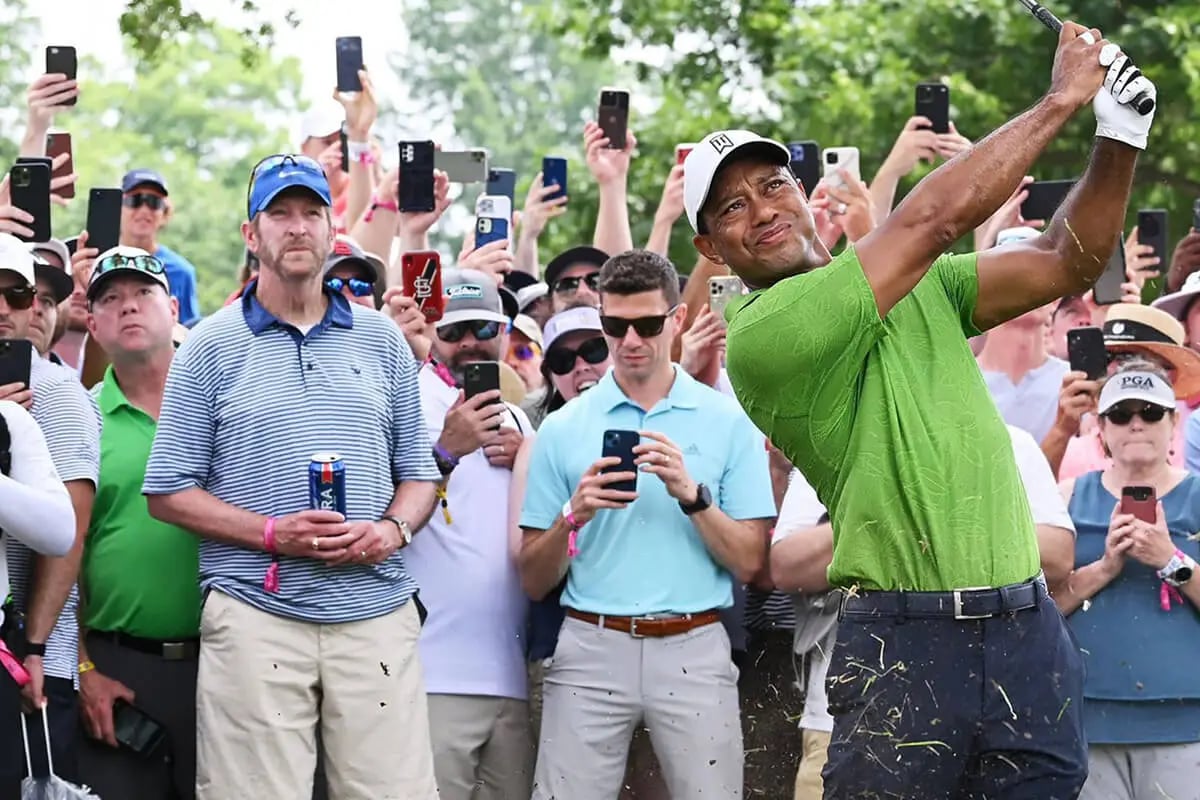 Strategy & Execution
Once Mark's picture began to spread on social, we quickly got to work. Within 48 hours, Michelob ULTRA released a Digital Commercial immortalizing him as Mark, The Michelob Guy. While our video spread like wildfire (Most shared ULTRA post in previous 12 months), we teased out can mocks with Mark's face on them, built custom Michelob Guy trade materials for regions in the country hosting PGA tour events, and even launched The Michelob Guy shoppable merch line (our shirts became AB's #1 grossing merch item for 2022 in 24 hours).
A mere 6 days after The Michelob Guy's rise to fame, we had Mark on a plane to the next PGA Tour event in Illinois where he posed for pictures, interacted with fans, and spread our brand message of It's Only Worth It If You Enjoy It. The best part? The well-thought-out viral moment cost $0 on production or media support.
Organizations
Wieden + Kennedy
draftLine
AB InBev – Michelob ULTRA
Credits
Ricardo Marques
VP, Marketing
Michelob ULTRA
Talita Andrade
Head of Brand Communications
Michelob ULTRA
Alexis Unwalla
Director, Digital Marketing
Michelob ULTRA