2023 Nominee ✨
Excellence in Multicultural Storytelling
ABOUT THIS ENTRY
Vikings Table Talk brings together players, coaches and business staff for a conversation over food local to their heritage. Not only was this a place to share stories, but a time to feel connected to their home cuisine in a casual setting.
How does this represent "Excellence in Engagement"?
Vikings Table Talk adds a new layer of content to the NFL by exploring players' backgrounds and cultures. It brings light to some of the cultures that make up the Vikings and the NFL as a whole in an authentic manner as teammates share a meal together. Including Vikings GM Kwesi Adofo-Mensah adds an important element to the piece as viewers learn what is important to him outside of football, and players can further grow their relationship with him based on something they have in common.
Table Talk is setting a new standard by highlighting the nuances of broader NFL cultures, bringing attention to NFL Africa, and humanizing the players and GM.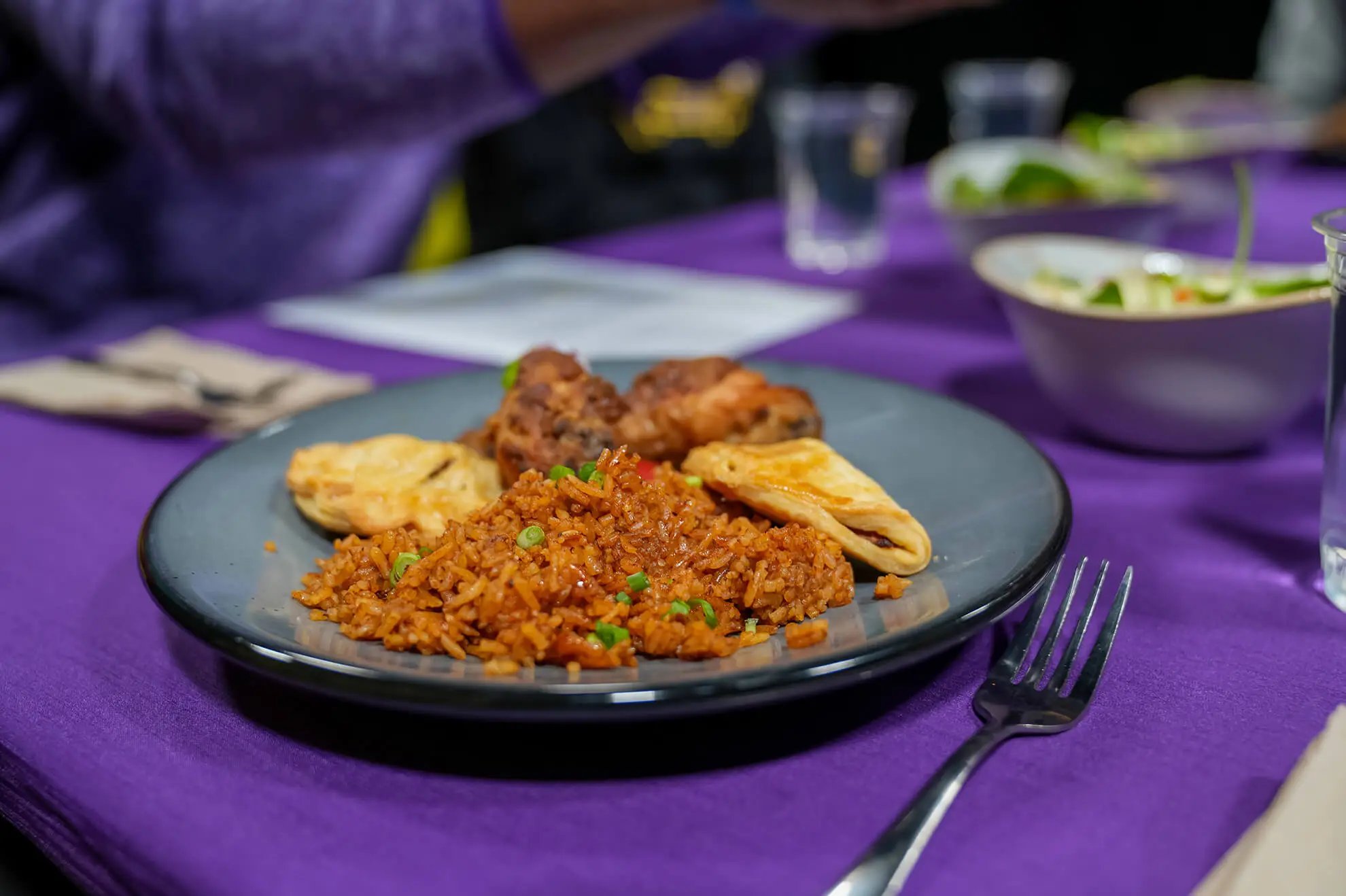 Objective
There are over a dozen different countries inside the organization that make up the Minnesota Vikings, starting with Vikings General Manager, Kwesi Adofo-Mensah, who is from Ghana. Through Ghanaian food and a Vikings-themed table, the Minnesota Vikings used this segment to make their Ghanaian & Cameroon-born players feel like they were at home, in their respective countries, which provided viewers with an authentic and intimate setting of who these guys are as human beings.
Strategy & Execution
The Vikings partnered with FLIK Hospitality group as well as a local Ghanaian chef to provide authentic west-African food for the occasion. The Vikings paired Ghanaian-born General Manager, Kwesi Adofo-Mensah, and Brian Asamoah with Cameroon-born linebacker William Kwenkeu to discuss their respective culture. For brand awareness, the Vikings were provided with country flags from Ghana and Cameroon to use as a backdrop for the show.

Vikings On-Air talent, Gabe Henderson, researched topics related to the respective countries and tied them to the subjects' current professions which turned into a full-circle, informative conversation between the group.