2023 Nominee ✨
Most Creative Partnership with an Athlete or Influencer
ABOUT THIS ENTRY
How a 23-year-old electrician became the most talked about Aussie in 2022, grabbed global attention, inspired millions, and raised $2.6m for the homeless—and how PUMA helped him get there.
How does this represent "Excellence in Engagement"?
Nedd and PUMA set the benchmark for connecting with fans beyond social media, into the real world.

Competition for fans' attention has never been greater, but together, we created a campaign that had hundreds of thousands of fans around the world glued to Nedd's daily struggle, for 47 days straight.

We proved that nothing beats a good underdog story. Nedd shared all of himself: the highs, the anger, the fear, the tears & the physical scars. And people responded.

Nedd's support from his fans literally fuelled his quest. The people helped him cross the line. They came from Instagram to gather along the roadside throughout his journey.

Over 10,000 people flocked to the famous Bondi Beach on a working day to watch Nedd cross the finish line - in scenes that have never been seen before in Australia. They watched as Nedd performed a famous 'Shoey' drinking champagne out of his PUMA running shoe.

We set the benchmark for fan engagement across any type of event.

Nedd's run is an inspiration to everyone out there with a big dream. He has shown that with a genuine story, challenging yourself for other people will resonate and receive incredible support.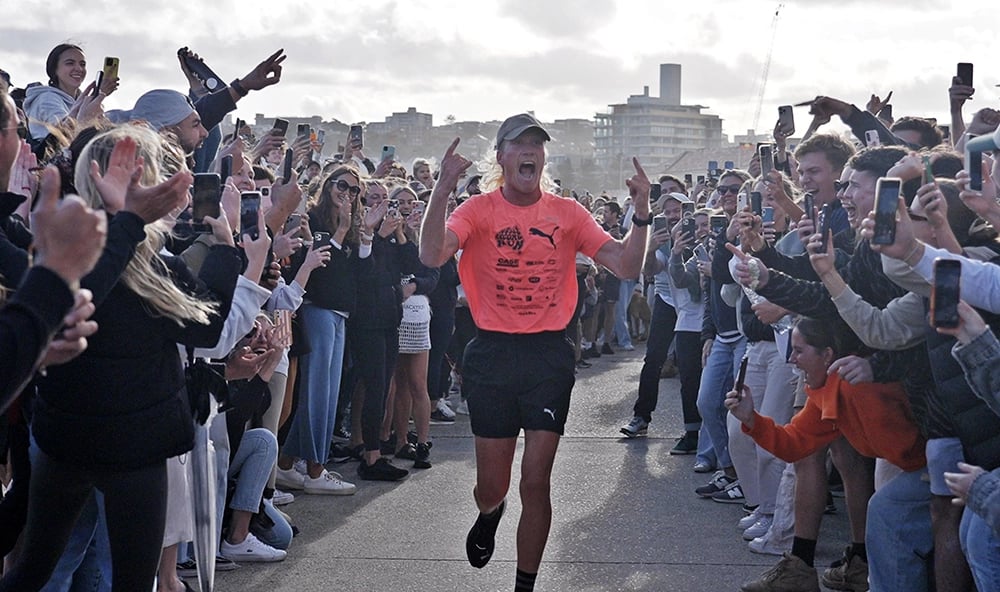 Objective
Nedd Brockmann had a goal:
To run across Australia. Faster than anyone ever has.
He wanted to inspire people to do more. More for themselves and more for the homeless.

The catch?
Nedd was relatively new to running, wasn't famous & had no money.
He had no idea where to start (except the start line!).

Nedd needed help.

Nedd needed a brand who shared his vision, who'd fund his run and ultimately help him reach his goal. This wasn't about sales. This was about changing the world, one step at a time. Nedd approached many brands who turned him down. Then he came to PUMA, who just said yes. And The rest is history - literally.

Why the homeless? Originally from a small country town, when Nedd arrived in Sydney and witnessed the amount of people without a home, he wanted to help. He wanted to undertake a feat that would capture the attention of all Australians, and in doing so, share his message: Homelessness should not equal hopelessness.

He set his sights on the World Record for the fastest run across Australia - 3,952km. He aimed to raise $1m for homelessness in the process. PUMA backed him every step of the way.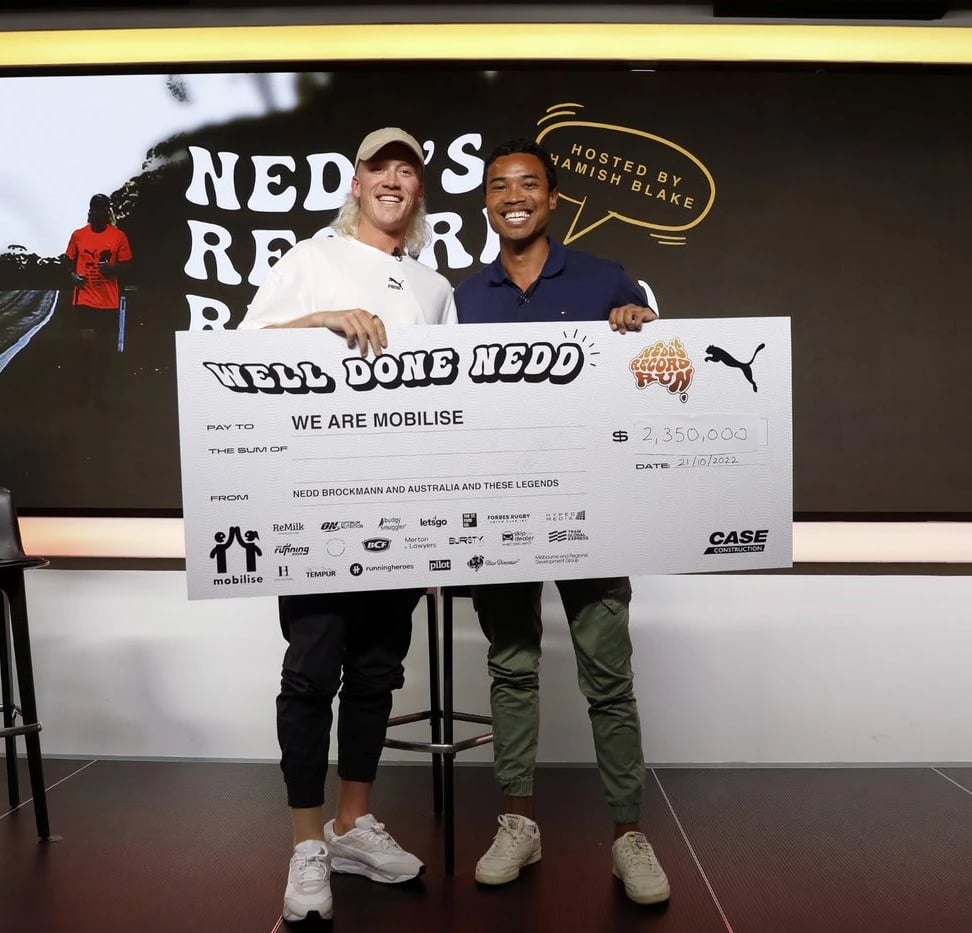 Strategy & Execution
The world doesn't need another 'influencer' telling people what to do, how to do it, or why they should do it.

No more talk, no more bullshit.

Nedd wanted to walk (well, run) the talk. To inspire action. Not Views, Likes & Shares.

So alongside Nedd and PUMA's, a strategy was created to share Nedd's blisters, fractures, infections-and-all journey.

Nedd did a call-out for sponsors on live national TV without clothes on, because he didn't have any clothes.

PUMA answered that call, joining as Nedd's Major Sponsor.

PUMA shared Nedd's story through their channels.

He became part of the PUMA family. Personal messages of support came flooding in from PUMA athletes, including USA Athletics Icon Tommie Smith and UFC fighter Israel Adensanya amongst many others.

PUMA created the LESSGO A Million challenge, inspiring everyday Aussies to run a combined 1 million kilometres to support Nedd while he was out on his run trying to raise $1 million.

Nedd's partnership with PUMA gave him the credibility he needed for people to take this 23 year old seriously.

PUMA created regular content from Nedd's run and shared it socially, including a final video that was viewed organically 2.3 million times.