ABOUT THIS ENTRY
The Nets Unite platform is an annual initiative that seeks to build unity, celebrate culture, and foster equity by amplifying the rich traditions of our diverse community. Nets Unite includes a series of United Games that are hosted during the Brooklyn Nets regular season. During each game, we celebrate the traditions of Brooklyn's rich culture, heritage, and diversity.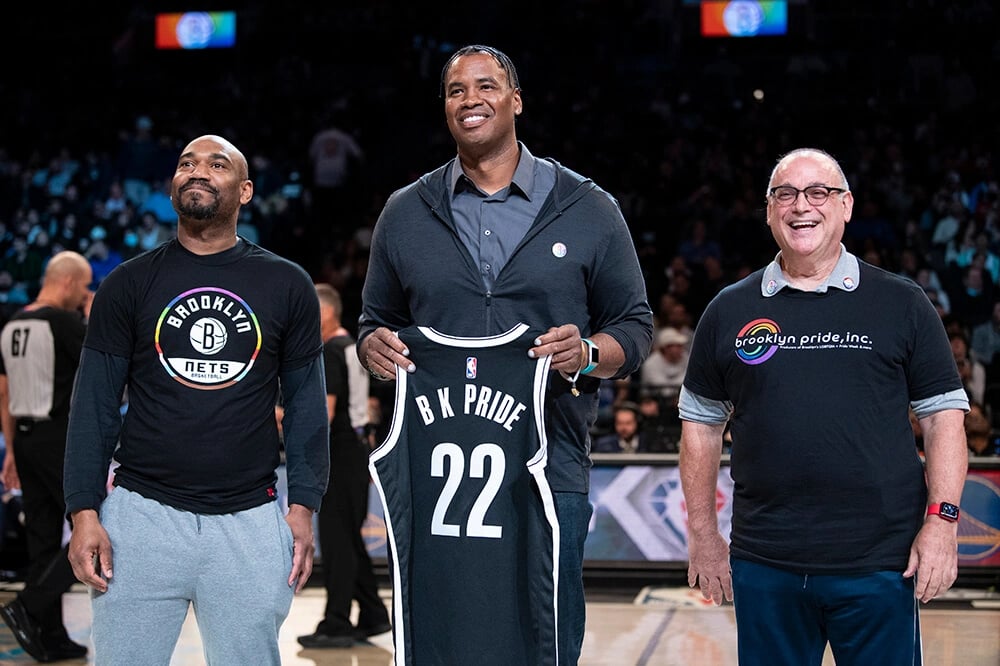 How does this represent "Excellence in Engagement"?
The United Games inspire fans and moves the industry forward by continuing to focus on Diversity, Equity & Inclusion in sports. It's important that we use our Nets Unite platform to educate, advocate and amplify different cultures within Brooklyn.
The United Games give a platform for pioneers and other leaders to share their stories with our fans and raise awareness. Each night offers fans a chance to see themselves and their community honored in authentic moments, and we hope they walk away from the game inspired.
Representation is important, and we believe our authentic and intentional approach to the United Games has resonated with our diverse fanbase.
Additionally, many of the vendors we work with for the United Games are part of our Supplier Diversity Program. The Supplier Diversity Program creates opportunities for local minority and women-owned businesses to become suppliers of goods and services for our organization, which provides additional exposure and connections for the MWB/E's.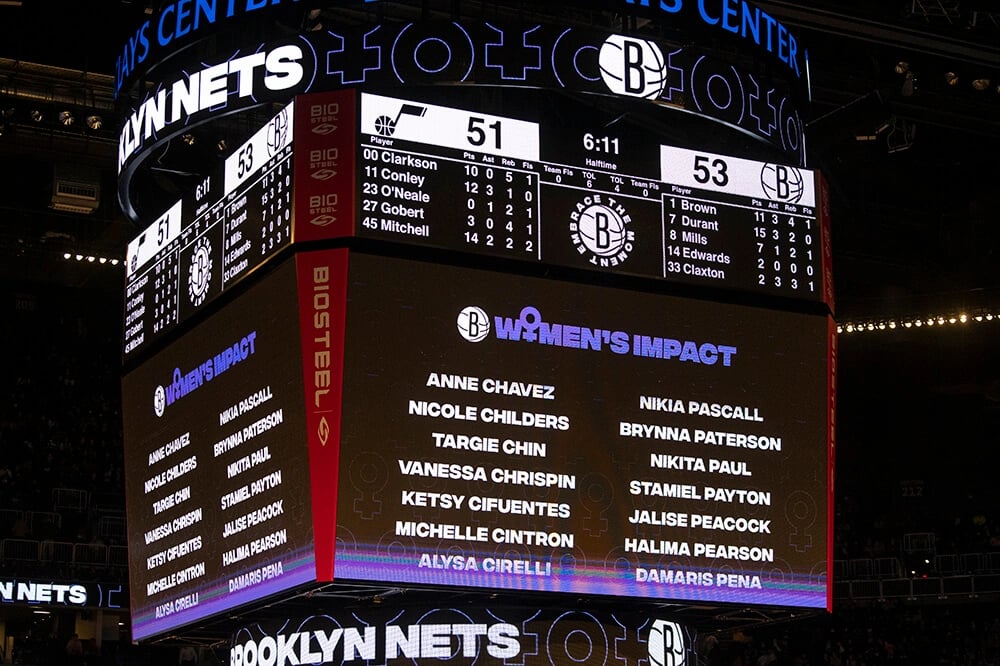 Objective
The United Games were created as a way to elevate traditional theme nights into something more meaningful for our fans and the community. Brooklyn is an incredibly diverse borough, and our goal is to celebrate the different cultures both on and off the court.
Through each game, we aim to educate our fans on the cultures and traditions with interactive activations and programming. These elements support and amplify the rich diversity of Brooklyn on the court, in the community, in the team store, on our digital channels and through internal programming with our Employee Resource Groups.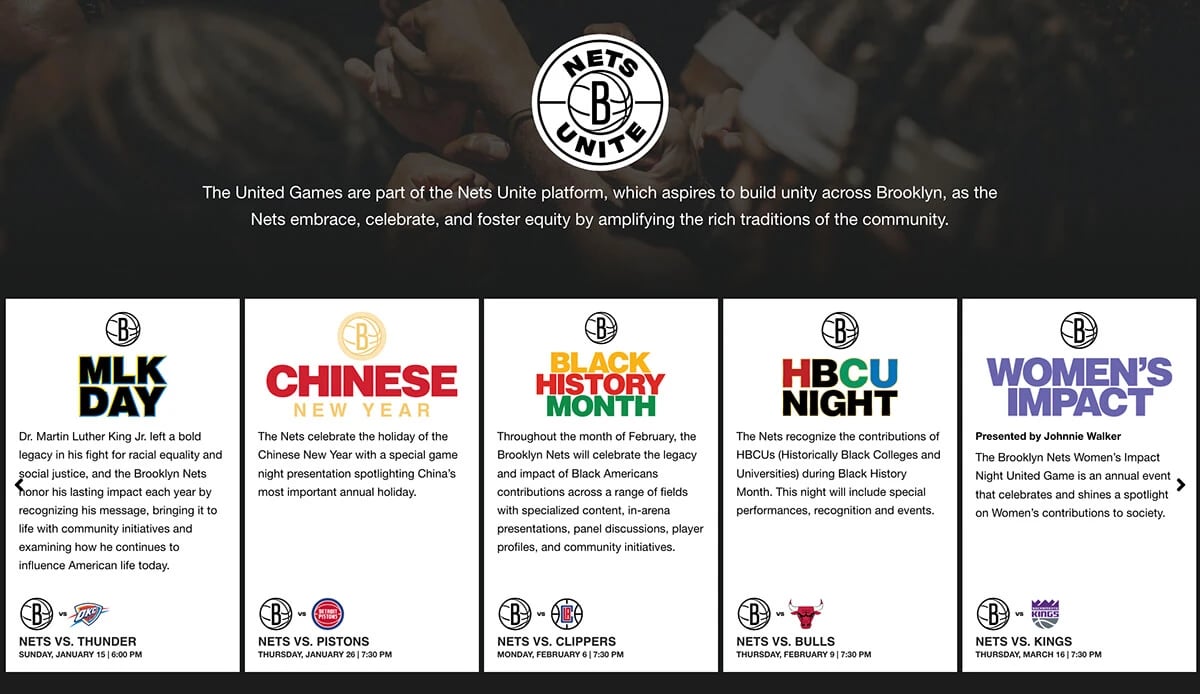 Strategy & Execution
We identified key moments that are important to our fans and Brooklyn community. The United Games includes celebrations for Hoops for Troops, AAPI, Noche Latina, Season of Giving, Chinese New Year, MLK Day, Black History Month, Women's History Month, PRIDE, and a special Fan Appreciation night, which is held during the last regular season home game.
The games are a 360-approach that features content pieces highlighting restaurants from our Supplier Diversity program, merchandise collaborations with minority designers that are sold in the Nets team store, community programming, local vendor integration, pre- and post-game networking events with local professionals, concourse activations that educate our fans, game presentation elements, and partner integrations to help amplify the impact of the celebration.
Our Chinese New Year game this season is a great example of the 360-approach. The game was presented by 華人青年 (WAH YAN CHING NIN), a Chinese cultural brand, who also collaborated with the Nets on a special merch line inspired by the Year of the Rabbit. Fans received a red envelope, a traditional Chinese custom wishing good fortune, and the starting lineups were announced in Mandarin, all paying homage to the rich history of Chinese culture across the world.
Organizations
Credits
Jackie Wilson
Chief Diversity, Equity & Inclusion Officer
Brooklyn Nets (BSE Global)
Kristin Braye
Manager, DEI
Brooklyn Nets (BSE Global)
Chelsea Grant
Coordinator, DEI
Brooklyn Nets (BSE Global)
Robi Frederick
Coordinator, DEI
Brooklyn Nets (BSE Global)
Emily Walkerden
Sr. Director, Brand Marketing
Brooklyn Nets (BSE Global)
Lamar Myers
Sr. Manager, Fan Development & Marketing
Brooklyn Nets (BSE Global)
Dan Erazo
Sr. Manager, Activation & Brand Marketing
Brooklyn Nets (BSE Global)
Jamarl Lake
Coordinator, Brand Marketing
Brooklyn Nets (BSE Global)
Jessie Weinstein
Sr. Manager, Celebrity Relations
Brooklyn Nets (BSE Global)
Troy Press
Manager, Influencer & Talent Relations
Brooklyn Nets (BSE Global)
Kerry Paul
Creative Director
Brooklyn Nets (BSE Global)
Derrick Hamilton
Graphic Designer
Brooklyn Nets (BSE Global)
Imani Nicholas
Project Manager
Brooklyn Nets (BSE Global)
Amanda Pong
Sr. Director, Merchandising
Brooklyn Nets (BSE Global)
Shantelle De La Cruz
Manager, Merchandising
Brooklyn Nets (BSE Global)
Deja Dozier
Coordinator, Merchandising
Brooklyn Nets (BSE Global)
Paul Kamras
VP, Game Presentation
Brooklyn Nets (BSE Global)
Chelsea Powell
Director, Game Presentation
Brooklyn Nets (BSE Global)
Alan Leung
Manager, Game Presentation
Brooklyn Nets (BSE Global)
Tom Avitzur
Sr. Coordinator, Game Presentation
Brooklyn Nets (BSE Global)
Charlie Widdoes
Sr. Director, Content
Brooklyn Nets (BSE Global)
Steve Goldberg
Manager, Content Operations
Brooklyn Nets (BSE Global)

Rachel Lewis
Director, Communications
Brooklyn Nets (BSE Global)

Heather Hall
Sr. Director, Community Relations
Brooklyn Nets (BSE Global)

Leah Lawrence
Manager, Community Relations
Brooklyn Nets (BSE Global)

Mike Wisniewski
Director, Youth Basketball & Community Relations
Brooklyn Nets (BSE Global)

Brittney Peterson
Coordinator, Community Relations
Brooklyn Nets (BSE Global)