2023 Nominee ✨
Excellence in Multicultural Storytelling
ABOUT THIS ENTRY
The National Lacrosse League in partnership with the Gord Downie and Chanie Wenjack Fund and the National Native American Boarding School Healing Coalition partnered to develop a three-week campaign to raise funds and increase awareness of both fans and league constituents of the atrocities of residential/boarding schools for the Indigenous populations in the United States and Canada.
All 15 teams participated in the activation over the three weeks and included some of their own programming.
How does this represent "Excellence in Engagement"?
This campaign helps represent and often forgotten people who have claims to the land we play our games on. They have endured 100s of years of oppression and neglect with oftentimes, no acknowledgment in the classroom or in everyday life.
As the original creators of our game, these groups of individuals suffer higher rates of suicide, domestic abuse, and substance abuse while living in poor conditions with poor education. This activation included not just Indigenous people or players, but all members of the NLL community, including fans.
We continue to find new ways to honor the game and people whether it is a blanket ceremony or land acknowledgment during games. This is just one issue plaguing these people but by acknowledging it, it helps explain the multitude of problems this demographic faces. This teaches our fans, players, executives, and more, to do more homework, be actively curious and ask questions with the right intent.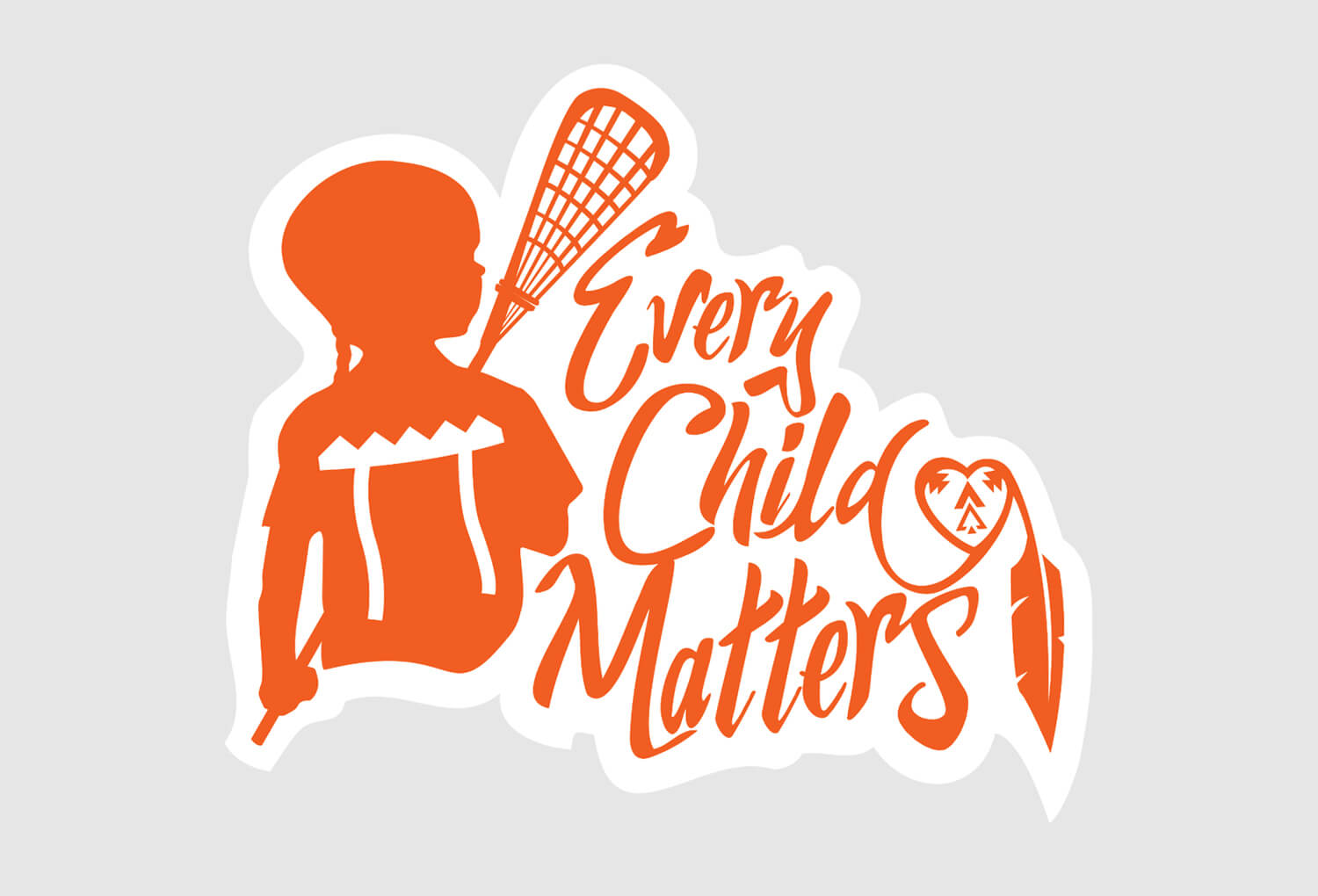 Objective
Our objective was to create an authentic campaign to raise awareness and funds for a cause that is deeply rooted in our game. Many of our players, executives and owners have ties with their families to the residential school system in North America and were wanting to raise awareness on the cause. Many fans and individuals in our ecosystem are unaware of these atrocities as they are rarely taught in school. We provided a unique opportunity to educate them utilizing our resources.
Strategy & Execution
The NLL worked to create a new logo with the help of an Indigenous designer to lead our campaign. The logo has been used as a catalyst and storyteller of what the cause is about. Every team was given warmup shirts in orange and helmet decals. Broadcasters and coaches wore orange ties and lapel pins. During the games, we aired features on broadcast about Indigenous causes and topics relating to residential and boarding schools. Look and feel of our social media, broadcasts, website and email reflected the campaign. Written content was placed on NLL.com and many teams held Indigenous Heritage theme nights, making the full night about the history of our sport and the relations with the local indigenous populations. Fans could purchase replicas of the warmup shirts through our partnership with Fanatics, with the proceeds going to both non-profit partners.
Organizations
National Lacrosse League
Gord Downie and Chanie Wenjack Fund
National Native American Boarding School Healing Coalition
Kuvua Designs
Fanatics
Credits
Ryan Ireland
Marketing and Communications Manager
National Lacrosse League
Darren Sudman
Founder
Unless
Dennis Knowles
Senior Director eCommerce
Fanatics
Justin Gilbert
Owner and Operator
Kuvua Design
Brad Angerman
Communications
National Native American Boarding School Healing Coalition
Jenna Courage
Development Associate
Gord Downie and Chanie Wenjack Fund
Amanda Charles
Manager, Marketing and Communications
Gord Downie and Chanie Wenjack Fund
Brett Frood
Commissioner
National Lacrosse League
Joel Feld
Executive Vice President, Broadcast & Content
National Lacrosse League
Tina Cerbone
Director, Producer, Show Producer, and Researcher
TC Productions, LLC
Joe Favorito
Strategic Communications Consultant
National Lacrosse League
Scott Zolotorow
Coordinating Producer
National Lacrosse League
Jeff Tinkoff
Graphic Designer
National Lacrosse League
Caitlin Scully
Commercial Partnerships Manager
National Lacrosse League
Matt Mika
Senior Video Producer/Editor
National Lacrosse League