ABOUT THIS ENTRY
It's a well-documented disparity that women's sports only receive 4% of media coverage and 1% of partnership spend, but too often, inaction remains the status quo.
Ahead of the 2022 WNBA season, Microsoft's Xbox vowed to be a changemaker by investing equally in the New York Liberty and Brooklyn Nets–producing one of the most innovative and impactful sports partnerships in the history of women's sports.
The partnership was headlined by a Roblox-inspired secondary basketball court that existed both at Barclays Center and within the Roblox universe; a first-of-its-kind activation on both fronts in women's sports.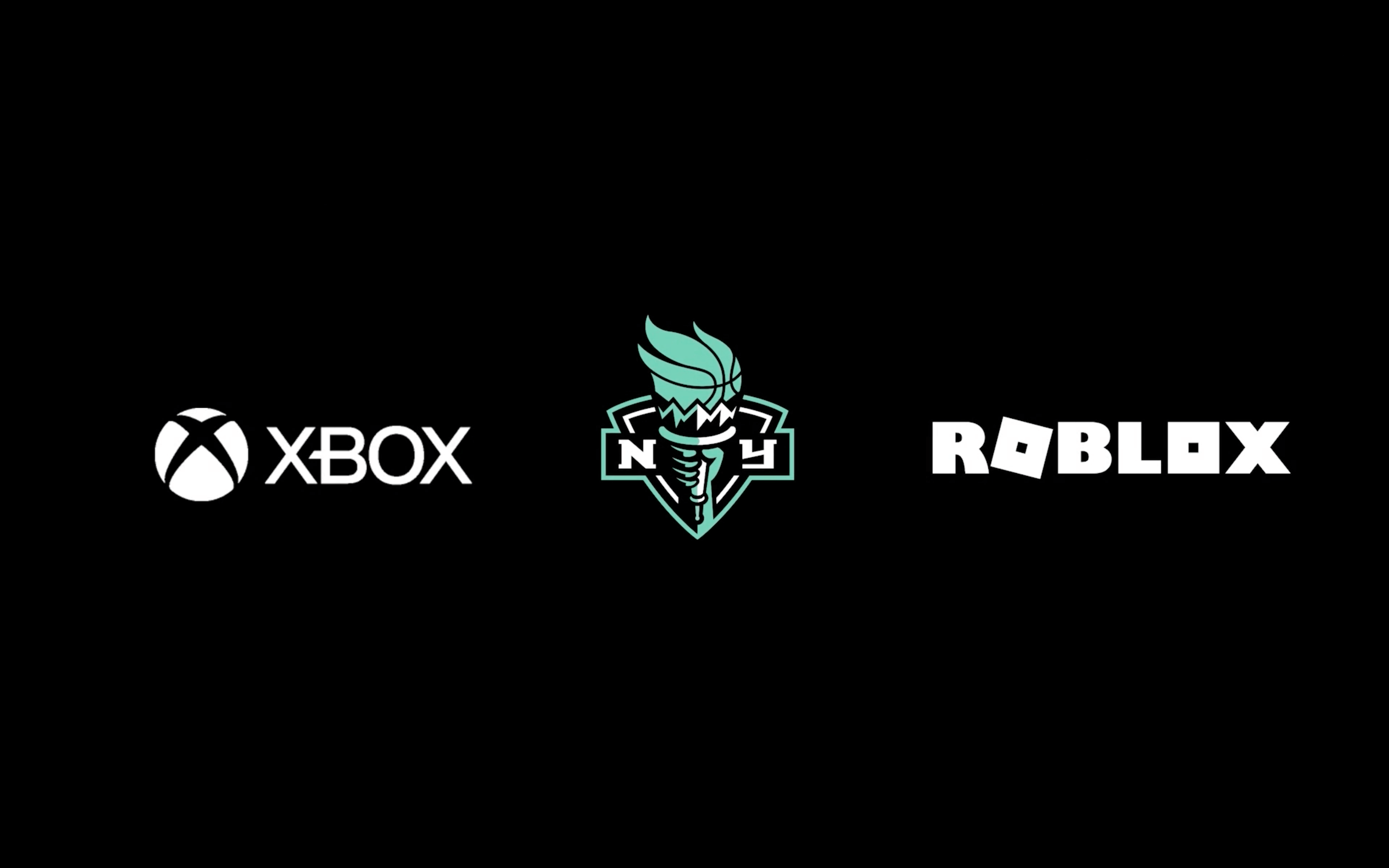 How does this represent "Excellence in Engagement"?
Our partnership will serve as a benchmark that demonstrates how to impactfully allocate sponsorship spend while engaging multiple demographics.
This project pushed the limits to create a groundbreaking activation within the WNBA, serving as a best practice while also highlighting that large-scale activations are both successful and engaging across women's sports.
Additionally, integration within Roblox supports setting a new standard of facilitating sports activations in untraditional spaces. Ultimately, this project demonstrated the power behind cultivating an authentic partnership while strategically engaging with a unique Gen-Z fanbase.
This partnership's engagement rates and global impact will encourage further investment and resources poured into the women's sports ecosystem—concurrently elevating fan engagement and experience.
Xbox's investment and collaboration with the Liberty were palpable, as the franchise has since seen a massive year-over-year increase in partnership revenue.
We're only just beginning to see the impact Xbox's partnership is creating and are hopeful that this project will lead to a ripple effect across women's sports globally because as evidenced, all it takes is one disruptor to change the entire industry forever.
Objective
Xbox's global "Power Her Dreams" campaign is the brand's ongoing commitment to amplify girls and women in both sports and gaming. The objectives of the Xbox-Liberty partnership continued to build upon this campaign.
The first objective was to integrate local youth into the partnership through the launch of "Jnr. Ballers", a program that strategically selected three girls and three boys from the local community. The program provided inspirational opportunities centered around each participant's career aspirations with the goal of continuing to power their dreams.
The second objective was quite literally to help "even the playing field" for the Liberty and WNBA at large. While it's standard for an NBA team to have two or more courts, no team in the WNBA had access to a secondary court. The development of the Xbox-Liberty court was an actionable step towards equality within women's sports.
The final objective was for the Liberty to engage with a new, Gen-Z audience through Roblox as this demographic traditionally does not attend WNBA games. Through the partnership, our teams discovered a never-before-seen convergence between differing audiences.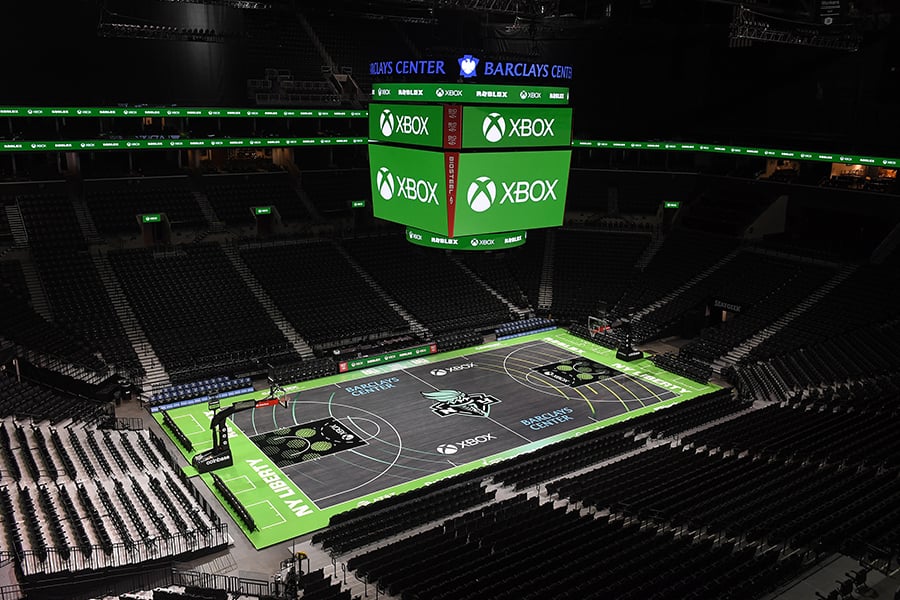 Strategy & Execution
Understanding the current sports landscape and the rising decentralization of sports fandom, the partnership was multi-faceted with the modern sports fan in mind by engaging both WNBA fans and Roblox gamers.
It met both audiences where they were, whether watching the Liberty in-person, on broadcast, or playing basketball in Roblox while driving awareness and curiosity toward the other mediums.
The activation's global reach through Roblox was specifically focused on including girls in gaming, who are far less represented than boys in the industry. Also, it was strategically designed to engage with Gen-Z—which is often a challenging demographic for professional sports teams to target—but saw historic engagement rates.
Ultimately, this partnership led to a significant crossover between two unique audiences which is indicated by the groundbreaking performance metrics.
Organizations
New York Liberty
Xbox
Roblox
Athletes & Influencers
Stefanie Dolson
Sabrina Ionescu
Marine Johannes
Jonquel Jones
Betnijah Laney
Epiphanny Prince
DiDi Richards
Breanna stewart
Kayla Thornto
Courtney Vandersloot
Jocelyn Willoughby
Han Xu
Credits
Johnna Hayward
Head of Strategy & Partnership Marketing
New York Liberty
Keia Clarke
Chief Executive Officer
New York Liberty
Jonathan Kolb
General Manager
New York Liberty
Shana Stephenson
Chief Brand Officer
New York Liberty
Alesia Howard
VP, Communications & Social Responsibility
New York Liberty
Bryan Flannery
PR Coordinator
New York Liberty
Dan West
Senior Manager, Operations
Brooklyn Nets at BSE Global
Jospeh Esile
Senior Director, Operations
Brooklyn Nets at BSE Global
Sal Manzella
Manager, Operations
Brooklyn Nets at BSE Global
Nigel Dobson
Operations Assistant
Brooklyn Nets at BSE Global
Marcos Waltenberg
Director, Global Partnerships & Social Impact
Xbox
Kumar Manix
Partnership Manager
Xbox
Chris Munson
Sr. Global Xbox Sports Partnerships Lead
Xbox
Albert Dankwa
Content Program Manager
Xbox
Mindy Rowe
Project Manager
Simplicity Consulting
Pepper Persley
Sports Reporter
Dish With Pepper
Dave Smith
Vice President, Operations
Praters Flooring
Michael Charaba
Graphics Specialist
Praters Flooring
Cortney Griggs
Inside Sales Assistant
Praters Flooring
Mark Frainie
Owner & COO
Praters Flooring
John Prater Singh
President
Praters Flooring
Rohan Bhasin
Senior Director, Arena Operations
Barclays Center
Kathryn Morgan
Manager, Event Services
Barclays Center