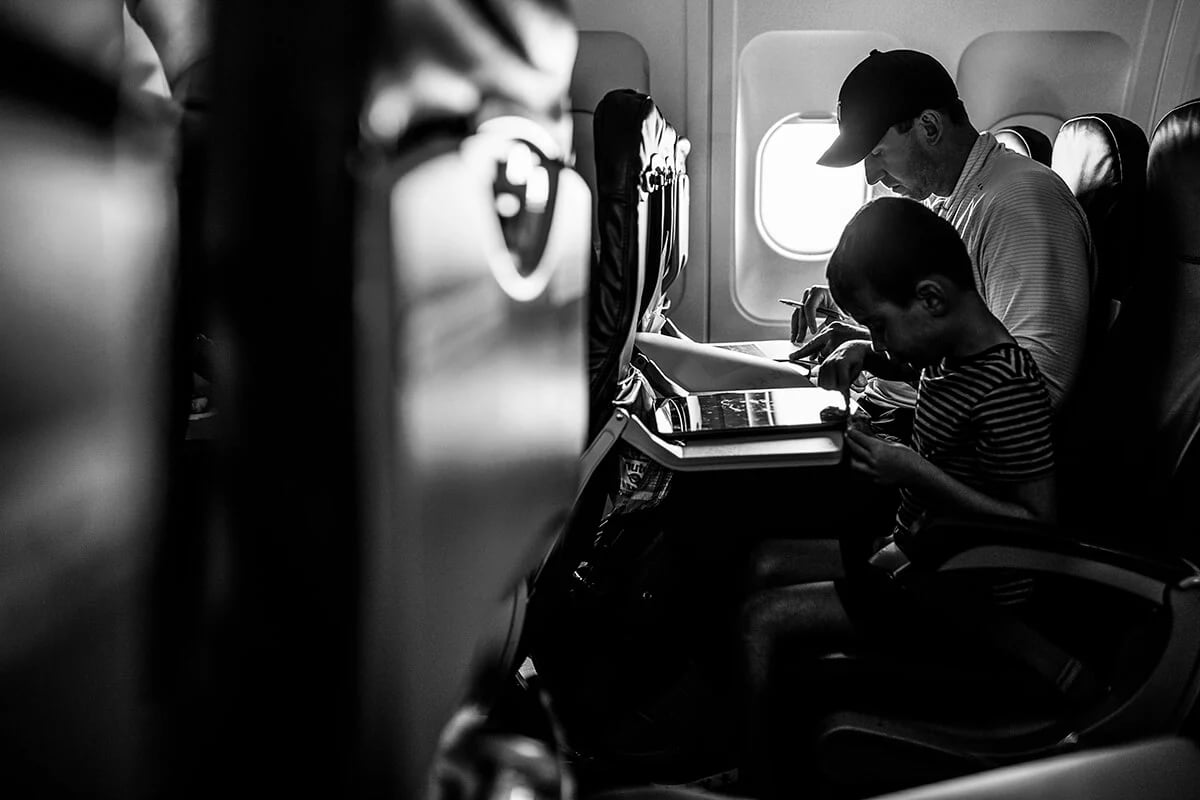 ABOUT THIS ENTRY
This portfolio is a portion of a behind-the-scenes photo story showing the Tampa Bay Buccaneers' mandatory evacuation from Tampa to Miami prior to the arrival of Hurricane Ian.
Select images from the gallery were used on NBC's Sunday Night Football broadcast, receiving national exposure.
In addition, the web gallery on the team website received 133,558 views, compared to the average traffic across all Buccaneers photo galleries, 85,145 views.
How does this represent "Excellence in Engagement"?
A photo series like this illustrates the power of relationships and the value of internal staff photographers. Without the trust and access built through those relationships, all-access looks into the world's premier organizations are not possible.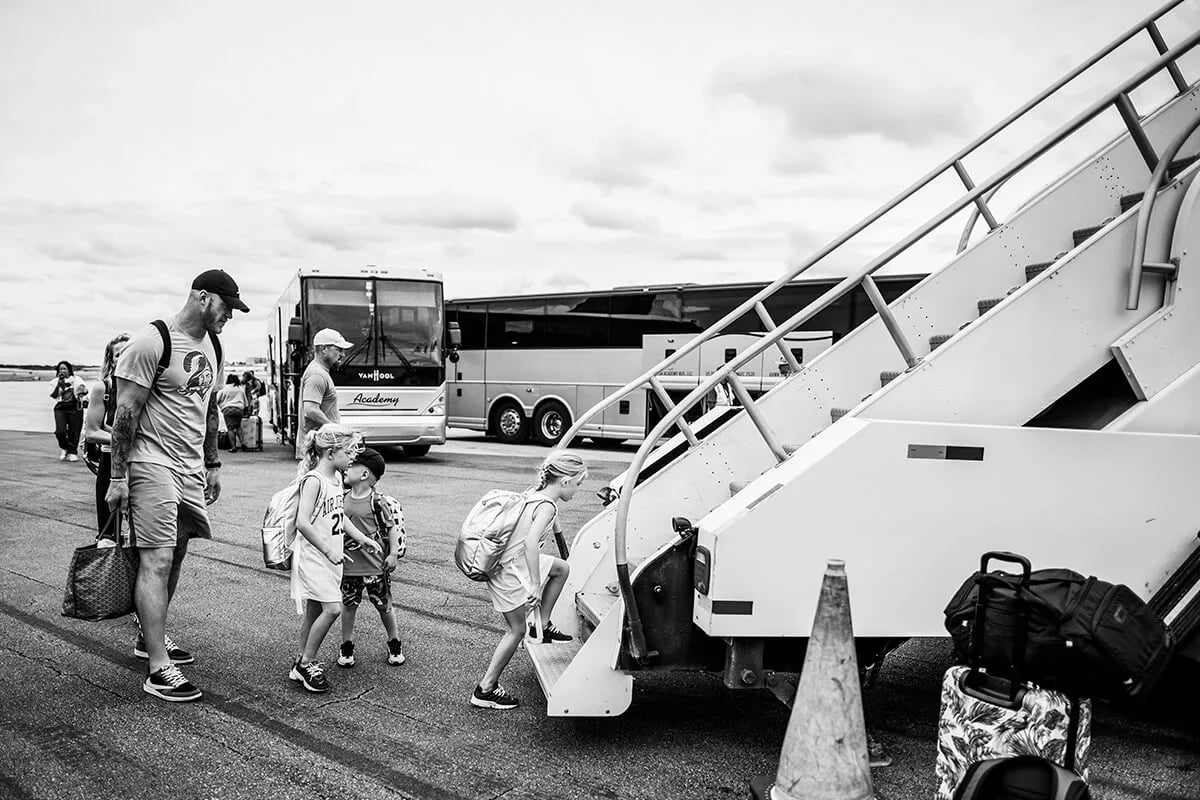 Objective
This work aimed to document an unfortunate yet unique situation that dominated the news cycle during Week 4 of the 2022 NFL season.
In addition, the intent was to provide the audience with a behind-the-scenes look at how many of their favorite players handled the same situation they found themselves in.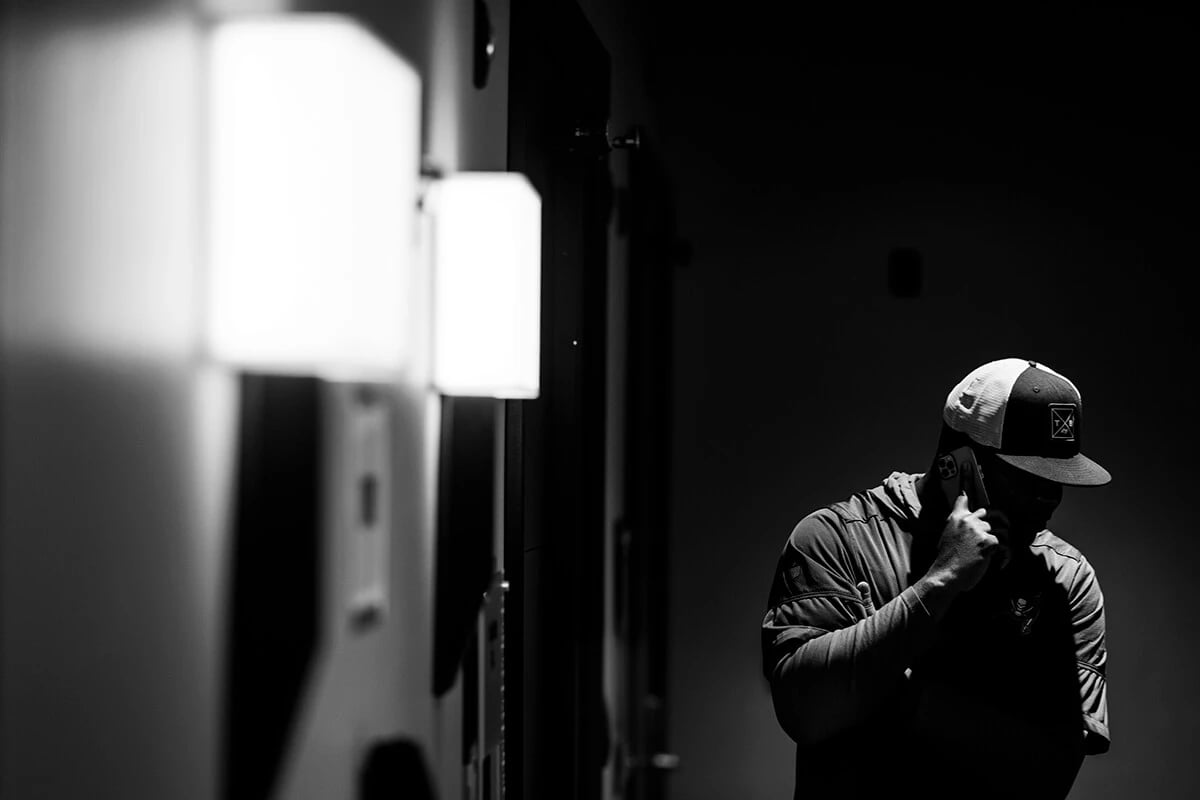 Strategy & Execution
Photographed with a documentary-style approach, these photos provide an organic look at the Buccaneers' temporary relocation to Miami. In a game with athletes so often associated with a jersey number, these images remove the helmet and allow the modern sports fan to establish a connection with faces, instead.